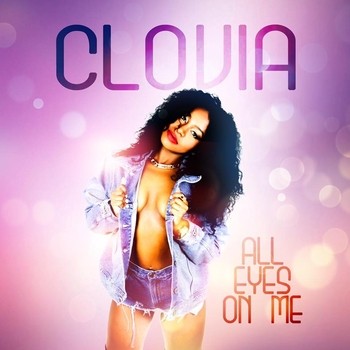 So here we are and I am feeling great. Hit the gym @lafitness at 5 am and am ready to go. Today we have the exciting Clovia and she has perfect sound & attitude for my mood for today. Before that lets check on some music news. First up, BMG Production Music (BMGPM) is proud to announce the acquisition of Immediate Music, one of the leading U.S. independent production music teams in motion picture advertising and trailers; and sister company 1 Revolution Music, the premier television music catalog. In other news, China has seen explosive growth of 45.2% in electronic/ dance music listeners, according to the 2016-2017 China Electronic Music Market Research Report by leading Chinese research firm iiMedia Research. From 197 million online listeners in 2016, there is now an estimated 286 million listeners in 2017. This number is projected to reach 358 million in 2018 and exceed 400 million by 2019. Now lets get to the awesome music of Clovia. She has got a new EP and video out as you will see here and a great story as well. Join us as we get candid with Clovia.
Stoli: Where are we talking from today and are you excited it is now fall?
C: We are talking from New Haven, CT and I am extremely excited that it is fall because I am a fall baby. October 6th to be precise. This is my favorite time to create new music because it reminds me of celebrating life.
Stoli: How was your summer and did you do anything special music related?
C: My summer was wonderful. I have been on a regional tour with some of the top artist right now in Reggae and Dancehall.
Stoli: At a young age you left your mom in Jamaica and moved to Connecticut. How did that experience affect you and what was life like living with your grandparents?
C: Living with my grandparents was amazing. I was able to get away with a lot things other teens couldn't have. Of course there were difficult days that I really missed my mom but it was a necessary sacrifice in order for me to have a better life. That experience taught me about the importance of selflessness. My grandmother is still an active part of my life and my mom has moved over here about 3 years ago so I am blessed twice over. I have 2 mothers.
Stoli: When did you fall in love with music and you decided that music was more than a hobby and more of a career?
C: I started falling in love with music when I was about 8 years old, right before I left Jamaica. At the age of 13 I decided that I really wanted to pursue it so my family started bringing me to the studio and I created a girl group named Diary. We created a demo and performed locally but went solo at the age of 17.
Stoli: Lots of artists go by an alias or stage name. What made you go with Clovia?
C: "Real name, authentic no gimmick" Drake. My mom did a great job when naming me, so I figured I could not create anything better than she already did.
Stoli: If you were to talk about the most current project you are working on right now what would that be?
C: I just completed my EP "All Eyes On Me." I am currently promoting that and I am creating a wide array of music because the industry has changed a lot so I am approaching it differently. I am focused on doing more shows and cross promotion deals instead of focusing on an album right now.
Stoli: I love your video and message behind "Change." What inspired that song and who did you work with for the video?
C: That song was inspired by a break up. Shout out to my ex. I was in a relationship and I just started feeling like I was not good enough and I couldn't figure out what changed? There was no one thing other than the seasons. That created the concept for "…nothing was new but the change in the season"
Stoli: Offer us a glimpse into the perfect environment and setting to record and write music?
C: The perfect environment for me is simple. I like early morning, intimate studio sessions. I'm best when I first wake up.
Stoli: If you were to be compared to two other artists past/present who would you be flattered to be compared to?
C: Beyonce because of her work ethic. She refuses to be out worked. You know I am Jamaican so of course, Bob Marley. His music breathes life into the world and that is what I am aiming to do.
Stoli: When you are not doing music, do you also have work/school/hobbies?
C: That's funny that you ask that. I am an aspiring entrepreneur/inventor. Wherever my music goes, I want to continue to create different inventions and projects. I am always thinking of new ways to complete everyday tasks.
Stoli: What are your two year music goals and how do you plan to achieve it?
C: I want to be doing at least 60 shows a year and a world tour. I plan on achieving it by adding the proper pieces to my team, making strategic song choices features and producers and continue making awesome music videos, of course.
Stoli: What is coming up for Clovia and where you @ online?
C: I have several shows coming up. I am performing with dancehall artist Charly Black on November 22, 2017. I am also currently pushing my EP that is on iTunes – https://itunes.apple.com/us/album/all-eyes-on-me-ep/id1231657703.