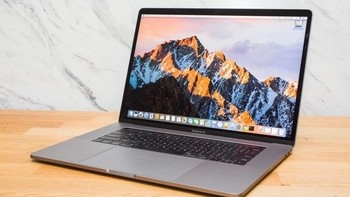 Businesses especially start-ups have to rely a lot on their computer data. This is why it is essential for them to have good computers and technological set-ups that do not let them down. If you are a business owner, it is imperative for you to understand the fact that you will be holding a lot of sensitive data on your computer and if it crashes it will cost your company dear. It is here that you must be prudent and rely on a MacBook Pro!
The mention of a MacBook Pro might be surprising to you as for many people it is costly, and they have the misconception that it is expensive to maintain. However, this is not the case. The MacBook Pro might be expensive for you at the beginning over a standard PC, but in the long run, it will give you value for money. The Mac is a device that is reliable, and it is indispensable for your business.
Reasons for you to opt for a MacBook Pro for your business
Most people are buying the Apple MacBook 13 primarily for its functionality and features. This Mac is very popular today, and it does give you value for money. If you take a look at the MacBook today, you will find that it gives you a unique environment like UNIX. This means you can receive the best of both the worlds of Linux and Windows. You also can install Windows on a Mac however when it comes to the installation of the MacOS; you cannot do so on your PC.
If you take a look at your PC today, you need to spend a lot of maintenance. You need to download anti-viruses and ensure that updates are done on time. However, when it comes to a Mac, you will find that it is more reliable and there are no expensive maintenance hassles for you. All you need to do is occasionally refresh the system, and you are good to go!
Free tools for developers
If you take a look at the market today, you will find many developer tools are free, and they are readily available on your Mac platform. If you look at the weight of a Mac, you will see that they are lighter and more compact. This makes it simple and convenient for you to carry about. There are also many fantastic displays for graphic designers to work with on the Mac. This means if you are in graphic design, the Mac is the ideal companion for you.
Better protection against virus, malware, and spyware
Last but not the least, you will find that a Mac will provide you more protection against spyware, malware, and viruses. This is why it is ideal for your business. At the same time, you will be assured that your critical business data is safe and so you get the peace of mind to store everything on your Mac and focus on your business with success!