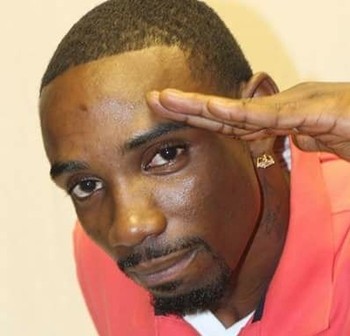 The industry of music truly has a great new talent that's about to shock and devour non-believers. STH aka Slim The Hustler was born Hammond, Louisiana, but was raised in Brookhaven, Mississippi. Being that his mother and grandmother was members of gospel group, STH has always been familiar with music. Baseball, basketball, track and being an all American in football kept STH occupied in high school. After accepting a scholarship to Southwest Community College, he played 1 season before transferring to Colin, & that's when life changed convicting him of the selling of illegal drugs.
Mixtapes:
https://www.spinrilla.com/mixtapes/slim-the-hustler-eastside-king
https://www.spinrilla.com/mixtapes/slim-the-hustler-hardtimes
After serving 16 months of a 3 year bid, Slim decided to invest in a studio and started sharing his story. At the beginning of 2016, Slim decided to promote his music and make a run at becoming an official artist, so in May of 2016 he released his first project on Spinrilla named "Eastside King" which did good. In 2017, Slim along with his lifelong partner Nick Lee and 1st cousin Bo Smith launched a label called 809 GLOBAL. After his 2016 successful campaign, that following May he released "HardTymes" as his second mixtape on Spinrilla in 2017 which did exceptionally well with over 3500 downloads and 3000 stream's.
After making a name for himself in June of 2017, Slim joined Webbie's label Savage Life Supa Unit as an artist. After joining Super Unit, he hooked up with David Ramson who later became his manager. His latest work included a new Savage Life Supa Unit mixtape. Without leaving 809 GLOBAL, Slim has since started his own Label call STH ENT & STH Promotion. He says that at 29 years of age, he feels like this is only the beginning to a long and healthy music career & is currently working on his new project named "Return of Tha EastSide King". Expect nothing but an avalanche of consistency and hit music from this next phenomenon of talent!
He is now an exclusive artist of HOT NOIZE ENTERTAINMENT MAGAZINE!
@OfficalSlimTheHustler(FB)
@Official_sth(IG)
@orlandaschapman(twitter)