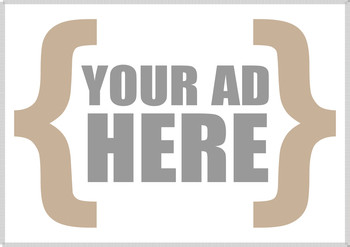 STRØM: Dark R&B nostalgia with a hint of electronic pop
STRØM is a new Swedish multi-instrumentalist that debut his first single back in summer at No.1 on the Hype Machine. Hilly Dilly described it as "Dark, captivating electronic-pop."
Shay-Ling is the follow up and is out today.
Louise Goffin premieres new video
Sometimes recordings result from carefully made plans; sometimes they come about through fortuitous serendipity. Louise Goffin's latest single "Revenge" is one that arrived because of wonderful happenstance. In fact, it came about because of The Band. In March of 2017, Goffin was part of a star-studded Band tribute concert held in Los Angeles to raise funds for the non-profit Wild Honey Foundation. Backstage, she met her fellow performer, the young North Carolina-based singer/songwriter Skylar Gudasz. Bonding immediately, they decided to try writing a song together.
PIERCE THE VEIL Unleash Adrenaline-Infused Video For New Single "Today I Saw The Whole World"
Coming off the success of their recent tour with Rise Against, PIERCE THE VEIL have debuted the video for their new single "Today I Saw The Whole World". Directed by Dan Fusselman (Neck Deep, Silversun Pickups, August Burns Red), the video complements the track's high-energy dynamic with a fiery compilation of live performances by the San Diego rock-group.
Still in their 20s, these executives and entrepreneurs are already making an impact on the industry.
Green Day To Release 'Greatest Hits: God's Favorite Band' November 17th
Grammy® Award-winning Rock and Roll Hall of Fame inductees Green Day will release Greatest Hits: God's Favorite Band on November 17th. The playlist includes 20 hits spanning the band's prolific 31 years as a band, plus a brand new song called "Back In The USA" and a new duet with award-winning Country Music superstar Miranda Lambert on "Ordinary World." Green Day frontman Billie Joe Armstrong previously collaborated with Lambert at the 56th annual Grammy® Awards in 2014 for a live duet in tribute of the late Phil Everly of The Everly Brothers.
DILLON & DIAMOND D, "FEAST"
Atlanta emcee Dillon Maurer & producer Diamond D present the music video for "Feast", the lead single from Black Tie Affair, their collaboration EP out now featuring Dillon on rhymes and cuts and Diamond on beats. The EP features Dillon's longtime collaborator Paten Locke (who also works frequently with Edan) plus support from Boog Brown, Alexa Lima on piano, Terminus Horns, Ben Hameen on guitar & DJ Harrison on Rhodes.
Levingstone releases stunning visuals for their single 'RITUAL'
Indie Soul band Levingstone have released stunning visuals for their latest single 'Ritual' which premiered on Red Bull.
The band explores the reality of death with bold and colourful imagery, creating a song that you can dance to.
Lithuanian Psychedelia for Skope Magazine
Lithuanian psych-rock quartet Garbanotas Bosistas exude a gorgeous sound on new track "Last Summer's Day", a ballad for its aforementioned season, "about the peaks of mountains and the peaks of days, about friends and fields, about truths and tresses." Off the band's forthcoming second album (out in December), "Last Summer's Day" rides on hazy delights in the verses, really shining during the chorus as the vocals ascend in pitch
HANSAA ANNOUNCES NEW SINGLE PRIMAVERA WITH SOSO AND A.CHAL
Following his massively successful debut single Need To Know featuring vocals from heavyweight Oliver Tank, Aussie born, LA-raised Hansaa is back with an elusive new single Primavera, produced alongside LA duo soso (30 Seconds To Mars, Anna Lunoe) and featuring the irresistible vocals of Peruvian, LA-based RnB star A.CHAL, out October 13.
Shady Records Signs Compton-Born Rapper Boogie To Its Roster
Hailing from the Westside of Compton, Boogie grew up in the same city that produced a who's who of rap's greatest superstars including Dr. Dre, Kendrick Lamar, The Game and YG. Boogie released a series of mixtapes that put the young MC on the map and captured the attention of Interscope Records which then brought interest from Eminem and Shady Records. His second mixtape, The Reach, released in 2015, led Pitchfork to call him "one of the best young rappers in the country" and the LA Times to comment that it features "the kind of vivid, full-fledged production usually reserved for a successful mainstream artist on his or her second or third major-label effort."
"Boogie is everything I look for in an MC,", said Eminem. "Unique voice and point of view combined with crazy wordplay. This is a great fit and I'm excited for what's to come."
The Mary Onettes 10-year anniversary edition out Nov. 10
Labrador reissues The Mary Onettes classic debut album in honor of the 10-year anniversary of its original release. The album is released for the first time ever on vinyl and the CD is re-released after a long absence.
HOTLY TIPPED LONDON POP DUO UNVEIL ALLURING VIDEO FOR NEW SINGLE 'MYSTERIOUS GIRL'
London-based pop duo OMYO have unveiled the mesmeric video for their second single 'Mysterious Girl', which premiered via Clash Magazine. The seductive, pulsing track is a self-assured statement of intent, that OMYO are destined to be a hit in clubs and radio alike. The fresh electronic production combined with ambitious visuals (starring model Pauline Ivashevskaya), Mysterious Girl is another determined step up for the independent team, as they continue to ascend to new heights. Mysterious Girl is available now via all regular outlets and the band's VEVO.
Up-and-coming German Producer LYOD drops his dance-driven mixtape "WAYS 002"
Eighteen-year old German producer LYOD was introduced with his debut single "Run Away" – one that MixMag calls a "gloriously woozy summer jam".
LYOD recently self-released a convincing and playful mixtape called "WAYS 002", which features his single along with tracks from Martin Garrix, Drake, Trinix, Calvin Harris, Frank Ocean, Migos and more.
LES LEKIN Announce New Album "Died With Fear"
Heavy psychedelic rock Trio Les Lekin announce new album Died With Fear for a December 1, 2017 release on Tonzonen Records!
A room in an industrial area in Salzburg, Austria. Tuesday evening, 8 pm. After the neon suns have gone out, only candles light the place. You hear the high-pitched whine of the fully opened Marshall, the Ampeg fan going at full blast, and the rattle of a snare drum. The whine builds up more and more into a room- filling feedback noise. A fist hitting the body of the bass fills the space between with deep frequencies. The cymbals' attack becomes louder and louder. Then… silence… a stroke at the snare- drum. Three people throw out all they have, all they are, and all of what they have in them. Inspired by the desert and the moon, sand and space. Welcome to the heavy-psych-three-piece-noise-machine that is Les Lekin.
Jennifer Hanson Releasing New Music
Jennifer Hanson will release her first new music in nine years with the Christmas EP, Under the Tree, up for pre-sale beginning October 12, and with an official release date of November 3, 2017. Hanson penned two of the EP's songs, the uptempo "Only Thing I Really Need" and the title track. The four song set also features Hanson's arrangement of "What Child Is This" and Jennifer at the age of three and a half belting out "Rudolph the Red-Nosed Reindeer," thanks to the recording skills of her dad Larry.
"Christmas has always been a special time of year at our house and there was never a minute that there wasn't music," Hanson said. "It wasn't unusual for Dad to pop in a cassette and record everything going on, and I'm so thankful he did, because finding this cassette of me as a little kid singing this song with such gusto and spirit inspired me to do this EP. It's great to get back in the studio and record music. I predict there will be more to come."
THE "AMERICAN MUSIC AWARDS®" ANNOUNCES 2017 NOMINEES
The "2017 American Music Awards" will mark the 45th anniversary of the legendary music awards show that has brought fans the biggest musical superstars and most compelling live performances over the last four decades. As the kick-off to this year's highly anticipated show, international music sensation Ciara today announced six categories from the "2017 American Music Awards" nominees live on ABC's "Good Morning America," followed by a full reveal of all nominees via Facebook Live on the American Music Awards and Billboard pages.
AWOLNATION Shares Brand New Single 'Passion'
Multi-platinum artist AWOLNATION is pleased to share a much anticipated brand new song, and first single 'Passion' off the soon-to-be-announced third studio album.
"When all else is taken away, as long as your passion remains, anything is still possible," says singer, songwriter and producer Aaron Bruno. "'Passion' is about finding the balance that can lift both you and those around you to make the world a more positive place. It doesn't matter what names or labels people throw at you."
Serving as a follow up to the platinum-certified debut album Megalithic Symphony, and 2015's Run, which included No. 1 hit "Hollow Moon (Bad Wolf)" as well as Top 5 tracks "I Am" and "Woman Woman," AWOLNATION's third undertaking sees Aaron Bruno once again at the helm producing, writing and recording. Billboard recently trekked to his mountainside studio to sit with Aaron and discuss the ins and outs of the third album's inspirations.
NEON COVEN RELEASE COVER OF DEPECHE MODE "NEVER LET ME DOWN AGAIN"
Neon Coven, the new industrial rock band from Los Angeles, CA, featuring Jacob Bunton (Adler/ Lynam) and Ace Von Johnson (Faster Pussycat) has released their take on Depeche Mode's "Never Let Me Down Again" today. Produced by Bunton, the song is available on the band's official YouTube page.
Hamilton Leithauser Releases "Heartstruck (Wild Hunger) (feat. Angel Olsen)"
Leithauser said, "This song is about catching yourself off guard when an emotion hits a little harder than you were ready for. It's a desperate and funny situation. The desperation can be a little bit ridiculous, which can be a little bit funny, but it's also desperate, so it's agonizing. I thought "Heartstruck (Wild Hunger)" should be delivered with huge passion and energy, and I needed a fierce and booming voice as a counterbalance. Luckily, I got my first choice: Angel Olsen."
John Davis (ex-Folk Implosion) Announces New LP 'El Pulpo'
John Davis, previously of The Folk Implosion with Lou Barlow, will release his new LP,
El Pulpo, on October 20th via Shrimper/Revolver. Billed as John Davis & The Cicadas, it features a backing band that includes Peter Hughes (The Mountain Goats), Andrew Levi-Hiller (Yairms/Alhhla), Wendy Allen (Balustrade Ensemble), Jonathan Henderson (Kaira Ba), and improv trombone player Jeb Bishop. It's a dense, experimental concept album about corporate corruption in the food industry and related issues like (im)migration, mass incarceration, public health, and the stock market.
My Sad Captains Share Video For "Don't Listen To Your Heart"
This marks the band's second collaboration with visual artist Jamie Jenkinson, who had the following to say about the video: "The subtle DIY aesthetic of the iPhone visuals imply the presence of the maker, as camera operator, editor, and protagonist, paying personal homage to the track. It presents 'Don't Listen To Your Heart' as an anti-love song, a Hallmark card for breakups, as a series of roses distort, blur and disappear."
Jessie Ware Shares "Alone" Video
"Alone" is, in Jessie's own words, a song about "stealing time away with your loved one." Shot in the beautiful art deco surrounds of Eltham Palace in London, director Charlie Robbins flips between Super 8 cameras in this nostalgic piece. "Alone" was co-written by Kid Harpoon and Sarah Aarons, and produced by Stint.
Melodic hardcore band WITHERED BONES announces new album
Arizona's premiere melodic hardcore band, WITHERED BONES, will release their new studio album on December 8 via Blood & Ink Records. The effort, titled In Search Of Self-Evidence, features 12 aggression-filled tracks that tackle unpopular topics such as issues within the church, social discontentment, and self-discovery. It was recorded and mixed by former Defeater guitarist Jay Maas (Vanna, Transit, Expire).
NEW SONG // NEW ALBUMWe're stoked to finally announce that our new album, In Search Of Self-Evidence, will be released on December 8 via Blood & Ink Records. You can listen to the first single, "Evansville," in full below. A link to pre-orders is in the comments.This record means the world to us, and it would mean just as much if you spread the news/this song around with your friends and family. Being a smaller sized band isn't as easy as you might think, and simply getting our music in front of people is a big win. Let someone know if you like what you hear!

Posted by Withered Bones on Thursday, October 12, 2017
ALMA PARTIES WITH FRENCH MONTANA IN OFFICIAL MUSIC VIDEO FOR "PHASES"
ALMA told The Fader, who premiered the music video, "Charli was the best to work with directing the video. We had the coolest cast and all my best friends are in the video! I was kinda nervous to work with French but he turned out to be so humble. This video is real, fun, weird and 100% me and I'm so excited to put it out!"
LUKA announces album "What Kind of Animal"
What is "quick reflex"? It's words written on a baseball-cap that my brother used to wear. A couple years ago I started wearing it and not knowing what the phrase referred to, I started to imagine the hat as a time machine. The song travels through the '20-something autumn moons' of my childhood. In the pauses between the lyrics, I see flashes of my brothers and I making films, practicing kung-fu moves, and all the imaginary landscapes of my youth." – Luke Kuplowsky
And So I Watch You From Afar premiere new single with PopMatters
Northern Ireland's And So I Watch You From Afar (ASIWYFA) share a new track today from their forthcoming album The Endless Shimmering via PopMatters. This will be the eclectic quartet's fifth full length album following on from their widely acclaimed album Heirs.
BETO HALE RELEASES THIRD FULL-LENGTH STUDIO ALBUM
Alternative rocker and Mexico City native Beto Hale releases his third full-length studio album, Orbs of Light, featuring two stunning videos. The first, a VR/360°-optimized video for the power-pop masterpiece "Closer to You" and the beautifully filmed mini-movie for the thought-provoking title cut, "Orbs of Light", both filmed in Mexico. Orbs of Light showcases Beto's extroardinary depth of talent – he wrote, performed and co-produced about 90% of the album and recorded it at his 2,000 square foot state-of-the-art facility, Los Olivos Recoding Studios, in Los Angeles.
Kaitlyn Mann Releases "Make Me Crave" Debut Pop Album and Music Video
Kaitlyn was discovered and mentored by B-52's-Duran Duran-David Bowie-Cyndi Lauper drummer, Sterling Campbell, and Grammy Award winning producer/mixer Mario J. McNulty and Kevin Killen (Bowie's Blackstar album). Both Mario McNulty and Kevin Killen worked on the album tracks.
Cars & Trains shares powerful tribute "New Histories"
Much like the busy painting of midtown Manhattan that serves as its cover art, Fictions feels simultaneously zoomed in and distant, taking from things both large and small, personal and political. Tom Filepp—sole member of Cars & Trains—shares stories of yearning, cycles of creation and destruction, and sympathetic laments in a world of post-truth on his much anticipated return to New Haven based record label Fake Four, Inc. Today Cars & Trains shares the powerful "New Histories" as tribute to his friend and label mate Johnny Igaz who was lost in the Ghost Ship Fire in Oakland, CA.
WARBLY DEBUT GENRE-BENDING "RIDE" AT BLACKBOOK
Warbly Jets play synth-driven guitar rock that is a genre-bending blend of punk balladry, wide-screen production and unflinching attitude. The LA quartet will release its self-titled debut album on October 20 but today debut the genre-bending churner, "RIDE" at BlackBook.
Small Leaks Sink Ships Share 'Golden Calf' LP On COS
Consequence Of Sound has shared the new album 'Golden Calf', from Portland, OR based band Small Leaks Sink Ships. 'Golden Calf' is out 10/13 on Lefse Records. Along with the LP stream, drummer/vocalist London Van Rooy also gave a track by track breakdown to accompany the stream.
Small Leaks Sink Ships give a Track by Track breakdown of their new album, Golden Calf: Stream
Stream Weird Owl Track "Invisibility Cloak"
Brooklyn psych band Weird Owl releases its new album, Bubblegum Brainwaves, this Friday, October 13th. The band's sixth release in a decade, it explores themes of cognitive dissonance, darkness, and uncertainty and is highly informed by our current political climate. It was recorded and produced by Psychic TV guitarist Jeffrey Berner and features a guest appearance by the legendary Genesis Breyer P-Orridge.
Choir Boy signs to Dais Records
Choir Boy was what the kids called singer/songwriter Adam Klopp in his early teens when he fronted punk cover bands in Cleveland, Ohio. An intended insult, the label seemed fair and fitting in a way, given Klopp's religious upbringing and angelic voice. After high school, Adam left Ohio for college in Utah. While his career as a student would prove short-lived, he integrated into Provo and SLC's underground music and art scene, left religion behind, and called his new band Choir Boy.
WYO Delivers Driving New Single "Falling"
Indie rock outfit, WYO, is back with the second single from the forthcoming record, Untamed. This driving, powerful track titled "Falling", describes a bittersweet romance that is not destined to last.
LEWIS WATSON Garners Over 40M Streams on Spotify in Less Than Two Weeks
Oxford, England's LEWIS WATSON has been quite busy since the release of his critically-hailed album midnight and its stripped-down track-by-track companion midnight (acoustic) which was released on September 15, 2017 via Cooking Vinyl America. Both albums have generated tens of millions of streams on Spotify alone and continue to build steam. Lewis is currently touring the U.S. through early November in support of the new releases (dates below).
Post Malone Reigns As The Most Streamed Artist In The World
Once again living up to the title of "The Most Streamed Artist in the World," Post Malone captures the top two spots across Spotify and Apple Music. The multiplatinum chart-topping Dallas, TX artist claims #1 with "rockstar" [feat. 21 Savage] (produced by Tank God & Louis Bell) and #2 with "I Fall Apart" (produced by Illangelo) on both the Spotify US Top 200 Chart and The Apple Music Overall Top Songs Chart.
In under a month, "rockstar" has already generated over 160 million-plus Spotify streams and staked out the #1 spot on Spotify in 25 countries, while smashing Apple Music's one-week record total for a single song with 25 million streams worldwide and 22.5 million U.S. streams. Moreover, "I Fall Apart"—from the RIAA platinum-certified Stoney [Republic Records]—has become a sensation following the breakout of a viral video.
The Clydes drop "Broken Boy" via Impose
The song premiered on Impose Magazine where the band shared, "This is a song we wrote around Christmas time last year. Brian, our guitarist, was in the mood to look at holiday lights. And when he came home, this is the first thing he played. Brent, our lead singer, added the chorus, and the lyrics ended up being about feeling broken and crumbled on the ground — but reaching for redemption and believing someone might be out there that can help you. It's the opening track on the new album."