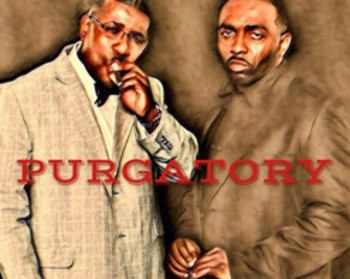 Together in combat and in the studio, these two veterans are living their musical dream of creating hip hop music for the world. Conscience Rhyme from Miami and OP-Solo from Chicago create the talented rap duo Purgatory. During 21 years of active duty, including serving admirably in Operations Iraqi Freedom and Enduring Freedom, Conscience Rhyme aka Crhyme and OP-Solo aka Optimus Rhymez blended their lyrical stylings and memorable beats to create pure unadulterated music free from profanity, conformity, or mediocrity.
http://www.illfloentertainment.com/
Purgatory's debut album, Incursion, came to the public in 2003 after collaborating while on duty for the United States Air Force. After the release of their debut album, OP-Solo and Conscience Rhyme, each released their own solo albums, The First Epistle of Op-Solo and The Unauthorized Bio of Patrick J. Wilcox, in 2010 and 2012 respectively. Then in 2015 the duo released their well-received mixtape, Quarter Water, via DatPiff. Purgatory's mission is and always has been: "Enhance the generations through positive/creative music, spoken example, and chosen lifestyle."
The hip hop duo's new video for their single "Let Me Love You," featuring Georgia based singer Teeya Skipper, is all about positive feelings. The Atlanta skyline shining in the background is alternated with darkly colored cool romantic hotel rooms where two girls each invite their lovers inside for an affectionate night. OP and Conscience rhyme about love, commitment, and keeping it real with their significant others, with Teeya's sensual and airy voice bringing a romantic gesture to this R&B hip-hop ballad. This video inspires both the warm feeling and the sensual essence of love.