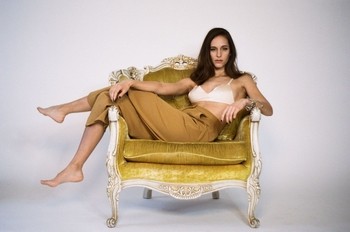 As she looks ahead to the release of her new EP, Pretty Lie To Me, this October, soulful indie pop singer/songwriter JANELLE KROLL is dropping a new single, "Blush," today, September 22 via NYC indie label Lokal Legend.
When asked about the inspiration behind "Blush," JANELLE explains, "A reddening of the face as a sign of embarrassment or shame – that's one of the definitions to the entry 'blush.' What if instead we thought about this word as an expression of desire without embarrassment and shame? This song is about pushing the boundaries of your identity as a sensual being, a celebration of unbound desire."
"Blush" features producer Aalias who co-wrote and co-produced Eminem's "The Monster" feat. Rihanna and DJ Snake's "Middle," among many other notable releases.
Janelle Kroll 2017 by Kate Yang-Nikodym