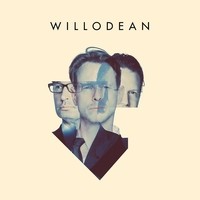 Willodean's "The Drink That Kills Me", is a track that immediately brought to mind to of another trio act, as Willodean is one trio act, out of many others in existence. But anyway Willodean brought to mind that of another trio act, this one out of the U.K. called Keane. Whose style is very similar to that of Willodean. The same use of the piano with soothing music to follow suit. As Keane uses piano, guitar, drums, and bass, in a very similar fashion, with their unique tone of beat, passion, and pride. Willowdean does the same thing with their own source material.
As this Los Angeles, Californian trio, is one that combines indie rock, power pop, and American roots, with the added addition of string arrangements. Now Keane's style is again very similar to this style. But nevertheless Willowdean's latest track "The Drink That Kills Me", brings not just Keane to the picture, but other acts as well, including Sufjan Stevens with their melodic styling that Willodean uses, as well as the packing punch of the instrumental works that brings out a similarity like Wilco. All of these acts together is what makes Willodean so unique and catching to the ears and eyes.
The three members within is so diverse musically to their backgrounds, it makes their sound that more unique and genuine really. Like a lot of their material is very interesting, it has a story telling feeling going for it. As their songwriting literally paints the characters and stories in great detail, bringing forth the light to the stories of others, even people who play part in these songs' material and content within, in terms of the lyrics, not just the music.
It is as if Willodean just lets everyone into what he is thinking and feeling within his music creativity that is this band. "The Drink That Kills Me", is so much like what is being said right here and now. It has such meaning and feeling to it, that it is a story so gripping, you can relate to the characters it is being focused upon. Like for instance, this track details about this person or character as it were, dealing with a drinking problem, as he wonders what the next drink he will take in, that will literally kill him. It is really hard to take in such a struggle and problem one person must face, but not being alone on the matter though. For lots of others in the real world deal with such an issue, or at least expel said issue in another way with words, like a song, book, video, whatever the matter to get the word out. That is what is being done within this track here. Detailing such misery through such beautiful lyrics, harmonies and melodies.
Willodean's "The Drink That Kills Me", is just one of those tracks, that captures your mind, from the inside directly. Having you really sit back and think about everything it is about. Having a song make you think like that, with a band behind it, makes it that more amazing, than interesting. That is Willodean's drive with creating the music that they do.
https://www.facebook.com/WillodeanBand/
By: Natalie Perez