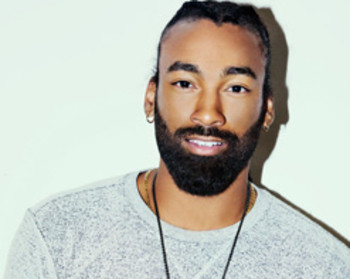 Fresh off his last music video, "Without You," premiering on BET Soul, feature articles in VIBE and Billboard, and a tidal wave of momentum throughout 2017, NYC's Drew Vision has teamed up with executive producer Bryan Michael Cox for new EP, Shades of Summer. The finely crafted effort mixes Drew's soulful vocals with the pop perfection instincts of Cox. Notable for his work with platinum-selling artists like Usher, Mariah Carey, Destiny's Child, Justin Bieber, and Drake, Cox currently holds the Guinness World Record for longest period of chart success (overtaking The Beatles). He's also been the mastermind behind 35 number one hits, 12 Grammy nominations (9 wins), and over 100 million records sold. The first taste of it is the sultry, salacious new video for "Want 'em All."
With his keen eye for talent and taste, it is only fitting that Cox would jump at the chance to work with an artist like Drew Vision. A self-made artist with his eye on the prize, Vision has declared that 2017 is his year. As a completely independent and self-funded artist, Drew Vision has put out three albums over the last 10 years. To help fund his work, Drew has also established himself as an in-demand model, notching campaigns with Pepsi, Coach, Lays, and more. After moving to Los Angeles in late 2015, he is also developing an acting career with several projects in the works and studying his craft with empire actress /acting coach Tasha Smith. His love of both writing and recoding music, his incredible vocal range and endless creativity prompted Drew to head back east from Los Angeles to turn his focus back to music.
In his new video for "Want 'em All," Drew hits the sweet spot. In many ways. This candy-coated romp features Drew doing what he does best by melting hearts with his buttery smooth delivery and sugar sweet persona. The vibrant colors of each location creates the perfect palette for Drew to engage the bevy of lovely ladies in his orbit. He showers each one with a heaping dose of affection, making sure that there is always enough to go around. This innuendo-filled clip is an over-the-top romp that will leave viewers short of breath and eager to satisfy their sweet tooth.