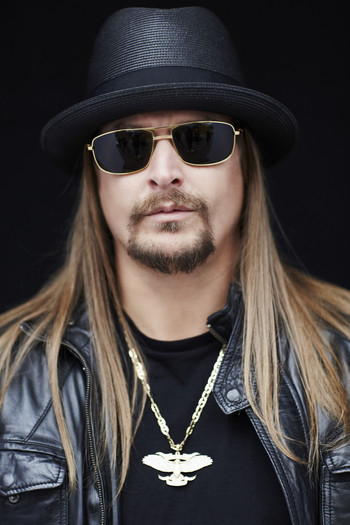 At one minute past midnight Kid Rock unveiled his latest song "Tennessee Mountain Top" on streaming and sales platforms. "Tennessee Mountain Top" is impacting at Country Radio October 2. The track brings out a Country infused southern rock spirit that has drawn Country fans to Kid Rock for almost two decades since he released the CMA, ACM nominated "Picture." Both "Picture" and his massive summer anthem "All Summer Long" continue to be fan favorites at Country Radio.
A five time Grammy nominee with over 26 million albums sold to date, Kid Rock has consistently blazed his own trail. His career intersected early with Country audiences and created a connection that has continued to grow each year. He has been twice nominated for CMA Awards, "Picture" with Sheryl Crow (2003) and "Can't You See" with Zac Brown Band (2010). This October 6th and 7th he will host Kid Rock's Third Annual Fish Fry in Nashville, yet another sign of his close ties to Nashville and Country Music.
Since the spontaneous release of his two most recent tracks in July, "Po-Dunk" and "Greatest Show On Earth" and their accompanying videos, Kid Rock has been at the center of media coverage speculation as to his musical and personal ambitions.