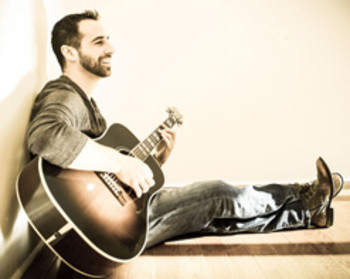 My Silent Bravery is nothing if not prolific, with five studio albums, a remix album, and an acoustic album under his belt. Later this year, he'll release his sixth studio album, Willing To Try. It's the follow-up to 2016's Breakthrough, but don't expect another rendition of the same songs. While previous releases drew comparisons to the likes of John Mayer, Jason Mraz, and Gavin DeGraw, this time, Matt Wade is letting his hair down, breaking from the mold and doing something different. He's Willing To Try something new, and we think fans are ready to listen.
http://www.mysilentbravery.com/
The first offering from Willing To Try is "Got it Going On". It's getting hot around here, and the "Got it Going On" music video, which was directed and produced by Kurt Zendzian at Red Zone Productions, is the perfect way to kick off the summer. A group of attractive, bikini-clad women wash a car, and our male protagonist walks his dog, meeting the ladies at a backyard pool party. The video is full of innuendos, and with a funky bassline, acoustic guitar riffs, and an infectious hook, it's just revealing enough to make you want more.