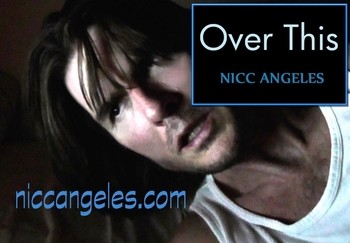 Eliza and the Bear – 'Higher'
The single has already been used in various TV adverts since it's release in June and the producer for the track has worked with the likes of Rita Ora and Anne Marie, making it a popular song this summer.
Mr Yolk announces debut album 'Self Portrait'
Today, Mr Yolk, announces the debut album 'Self Portrait' with a premiere of the first single 'Baker Street' at Clash, where it was described as "a wonderfully concise piece of songwriting, with its gentle undulations swiftly taking you to a quite different place." Check out the full piece here.
Tandem Felix Return With New Single
The band – completed by bassist Evan Keogh, violinist Éna Brennan and drummer Jeffrey Courtney – come from the same Dublin scene as Radar favourites Girl Band but exist on the total opposite end of the sonic spectrum to their abrasive, antagonistic pals, specialising instead in gorgeous washes of gently psychedelic keys and sun-splashed American West Coast melodies. – NME
OH91 announces new single on Coyote Records
Bristol grime producer OH91 returns to Coyote Records for the first time since the back end of 2014 with new single, 'Shuttle'.
GIRLI – 'Hot Mess' Video
Directed by Vasilia Forbes, the video sees GIRLI taking on the patriarchal music industry, accompanied by her girl gang of skaters known as the Bowl Babes. Speaking about the new single GIRLI explains "this video is a day in the life of GIRLI with a twist, a skating squad of pink clones and a mob of pink fans being the twist. Allow me to introduce to you the patriarchy-smashing, pink punk girl skating Hot Mess crew. I started skating this year and have been so inspired by all the girls on the scene that I wanted to get some of my girl skate friends involved in the video. I also wanted to get fans involved in all their pink wacky weirdness. Always be yourself. Always be messy. I give you Hot Mess, the video."
ED SHEERAN GOES 2X-PLATINUM WITH "÷"
Global superstar Ed Sheeran's blockbuster album "÷" (pronounced "divide") has been certified 2x-platinum by the RIAA for sales equivalents exceeding 2 million. The multiple GRAMMY-winning singer-songwriter's third studio offering was already the first album released this year to receive Gold and Platinum certifications. After debuting at #1 on the Billboard 200 with the biggest first week sales at the time of its March release, "÷" has remained in the chart's top 10 for a staggering 24 weeks, and logged the most album sales of any release this year. In the U.S. alone, tracks on "÷" have collectively earned more than 1 billion on demand streams.
New single 'Lie' out on Blue Flowers
Sometimes a narrative songwriter emerges from the hinterland of mainstream culture. On his new Call And Response EP, west London's Westerman renders the contemporary experience with razor wit and poignancy, pitting timeless human vulnerabilities with the often baffling ephemera of modern living.
iZNiiK – 'EP 1' Out Now
iZNiiK present one of this year's most exciting and intriguing new projects, accompanied by artwork from award winning artist Jonathan Zawada.
RISING SINGER/SONGWRITER AMBER LEE RELEASES NEW VISUALS "DON'T NEED THAT"
Today, rising singer/songwriter Amber Lee is excited to unveil the new visuals to "Don't Need That" from her recently released EP Many Good Age. The action-packed, stylish visuals premiered exclusively via Singersroom and can be viewed here.
TFS Debuts First Single "Chameleon Paint" On Tour With King Gizzard
Tropical F**k Storm (TFS for short) is a newborn band formed by Gareth Liddiard and Fiona Kitschin (The Drones). Liddiard and Kitschin are joined by maniacs Lauren Hammel (High Tension) on drums and Erica Dunn (Harmony, Palm Springs) on guitars, keys and other gadgets. Not since John Lydon changed it up from the Sex Pistols to PiL has a curveball felt so bracingly exhilarating
TFS would like you to meet their debut 7″ single, 'Chameleon Paint' b/w 'Mansion Family', to be released on September 22 as a label collab between TFS Records and Mistletone Records.
Sad Palace unveil massive, icy new single 'Frostbeat'
South Coast quartet Sad Palace unveil their latest single, Frostbeat, ahead of its release via Kissability on September 1st. Affirming the given name, the track is a soulful gem, built on icy grooves and jazzy breaks before descending into the crispest killer riff you'll hear this side of good taste.
Rhys Lewis Lyric Video For 'Be Your Man'
Hot off the success of 'I Know The Feeling', Rhys Lewis shares his highly anticipated fourth release Be Your Man, out on Decca Records on 11 August. Highlighting a softer side to the singer-songwriter, this soulful ballad tackles the heartache that comes with unrequited love.
Nathaniel Rateliff & The Night Sweats' self-titled debut certified GOLD
Exactly two years since its release, the debut, self-titled album from Nathaniel Rateliff & The Night Sweats has officially been certified GOLD, signifying sales of 500,000 albums in the U.S., according to the Recording Industry Association of America. The band's hit single, "S.O.B." has also reached the GOLD sales mark in America. Additionally, the Stax Records release has earned global certifications in Canada (Platinum album + single), the U.K. (Silver album), Switzerland (Gold album + single), and Belgium (Gold album).
DOTMAN and Mr EAZI Release The Official Video For Their Smash Hit Single 'AFROGIRL'
The charts are about to get Dotmanized, as the U & I music sensation teams up with afrobeats star Mr.Eazi, to create an anthem for the gyal dem which has made waves from Nigerian party capital Lagos to the UK. Dotman and Mr.Eazi performed the track to enormous crowds on their recent Accra to Lagos tour. After listening to this Simba Tagz and Mr. Kamera produced track, you will immediately find yourself researching package holidays to Lagos, in order to experience the tune's addictive afrobeats funk first-hand.
OLI ROSE RELEASES SINGLE 'LIE LOW'
After graduating from the University of Westminster, Oli was discovered and picked up by legendary music producer Cameron Mcvey (Massive Attack, Portishead, Neneh Cherry). Cameron set up a studio for Oli in his North London family home where he lived and worked on his skills across production and songwriting; bringing in a wide range of artists for collaborations and his artistic development.
Youngr releases vivid, stunning video for 'Monsters'
The video combines joyful animation with live action, and was directed by photographer, director and illustrator Valentine Reinhardt (who?s done amazing visuals for the likes of Tame Impala, Sébastien Telleir, Nike), and globally renowned director Manu Cossu (Drake, Gesafelstein, A$AP Rocky) joined the team as a special guest for the art direction of the video.
Ledges share debut album early
Ahead of the release of their debut album Homecoming, Ohio-based indie rock trio Ledges has partnered with Substream Magazine to stream the full record early. The 11 tracks are brutally honest stories of faith, doubt, love, loss, and redemption. The thoughtful and smooth vocals from Andy Hoffman are set against a dreamy landscape of sound that soars on long after each track is over.
PREMIERE: Ledges burst onto the national stage with debut LP, 'Homecoming'
LA's dark-pop powerhouse Holy Wars announce debut album
In Leon's words, "Back To Life was the first song we wrote for Holy Wars. This song was the first lyric I wrote about the passing of my parents and it really was that first moment when I started to feel a spark of life again. The lyrics show how I was feeling at that time, I felt this overwhelming sadness and darkness in me that made me feel like I was walking through mud while at the same time, emerging into a new identity. It was also the representation of my new beginning."
VIOLET SANDS Releases New Video, "Drive"
The music of Brooklyn-based Violet Sands is an ethereal soundtrack for a rite of passage, harnessing the alluring vocals of Deidre Muro (Deidre & the Dark, previously of Savoir Adore), the inventive production of David Perlick-Molinari (French Horn Rebellion) and the atmospheric guitar-scapes of Derek Muro (Love Like Deloreans, Mighty Five) to evoke the beauty and struggles of transitioning from one phase of life to another.
A Live Celebration Of Leonard Cohen to be released
SINCERELY, L. COHEN: A LIVE CELEBRATION OF LEONARD COHENwill be released on September 21 via the Royal Potato Family. Legendary singer-songwriter Leonard Cohen died on November 7, 2016, one day before the 2016 Presidential Election, but the world didn't find out for several days after. On January 24, 2017 (shortly after the inauguration of Donald Trump and the succeeding Women's March), New York City finally paid tribute to the Poet Prince of Montréal with a concert at the Music Hall of Williamsburg, featuring dozens of singers, songwriters and musicians, including Richard Thompson, Josh Ritter, Will Sheff (Okkervil River), Amy Helm, Lee Ranaldo (Sonic Youth), Lenny Kaye (Patti Smith Group), Elvis Perkins, Holly Miranda, Joan As Police Woman, Delicate Steve, and many more. It was an evening the Village Voice called "a loving, thoughtful tribute to Cohen's life in music and poetry." The live album features highlight performances from this nearly three-hour marathon concert, which the Voice also hailed as a "carefully constructed, expertly structured production." Pitchfork premiered Delicate Steve's version of "Hallelujah" today.
STATE OF SOUND RELEASES THE OFFICIAL MUSIC VIDEO FOR "HEAVEN" TODAY
Today, Stockholm duo, State of Sound, release their official music video for "Heaven". The video, which was directed by Marcus Storm, focuses on young love and was filmed throughout various areas of the Swedish countryside.
SKOTT SHARES BROODING, ATMOSPHERIC NEW TRACK, "REMAIN" OUT TODAY
Today, Scandinavian songstress Skott shared a brand new track titled "Remain," the flipside to her current single "Mermaid." The track received its worlwide premiere on Zane Lowe's Beats 1 show and is available in the United States via RCA Records today.
CHARLIE PUTH x KYLE = NEW "ATTENTION" REMIX
Multi-platinum and multi-GRAMMY nominated singer/songwriter/producer Charlie Puth has released a new official remix for his recently RIAA platinum-certified summer smash single, "Attention" – available today via all DSPs. The "Attention" Remix Feat. KYLE premiered exclusively earlier today via Complex and can be downloaded and streamed HERE.
As Strange As Angels Release Video For Debut Single "Waves"
The tale of a proverbial rebirth after being trapped in the tidal waves of life. Feeling lost. Alone. A Stranger to yourself. Watching life happen, as if someone else was living the life you were meant to. A ghost with a heartbeat. Familiar faces, now so unknown. "Waves" signaled a stylistic change. Norman knew then, the time was right to just let it all out.
NBA Star Victor Oladipo Spotlights His Hidden Talent on Debut Single, "Song For You"
A rising basketball superstar with an impressive resume from just four years in the league, the Indiana Pacers' Victor Oladipo is ready spotlight his other remarkable skill: singing. In his debut single, the Maryland native pays homage to Donny Hathaway in the soulful piano ballad, "Song For You," premiered by Complex. Taking the classic "A Song For You" and splitting it down the middle with a newly written verse, Oladipo flexes his serenely melodic croon with expert-level runs and airy harmonies. With his accomplished basketball career and affecting vocal ability, Victor Oladipo has definitively placed himself in All-Star contention, on and off of the court.
VIDEO: Eddy Fish Is Tired Of These "Imaginary Hustlerz"
August 31, 2017 // Eddy Fish aka "The Fisherman" gained notoriety from being one of the biggest drug distributors in Boston, with the best product, at a great price. As he gears up to release his upcoming project titled Real N*ggas Know 2, the 20-something year old rapper, wants something to be clear. Mr. Fish can spot a fake from a mile away. Fake jewelry, fake products and Fake people and NOTHING about him is Fake. This sparked his "Imaginary Hustlerz"freestyle rapped over JayZ's "Where I'm From".
Naughty Professor Release New Video For "Mirrors"
Today, acclaimed New Orleans-based future funk collective Naughty Professor released the live studio video for "Mirrors," off of their new album, Identity. "Mirrors" features the smooth alternative soul vocals of Cole DeGenova set to the conga-influenced stylings of guest drummer Alexey Marti. Also featured is The Revivalists' David Shaw on background vocals. Naughty Professor is about to embark on the East Coast leg of their extensive album release tour, with dates upcoming in Philadelphia, two nights in Brooklyn, Boston, Burlington and more. The band has additionally announced that they will be joining TAUK on tour for select dates this Fall. This weekend, Naughty Professor play a hometown New Orleans show at Lakeshore Landing where they will be celebrating (and serving) the release of their collaboration brew, "Darker Daze Ale" with NOLA Brewing and French Truck Coffee.
Vessels Share "Deeper In A Sky" (Feat. Harkin) on Brooklyn Vegan
Vessels today reveal 'Deeper In A Sky' (feat. Harkin) exclusively on Brooklyn Vegan. It is the third single to be taken from their new album The Great Distraction, which is due for release on 29th September via Different Recordings. Featuring vocals from Katie Harkin (Sky Larkin, Sleater-Kinney), Vessels say of the track, "This song was inspired by a short story by Aasimov called 'The Last Question', and is from the perspective of an artificial intelligence who's survived until the heat death of the universe. It ties in thematically with 'Radio Decay' from the album, which is about the last signals of a dead civilization drifting out into infinity."
Aaron Roche shares new single/video for "Bang," a song about having a panic attack
HaHa HuHu is the beautiful new album by Brooklyn-based songwriter and multi-instrumentalist Aaron Roche. Released through figureight records, the album acts as an anchor for Roche's contrasting narratives: a singer-songwriter with an ear for the avant-garde; a contemporary composer who sings American folk music; an instrumentalist who works as a recording engineer.
Not Your Dope Teams Up With MAX for Empowering Single "Indestructible"
Not Your Dope enlists the gifted MAX to lend his powerful vocals to "Indestructible," a blissful future trap record that surges with an electrifying message of empowerment.
New Single from OWEL to start the Weekend
"All I'll Ever Know" is an epic indie-rock anthem that was recorded during the Dear Me sessions and made available for the first time today. The track comes a week after the announcement that the band will be supporting The Early November on October 20th at White Eagle Hall in Jersey City, NJ when they perform their critically-acclaimed debut album "The Room's Too Cold".
Syrian-Iraqi artist Wafia debuts "Bodies" via Vice's Broadly
"I wanted to draw similarities between the large groups of Syrian refugees walking miles to safety and those that can protest freely in the western world," says Wafia. "I can't think of anything more human and simple than reminding ourselves that we are fragile bodies but the strength that can come of bodies in large numbers. We live in a world where so many things are difficult and divisive but I wanted this song to be accessible and inclusive because at the end of the day we all want to be a part of something bigger than us and this is the best way I knew how to portray that."
Art Garfunkel Announces Book Tour
Acclaimed singer and author ART GARFUNKEL will embark on a national book tour in support of the September 26 release of his new memoir, What Is It All But Luminous: Notes From An Underground Man (Alfred A. Knopf). Garfunkel will be speaking at book stores across the country about the new book, which (all meticulously written in his own handwriting) covers his upbringing in Queens, NY, life as half of the Diamond-selling Simon & Garfunkel, his solo career and his beloved wife and two sons.
Garfunkel is also busy with his In Close-Up touring show, having performed over 40 concerts so far in 2017, with six U.S. shows left, plus a seven-date run through Japan set for November (all book tour and concert dates below). Garfunkel also has several U.S. dates booked well into 2018.
Sweden's Frida Sundemo drops cinematic track, "Gold"
Swedish songstress Frida Sundemo has released her brand new single 'Gold' ahead of her highly anticipated international debut album Flashbacks & Futures, due on October 6th through leading Scandinavian record label Cosmos Music.
'Gold' features glorious dewy production and evocative orchestration delivering a stunning soundscape surrounding Frida's enchanting vocals. The song premiered exclusively on V Magazine.
The Blow shares new track/video via BUST
The Blow recently announced its new album, Brand New Abyss, with a Pledge Music campaign and today shares the third track from it, "The Woman You Want Her To Be," via BUST. ICYMI, check out the previous two singles, a re-working of "Greatest Love of All" via NYLON and "Get Up" via NPR's All Songs Considered. The album's out Sept. 22 and the band will also tour this Fall on a co-headlining run with kindred spirit EMA (see full dates & openers below) which they have dubbed the POWER CONVERGENCE TOUR. The Pledge Music campaign has some pretty unique premiums, such as a Blow beach towel set, a Gold Lamé Crystal Stereo Pair and a "vibe chain" worn by Melissa during the making of the album (see a full list of premiums, including turquoise vinyl, here).
Battleme Drops Video for "Testament"
Formed from the ashes of Texan hard rockers Lions, Battleme is the stylish brainchild of their former frontman Matt Drenik. Testament is the latest single and comes bearing blues-based riffage of the most swashbuckling calibre. Plus they look brilliant, and Matt gives the most delicious 'OWW!' cry we've heard all week. Good times all-round. Watch out for upcoming album Cult Psychotica. – Classic Rock Magazine
Vestigial is the impending third full-length from Sydney, Australia-based post-metal/sludge faction LO!. Set for release via Pelagic Records October 6th, the songs comprising Vestigial are truly next level. Well-crafted with a larger scope both musically and thematically than previous outings, the band is simply tighter than ever before boasting a sound that's seismically heavy yet organic, with a mammoth harmonic density behind their stupefying heavy riffs.
Lil Baby drops new "Narcs" video
ATL rapper Lil Baby just released his new video for "Narcs" directed by Keemotion. The track appears on the 4PF honcho's latest mixtape Harder Than Hard. Watch the ATL rapper outwit a hungry pack of DEA officers while building his empire.