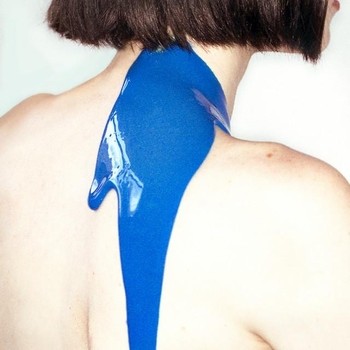 London quartet Colouring release a new single — "If I Ever Lose Your Love" — today via all digital service providers. The track is the fourth to be released from the band's new EP, Heathen, which is also released today by Interscope Records.
A haunting piano ballad, "If I Ever Lose Your Love" follows Colouring's previous singles "White Whale," "The Wave" and "Heathen," which has racked up over one million Spotify streams. All four tracks are collected on the Heathen EP, which is the follow-up to Colouring's debut EP Symmetry. All five tracks on Symmetry have notched over 500K streams on Spotify, while the band's haunting reinvention of Marvin Gaye's "I Heard It Through The Grapevine" has 1.5 million streams. "Everything Has Grown" has been featured on The Vampire Diaries.
Colouring's work has a wide-eyed relatability, whether vocalist/lyricist Jack Kenworthy is exploring elation, obsession, or even melancholy over a swirl of lush house rhythms, post-dubstep atmosphere, art rock eclecticism, and unforgettable hooks. Influences include Coldplay and U2, supporters include The 1975, The Range, and The Japanese House (whom they supported on tour in the U.K.), and collaborators include Luca Buccellati (Tei Shi), Joel Pott (Shura, Mabel), and Robin Hannibal (Rhye).
Stream: https://play.spotify.com/album/273GjRsq1JgB5lu7ptz6HQ