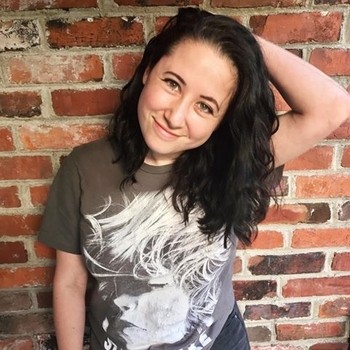 Nashville-based americana singer-songwriter Sam Rochford is best known for her laid-back and introspective hit, "So Easy." The song catapulted the 25-year-old Connecticut native onto the national charts, reaching the IndieWorld Country Record Report Top 40 and the Independent Music Network's Top 15. The former WSM radio on-air personality is still riding high with her debut single, appearing on dozens of talk shows to promote the release.
Now, Sam Rochford has released a new youtube cover video of the song, "Crystal Kingdom."
Sam Rochford is a 25-year-old Connecticut native, now living in Nashville, where she was formerly an on-air correspondent for 650 AM WSM's "Nashville Today" show hosted by Devon O'Day. Prior to moving to Nashville, she was the host of "Markov Music" on Boston's popular internet radio station, WEMF. Sam has been publishing videos to YouTube and Facebook for the last 5 years, garnering a dedicated following for her musicianship, and quirky personality. Sam draws on influences from modern Americana artists like Amanda Shires and the Mountain Goats, as well as paying tribute to classic greats like Bob Dylan and Patsy Cline. She writes songs prolifically and performs all over Nashville in writer's rounds.