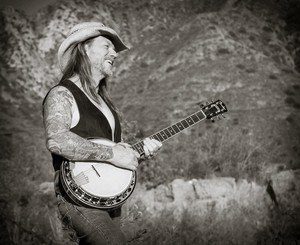 WILD CUB RELEASE NEW SINGLE "MAGIC"
Wild Cub today released new song "Magic" – the fourth and final preview track from their forthcoming new album Closer – and the chiming, soaring track can be heard now HERE. "Magic" follows previously released singles "I Fall Over," "Speak," and "Somewhere," which are all off Closer and come as instant grat downloads with pre-order of the September 8th, 2017 release Closer (Mom+Pop).
HuffPo Premieres GRAMMY-Nominated SETH GLIER's New Album "BIRDS"
GRAMMY®-nominated singer/songwriter Seth Glier has premiered his new album exclusively via Huffington Post in advance of the official release this Friday, August 25th.
Everyone Is Dirty release new single "Mermaid" via Culture Collide
The song premiered in an interview piece with Culture Collide where the band's Sivan Lioncub (electric violin, lead vox) shared, "When my liver failed from an allergy to antibiotics, I felt like a prisoner in the hospital, and was in complete denial. I wouldn't let the band cancel any shows. We were supposed to play Noise Pop, SXSW and Treefort in Boise and I was convinced we'd be going. It was a hard reality to face when I realized I wasn't going anywhere. I felt so sad, like I let the band down and I had no control over anything that was happening. Writing was something I could do from the hospital bed. I keep a journal, and my entries from that time are angry, or spaced out, hallucinating fantasies in a Dilaudid stupor. Many of the lyrics of the album were written during this time. We do all of our recording at home, where Chris has his studio, Donut Time, so for lack of being able to tour, we focused on what we could do, which was record. My energy level was scary low, but we recorded anyway. Recording music was a total escape from otherwise terrifying times."
Western Scene Return with "Going Back" Google Street View Inspired Music Video
Indie pop rock band Western Scene have returned with an eye-catching Google street view inspired music video for their new single "Going Back." The clip, featuring thousands of Google Earth images, takes viewers on a trip around the globe set to the lush sounds of the band. Fans can view the video on Pancakes and Whiskey or on Western Scene's official YouTube channel.
Tyga "Move To LA" ft. Ty Dolla $ign
Tyga pulls up with Ty Dolla $ign for "Move to L.A.," a mellow, guitar-driven banger seemingly tailor-made for walking the beach on a hot summer day and features a sample from the Mase classic "Tell Me What You Want." Check it out for yourself.
NRBQ's new EP, 'Happy Talk,' coming on Omnivore on Oct. 20th.
You might think that after 50 years, a band might want to settle down and just relax. If you do, you don't know the Q!
Hot on the heels of last year's critically acclaimed box set High Noon: A 50-Year History of NRBQ, Terry Adams, Scott Ligon, Casey McDonough, and John Perrin took a few days off from their never-ending touring schedule, entered Harmonium Studio, and finished this new five-song EP, bound in a beautiful six-panel package. Omnivore Recordings will release the EP on October 20, 2017.
Available on CD and Digital, Happy Talk contains two originals and the Q's spontaneous take?on Roy Orbison's "Only the Lonely," along with the band's years-in-the-making arrangement of Rogers & Hammerstein's South Pacific tune "Happy Talk," which serves as the EP's title track.
Showtek unveil official music video for 'Don't Shoot'
Hot on the heels of their 2-track EP earlier this month, Showtek now unveil the music video for 'Don't Shoot'.
Featuring vocals from Jamaica-born artist GC, 'Don't Shoot' is a traditional Showtek release filled with fan favourite heavy bass and drops. Written in conjunction with vocalist GC in the midst of the recent protests against police violence, the music video for 'Don't Shoot' features real life footage of such injustice and brutality, combined with a colourful cartoon animated montage. The video reiterates the issues that both Showtek and GC feel strongly about, and both artists have provided statements concerning the inspiration and reasoning behind their collaboration on 'Don't Shoot'.
EQUALITY NOW CELEBRATES 25th ANNIVERSARY AT NEW YORK GALA HONORING SUSAN CHOKACHI AND BRISA DE ANGULO
Equality Now today announced that their annual Make Equality Reality Gala will be held in New York City on Monday, October 30, 2017, at Gotham Hall. This year's event, which will mark the organization's 25th Anniversary, will honor Gucci America President and CEO Susan Chokachi and A Breeze of Hope Foundation Founder Brisa De Angulo. The 2017 Make Equality Reality Gala Co-Chairs are Gloria Steinem, Tara Lynda Guber, Susan Hassan, Chandra Jessee (Inmaat Foundation), Karen Lehner, and Sue Smalley, PhD.
"I am proud to be part of a company that is fully committed to protecting human rights and fighting for gender equality. In 2013 Gucci founded CHIME FOR CHANGE to campaign for education, health and justice for girls and women all over the world, supporting the work of organizations like Equality Now, which are proving – often against extreme odds – that change is possible. It is an honor to partner with Equality Now, whose legal victories and landmark legislation wins have helped to change the course of history for so many girls and women" said Susan Chokachi.
THE FRONT BOTTOMS RETURN WITH NEW ALBUM 'GOING GREY'
Fueled By Ramen has announced details of the new album from The Front Bottoms. GOING GREY arrives worldwide on Friday, October 13th.
Produced by The Front Bottoms and Nick Furlong at studios in London, Texas, California, New Jersey, and Connecticut, GOING GREY will be available for pre-order beginning Friday, September 8th. The album is heralded by the lead track, "Raining," available today at all DSPs and streaming services. In addition, the track's official music video – directed by Ryan Baxley – is streaming now exclusively on The Fader.
NØMADS unleash spectral new single "Phasmophøbia"
Featuring swirling, long-form synth improvisation, and man vs machine drums from Brian Wolfe (of David Byrne & St. Vincent and the Dap Kings), the Live from Pittsburgh video series was filmed in the cavernous shadows of an abandoned Catholic school's furnace room, executed in one full take with no edits. The full Live from Pittsburgh video EP will be included with any download of Phøbiac Part 2 next year. Phøbiac Part 1 (comprised of previously released songs) will be released this October.
The Cadillac Three release video for 'American Slang'
'American Slang' pulses with an anthemic road-trip feel, imbued with nostalgia for The Cadillac Three's hometown heritage and reflecting on life on the road with tenderness and pride. The track was written with Lori McKenna of The Bird And The Rifle and produced by The Cadillac Three, creating a huge, spacious sound with driving kick drum and delicate lead guitar.
Steve Miller Band / Career-spanning hits and rarities to feature on "Ultimate Hits" collections
Music legend Steve Miller has produced and personally directed the curation and creative process for two new, career-spanning Steve Miller Band Ultimate Hits collections, to be released September 15 by Capitol/UMe. Ultimate Hits is available now for preorder in a 1CD and digital edition featuring 22 essential Steve Miller Band tracks, including three previously unreleased rarities, and in an expanded 2CD and digital deluxe edition with 40 tracks, including the acclaimed band's top hits, live tracks, and eight previously unreleased recordings from the studio and the stage. On October 27, both editions will be released on 180-gram vinyl in 2LP and 4LP deluxe packages, which are also available now for preorder.
Karl Blau Shares New Track "Slow Children"
Sequestered away in rural bliss, 90 minutes north of Seattle on the Washington state coast, Karl Blau has been making records for 20 years, but never with European distribution. So, when Bella Union released Introducing Karl Blau in 2015, it shone a belated and deserved light on "one of the great hidden treasures of music," claimed album producer Tucker Martine.
But given Introducing's specific agenda – a set of gorgeous, lush cover versions drawing mostly on vintage Nashville's country-soul with Blau concentrating on his rich, reverberating voice – his latest album Out Her Space is so different that it could be titled Reintroducing Karl Blau.
FOO FIGHTERS: "THE SKY IS A NEIGHBORHOOD" NEW TRACK AND GROHL-DIRECTED VIDEO LIVE NOW
Following the overwhelmingly massive reception to the MTV Video Music Award-nominated, Mainstream Rock #1 track "Run," Foo Fighters have delivered a second consecutive contender for rock anthem of 2017 in the form of "The Sky Is A Neighborhood." Described by Grohl as "the biggest thing sonically that we've ever done," "The Sky Is A Neighborhood" is also the piece de resistance that effectively completed Foo Fighters' forthcoming ninth album, Concrete and Gold.
"One night I was lying out looking up at stars," Grohl recalls. "Just imagining all of these stars as places that have life on them as well, and I decided that the sky is a neighborhood, that we need to keep our shit together in order to survive in this universe full of life. But I had no music yet. I just had the title. So everyday I would walk around, kind of humming this thing in my head."
The melody of the song came to Grohl without even touching a guitar,so it follows that "The Sky Is A Neighborhood" would come just as naturally to the band: the song was recorded in a single afternoon by Grohl and fellow Foo Fighters Taylor Hawkins, Nate Mendel, Chris Shiflett, Pat Smear and Rami Jaffee. "And once we were finished," Grohl says. "I thought 'OK now we have an album. This is it and we're done'… as we were mixing, I realized that we'd actually done what we set out do: to make this gigantic Foo Fighters record but with Greg Kurstin's sense of jazz and melody and arrangement, something that we'd never done before."
90's shoegaze act Medicine to reissue '2.0 Extraneous'
Today, the iconic 90's shoegaze / experimental-pop act Medicine announce the reissue of 2.0 Extraneous, out September 22nd on Drawing Room Records. The announcement includes a stream of single "Machine Inna Garden". 2.0 Extraneous provides the listener with a re-make/re-model re-construction of the highly fruitful collaboration between Laner and Lee. In this present, these tracks sound more relevant and contemporary than ever. It's refreshing, and you can really dance to it (mostly).
HERCULES & LOVE AFFAIR RELEASE NEW SINGLE "REJOICE" OFF FORTHCOMING ALBUM OMNION!
With forthcoming album Omnion garnering widespread critical acclaim and two singles playlisted at 6music, Hercules & Love Affair today reveal new single and disco stomper "Rejoice," premiered yesterday via Stereogum.
Scott Collins (Austin,TX) – Music Video – "The Upside"
he Music video was directed by Andrew Bennett (winner of The Austin Chronicle's Austin Music Awards Live Photographer of the Year 2017) and featuring Lexi Cardenas on Violin and Backing Vocals and cameo actors Lex Land (The Voice), Jonathan Fox (Jonathan Fox Band) and Lexi's fiancee/band mate Mo Paynter.
Propagandhi Premiere "Failed Imagineer" Video at Noisey
Today, Propagandhi premiered a new video for the song "Failed Imagineer" at Noisey. Due out September 29 on Epitaph, Victory Lap is Propagandhi's first full-length since 2012's Failed States.
DIMENSION SHARES NEW SINGLE 'BLACK CHURCH'
Dimension returns to the forefront this summer with his new single, 'Black Church'. As premiered by Annie Mac on her midweek BBC Radio 1 show, the anthemic cut follows on from his previous release 'Generator / Beg & Borrow', which scored his third 'Hottest Record' in a row with Annie Mac.
Black Lips share "Crystal Night" video
Atlanta flower punk pioneers Black Lips have released a video for album highlight "Crystal Night" from their Sean Lennon-produced Satan's Graffiti or God's Art?, released earlier this year via Vice Records. Front man Cole Alexander has called the song, and subsequent video, the band "showing love will always trump hate."
Havoc & Lawn and Anderblast unveil new single 'Genesi' on Steve Angello's SIZE Records
Italian duo Havoc & Lawn have teamed up with Anderblast to deliver high-tempo new track 'Genesi' on Steve Angello's SIZE Records.
'Genesi' has been doing the rounds as a highly popular ID across the festival circuit this summer, thanks to the track's vibrant beat, and irresistible progressive chords. Attracting the attention of Swedish dance heavyweight and SIZE label boss, Steve Angello, 'Genesi' is laced with a deep horn-based melody and rumbling breakdown, and looks set to destroy dancefloors worldwide upon release.
OUT OF NATIONS BLEND INFLUENCES FROM AROUND THE GLOBE ON THEIR UPCOMING SINGLES
Fueled by a global span of influences and inspiration, Out Of Nations is a band that looks to break down the preconceived limitations of music and geography. The six-piece band provides an eclectic mix of electronica, funk, pop, jazz, rock, and spins elements of traditional music from Latin and Arab countries. The band is based out of the artistically-surging Berlin, Germany. With no two members sharing a nationality, Out of Nations look to combine a wide range of creative influences with a forward-thinking touch. Their first single which is a fresh twist on Egyptian classic "Sellem Alay," briefly titled "Sellem" has already garnered thousands of plays and created a buzz across social media, with two more tracks debuting soon.
INHEAVEN Share "Stupid Things" On Consequence of Sound
Now counting down the days until their self-titled debut album is released on September 1st, INHEAVEN have already received an overwhelmingly positive reaction for the collection. Now the band present a final taster for the album by sharing the new track 'Stupid Things'.
Produced by Tom Dalgety (Royal Blood, Pixies), 'Stupid Things' captures INHEAVEN at their most anthemic and romantic. As co-vocalists James Taylor and Chloe Little share sweet vocal harmonies over the track's pounding rhythms, 'Stupid Things' takes you to a different place to the rest of the INHEAVEN songbook – a place where Brit attitude, boisterous grunge and Springsteen-esque Americana live in perfect harmony.
Inheaven share the cinematic Origins of their new song, "Stupid Things": Stream
SAM VANCE-LAW 'PRETTYBOY'
'Prettyboy' is the debut single from Sam Vance-Law, available today on Caroline International.
Produced by Konstantin Gropper (aka Get Well Soon), 'Prettyboy' is at its core a guitar-driven indie-up-tempo-stomper, though it changes its musical colouring multiple times, effortlessly moving from a string and piano primed introspection into a multi-voiced orchestral crescendo, before finally flowing into a smooth lightness which calls to mind The Smiths and their floating elegance.
The Pale White release new single 'Downer'
Speaking about the new single Adam explains, "Ever been chasing someone who loves to be chased? Downer is about cutting loose ends and throwing yourself into Newcastle nightlife."
'Downer' will also feature on 'The Pale White EP' out on September 29th which includes The Pale White's previous singles 'Reaction' and 'Turn It Around' as well as 'Let You Down'. This will be released digitally and on limited edition white coloured vinyl – available to pre order now.
Third Culture Kings premiere creepy new video for 'Sunshine For Sadie' on Brooklyn Vegan
"'The video is set on "Isla de las muñecas", Island of the Dolls, located just south of Mexico City, between the canals of Xochimico – a peculiar and macabre small island choked full of old dusty dolls hanging in trees and on walls. There are different legends told of how this all came about with the dolls, and the story I heard was that there was a priest who was struggling with his sanity who lived on the island, one day he found a doll on the ground and hung it on a tree…he immediately felt better and started to collect dolls and hanging them all over the island.. never the less a creepy place.". – Jan Johansen
MAVARA Release New Album 'Consciousness'
Iran's first premier progressive rock band MAVARA announced to release their new 4th album 'Consciousness' on September, 11th 2017. MAVARA have just released a lyric video for the track 'Time Makers', which can be viewed here.
INTRODUCING BAKER GRACE: "AM I TALKING TO YOU?"
Stepping out today with her debut single, 16 year old newcomer Baker Grace makes an immediate impression with "Am I Talking To You?" Showcasing gorgeous vocals and songwriting ability belying her tender years, the track features Baker's sparkling tone decorating a sparse arrangement. Speaking on the track, Baker Grace states:
"Music is more than just something I do for myself, it is important to me, because it has the power to connect with others—even when they don't realize it. My song, Am I Talking to You, is about a friend I lost because she started to care more about her reputation, drugs, and alcohol than our friendship. It's a situation I imagine many listening will have experienced on either side."
ALA.NI Premieres "Circle" Video at V Magazine
This summer, the British-born, Paris-based artist ALA.NI released her debut album You & I via Missing Piece Records.
Today, V Magazine premiered ALA.NI's video for "Circle," saying "You & I evokes elements from multiple eras: the beautifully blunt lyricism of Joni Mitchell, the warm and smoky tones of Billie Holliday, and a distinctive voice that's all her own."
BIONATOPS: Title Track To 'Voices'
With the Voices debut album from bizarre prog/tech metal act BIONATOPS set for September release through Nefarious Industries, the title track to this demented spectacle has been immortalized in society through a Metal Injection-hosted debut.
Voices sees BIONATOPS creator/instrumentalist Joseph Spiller (ex-System Divide, Caricature, The Binary Code, Too Late The Hero) joined by drummer Jeff Willet (ex-Black Crown Initiate) creating a boldly bizarre mutation of progressive, technical, and overall plainly odd metal.
Damian Marley Releases A Powerful Acapella Version Of Slave Mill Via The Fader Today!
The youngest son of Reggae legend Bob Marley, Damian "Jr. Gong" Marley garnered his own place in music history when he became the first ever Reggae artist to win a GRAMMY outside of the "Reggae" category, taking home an award for "Best Urban/Alternative" performance for his title single, "Welcome To Jamrock".
Nina Nesbitt Premieres Official Video For "The Moments I'm Missing"
Today, Nina Nesbitt reveals the video for her new single 'The Moments I'm Missing', which has amassed near to 1.7 million streams since its July release.
Described as "deeply personal but undeniably relatable" by NYLON Magazine, the video draws inspiration from the song's autobiographical lyrics, which paint a deeply personal portrait of Nina's journey from childhood to a music career to her first love, the video for "The Moments I'm Missing" is a subdued, intimate affair. Shot on film to reflect the track's nostalgia, the video incorporates family footage from Nina's childhood with present day shots of a pensive Nina contemplating her past.
Halsey X JDVBBS – 'Walls Could Talk (Remix)'
JDVBBS adds his own feelings on a duet of Halsey's "Walls Could Talk" from her latest album, hopeless fountain kingdom. Originally produced by Lido, JDVBBS strips the track and responds with raw emotion.
Violet Sands share dreamy new video for "Drive"
The music of Brooklyn-based Violet Sands is an ethereal soundtrack for a rite of passage, harnessing the alluring vocals of Deidre Muro (Deidre & the Dark, previously of Savoir Adore), the inventive production of David Perlick-Molinari (French Horn Rebellion) and the atmospheric guitar-scapes of Derek Muro (Love Like Deloreans, Mighty Five) to evoke the beauty and struggles of transitioning from one phase of life to another.
Luke Rathborne Directs Video For 'Don't Call Me Baby'
Last month, Luke Rathborne announced he signed with Ribbon Music and marked the occasion by sharing two new songs, 'Don't Call Me Baby' and 'I Wish I Was A Bird'. Today, the Brooklyn-by-way-of-Maine singer/songwriter is back with a self-directed video for the former, filmed in Brunswick, Maine and Havana, Cuba amongst friends and family.
Mister Heavenly shares new track
Mister Heavenly dabbled in love and affection on their first record, 2011's Out of Love (Sub Pop). This time, however, the band is in a scrappy mood as they embrace a tougher sound on their new album, Boxing the Moonlight.
"It seemed like it was a good idea to pivot from the subject matter of the first record," Thorburn says. "That was maybe a more emotional thing, and I think this record is much more physical."
Mister Heavenly reveal the Origins of their new song, "Hammer Drop": Stream
Bubba T's Debut Single "Drink All Day" Video Premieres
Perhaps the oldest new country artist in the business, Bubba T, 72, has released the lead single, "Drink All Day," from his upcoming EP, BUCKET LIST as part of his mission to bring back Honky Tonk music. The comical video for the "Margaritaville" inspired track premiered on The Country Network and Country Rebel.
CHOZEN OFFICIAL'S EPIC NEW VIDEO
Ricardo Marinoni (aka Chozen) lights up the summer with his anthemic new video, 'Name and Face.' Chozen was inspired to make music after watching his cousin Neutrino PKA begin his musical career on pirate radio and release songs independently on white label as part of DJ and MC duo 'Oxide and Neutrino,' then achieve enormous success with the No1 single 'Bound 4 Da Reload (Casualty).' His cousin's journey motivated Chozen to follow his path and make quality music rather than following different, negative paths which surrounded him at the time.
ROD STEWART JOINS REPUBLIC RECORDS
Kicking off a newly minted partnership with Republic Records, Sir Rod Stewart, one of the best-selling artists of all-time and a two-time Rock and Roll Hall of Fame Inductee, will join forces with multi-platinum selling group DNCE for the release of a strikingly re-imagined version of one of the most iconic dance tracks of all time, Stewart's "Da Ya Think I'm Sexy." Stewart and DNCE will serve up "Sexy" for a new generation on Friday, August 25, 2017.
Elrae THE RAEMAN drops colossal new single "Sexy T-REXXX"
Sexy T-REXXX", the new single by Elrae THE RAEMAN, is a funny, lyrical hip hop infused tune and also the debut release from the forthcoming N.R.G. E.P. Guided by futuristic beats, a sharp vocal delivery style and a healthy sense of humour, "Sexy T-REXXX" is a larger than life single from a talented artist who has been working hard to define his creative legacy and unique artistic persona.
Dillon Announces New Album "Kind" Out November 10th
Dominique Dillon de Byington, aka Dillon, was 19 when she started releasing her first songs. In 2011 she released her debut album "This Silence Kills", a record created from years of songwriting and landing her critical acclaim for her 'chason pop' and 'sensual electronics', being vocally compared to Feist, Bjork and Joanna Newsom. For her second record, "The Unknown", the Brazilian-born but Berlin resident suffered from writer's block, which she was only able to outwrite through an intense act of self-discipline. Thematically, "The Unknown" is the continuation of Dillon's debut, yet their writing and production processes could not have had less in common, and the record featured more abstract lyrics while placing focus on creating a more minimalistic electronic landscape for her voice and her delicate piano-playing to unfold it.
DASH RADIO & ICE CUBE'S 'BIG3' LAUNCH BIG3 RADIO
DASH Radio, the leading all-original network for the digital world, has partnered with Ice Cube & Jeff Kwatinetz's 3-on-3 basketball league, BIG3, for an exclusive live pop up radio station. Broadcasting this week leading up to the league's finale in Las Vegas on August 26, BIG3 RADIO will feature live broadcasts including the weekly media conference with Ice Cube, as well as player interviews, highlights, and the BIG3 Show with Oliver Maroney.
The Rigs Debut New single "Fall or Fly"
Born out of the desire to create, TJ Stafford and Caitlin Parrott began collaborating in 2014. Both prolific songwriters on their own, their unique synth-pop meets gritty alternative rock sound immediately began gaining attention. Their tracks have been featured on major television shows like HBO's True Blood, AMC's The Walking Dead, NBC's Parenthood, FreeForms Pretty Little Liars and many more. The mix of emotive vocals, harrowing melodies and unexpected instrumentation create music that has captivated audiences and critics alike.
TRIPPY TURTLE RELEASES 'THE TRIPPY EP'
Mysterious Jersey Club producer Trippy Turtle has returned from an almost 4 year hiatus to release his new project The Trippy EP today on his own label Fofadi Records. The five song EP hosts a diverse cast of characters with features from wavy hip-hop spirits Lil B, who just released his based Black Ken mixtape, and Soulja Boy as well as Fofadi label-mates Disco Duck and Cha-Cha Chimp. The colorful blend of genres from rap, to B-more Club, Jersey Club, R&B and pop combine to form the eclectic palette of high-powered feel good dance floor burners the pixelated turtle has built his name for in the scene.
FANTASTIC NEGRITO Addresses Current Events in New Tracks
When FANTASTIC NEGRITO released his Grammy award-winning album The Last Days of Oakland in 2016, it received critical acclaim for its honest look at racism, gun violence, wage slavery, and other challenges facing our country. That continues with the re-release of the album on September 1, 2017 via Cooking Vinyl, which features two new tracks, "Push Back" and "The Shadows", which anticipated the events of today.
CMT premieres Christian Lopez's new video, "Don't Wanna Say Goodnight"
Today, CMT will broadcast the world premiere of singer-songwriter Christian Lopez's newest video, "Don't Wanna Say Goodnight". The song is from Lopez's sophomore album, Red Arrow, which will be released on September 22nd via Blaster Records.
Felix Hagan & The Family announce debut album 'Attention Seeker'
Theatrical punks Felix Hagan & The Family have today announced the release of their debut album Attention Seeker, due for release on November 20th. To mark the announcement, the band have released the brand new single 'Hey I Want You'.
The new song is a huge celebration of extravagant rock 'n' roll and plays as if Queen starred in The Rocky Horror Picture Show. Regarding the single Felix says, "This is a noisy hymn to the people we love, a fast-paced, growling, glittery beast to brighten your eyes and grab you by the throat. Take a hold of that person you adore, and let's dance."