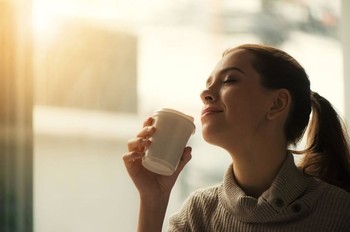 The only thing better than a hot cup of coffee is a great song playing at the same time. Whether you're a fan of soft, romantic ballads or fast-paced pop, here are just a few musical samples that will pair nicely with your morning cup of 11th Street Coffee joe.
"Ophelia" by the Lumineers
If you spend a lot of time in cafes and coffee shops, you've probably already heard "Ophelia." It's the kind of sweet, undemanding indie number that blends smoothly into the soundtrack of your life, so it's perfect for a little background noise as you brush your teeth and model your clothes in front of the mirror.
"Five Years Time" by Noah and the Whale
With a fun, toe-tapping beat, this song is perfect for sipping your coffee with sunlight streaming through your kitchen window and big things planned for the day. It's thoroughly cheerful, and it will put you in a good mood before you head off and officially start your morning. There's even whistling in the chorus.
"One Cup of Coffee" by Bob Marley
Part pop, part reggae, "One Cup of Coffee" will serve as an upbeat backdrop to your morning commute. It was one of Bob Marley's earliest songs, and it sounds exactly like something from 1965 with its simple beat and catchy lyrics. The odds are very good that you'll find yourself singing along with one hand on the steering wheel and the other gesturing the high notes with your thermos.
"Locked Out of Heaven" by Bruno Mars
With a tempo that tops 145 beats per minute (BPM), this is a song that will work in tandem with your caffeine rush to get you nice and energized for the day ahead. It's scientifically proven that fast-paced music can have an actual, tangible impact on things like heart rate, and "Locked Out of Heaven" is the perfect way to test this phenomenon for yourself.
"Tom's Diner" by Suzanne Vegas
You might not recognize this artist, but you've definitely heard this song. Used in countless movies, commercials and television shows, it's the quintessential "singleton walking down a busy city street" theme. The lyrics are about sitting in diners and catching trains, but honestly, no one remembers them. It's the iconic beat that will have you singing along.
These are just five songs to enjoy with your next cup of coffee. They'll go with all kinds of lattes, mochas and cappuccinos, so don't worry. You'll be able to jam no matter what your coffee order looks like.