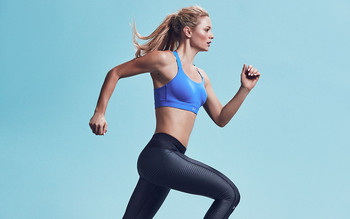 Are you (or a loved one) recovering from a traumatic brain injury? With the best diagnosis, appropriate referral and caregiver education, your recovery process will be easier and faster. As a matter of fact, you will be up and ready to return to your normal activities in no time at all.
Therefore, if you are sporty person, you can rest assured that your doctor will be giving you the green card to go back to sports after a full recovery. But because concussions are as a result of trauma in the head and brain, it is not wise for you to resume your normal activities at once. Read on for some concussion return to play advice.
According to healthcare providers who have dealt with concussion patients, children and adults who participate in sports should be monitored until they are fully recovered to avoid the chances of a re-injury once they go back to playing.
Must-do Steps before Return to Play
1. Participate in light aerobic activities – The first goal towards return to play progression is to keep the athlete's heart rate stable and strong. Therefore, your caregiver will recommend exercises like biking for at least 10 minutes to ensure that your heart rate increases.
2. Switch to moderate physical activities –Since a concussion affects the head and reduces both head and body function, it is your caregiver's goal to ensure that your head and body function normalize. Activities like jogging, walking, moderate stationery biking, and moderate weightlifting are actually perfect for your body and head function to return to normal.
3. Now take part in heavier physical activities – This will call in for something closer to your typical routine. Your doctor or healthcare provider will recommend more intense activities including but not limited to running, high-intensity biking and more intense weightlifting.
4. Last but not least, practice in full force – At this stage, you will be ready to return back to your sporty self. Therefore, your doctor will encourage you to start full contact practice and if possible return to competition.
Experts nevertheless caution thatthese steps should be done under the supervision of a professional healthcare provider. Even with 90% of concussions said to heal in a matter of days, doctors do advise that no child or adult should be allowed to return to play unless the doctor gives the go-ahead.
How Long Does the Return to Play Process Take?
As we all know, brain injuries differ from one individual to another. Therefore, the above steps do not have a specific time frame but rather depend on how well the patient is responding to the exercises.While doing these 4 steps, you must monitor your symptoms at all times. If they seem to be getting worse, go to rest immediately and wait until the symptoms have subsided. This basically means that your brain is not fully healed and you might need some more time.
BIO
Carter Thorne is a licensed psychotherapist. He has over 15 years of experience in that field. He is also a passionate health and fitness blogger. For more concussion return to play advice, visit his blog.