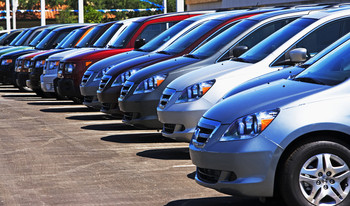 There are many reasons why you can opt for a used car. In the current economic times, buying a new car might be out of the question depending on your finances. If you are buying your teenager a car, a used one is a more preferable option because it comes with fewer risks.
Whatever the motivation behind going for a used car, there are some things to consider for you to make the best purchase. You need to buy a car that gives you value for money and one that will not end up draining your finances through regular repairs. What's more, a good car should be safe to drive.
With these factors in mind, consider the following when comparing different used cars:
1.Assess Your Needs
Most people are excited when going to market for a car and that is understandable. Of course owning a car feels good but if you want to get the best out of your ride, take time to consider how you will be using it. Is it a family car, a commuting car or a business car?
How far will you be driving every day or do you expect to drive only occasionally? All these factors help you to find a car that perfectly suits your driving needs. You should also look at your budget to limit your search.
2.Take Time to Research
The internet has made things easier for the consumer. When looking for a used car, this should be the first place to visit in order to find out about the best and worst pre-owned cars. Compare the price and specification of the 
used cars in lebanon pa
 to find out the best that suit your needs.
Among the worst pre-owned cars you should avoid include the Ford Explorer, Audi Q5, Jeep Wrangler, BMW X5, Ford Fiesta, Dodge RAM 1500, VW Jetta, and Cadillac Escalade among others.
Some of the best used car models to checkout include the 2013 Honda Accord and Honda Fit, Toyota Camry and Avalon, Mazda MX-5 Miata, Subaru Forester , Toyota Corolla, Matrix and Prius, Toyota Tundra and Honda Ridgeline and MOST Lexus models.
3.Condition of the Vehicle
This is where much of the work needs to be done. Assuming you have limited your choice based on price and model, it becomes easier to assess the cars in the categories you want. It is advisable to have a trusted mechanic with you when you evaluate the condition of the car. To assess the condition of the car, consider the following:
• Physical condition of the car – Check for any accident damage or weather damage on the surface of the car. This assessment should include interior and exterior surfaces, the engine and the chassis. Check if the color has been changed too as this is a sign of accident damage.
• Safety condition – Check tire conditions, latest nissan qashqai spare wheels, condition of airbags, windscreen wipers, seatbelts, lights, jack and other safety equipment.
• Engine condition – This will involve a test drive but overall, check for abnormal noises, oil warning sign, oil leak signs, clutch operation, mileage and service schedule.
• Documentation – Check the VIN and VIN plate, vehicle registration history, current MOT, window sticker, and all other documents necessary.
It takes proper research and caution to buy a good used car. Take your time, get a qualified mechanic and only buy from a reputable dealer.