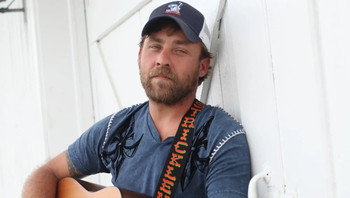 Orlando Stricklen is ready to bring back some good old country music to the modern day! So let thee ears and eyes forsee it! Orlando went on a hiatus due to his son being born, hence spending some time with the family, then he would be re-introduced to the music buzz once more, releasing some new works, including two singles "Looking For A Dad" and "Cold Dead Hands" with an EP to follow suit. Thus, Orlando Stricklen himself took some time since his return, to discuss his progress of the new EP, these singles, and what more we can expect to see from him.
NP: Can you give us a brief summary as to why you took a hiatus from music? What is it like being back from hiatus, do you regret coming back? What do you hope to achieve this time around as opposed to the first time around?
I had a little boy and took some time off. I don't regret coming back. My goals for my music is to connect to people and I know my music will do it.
NP: You went on to release not one, but two new songs turned singles, "Looking For A Dad", and "Cold Dead Hands". Why were these songs made as singles in the first place?
I wasn't ready to release the album but I wanted to get those songs out there. The album will be called "Working Man Working On A Livn" November 8th.
NP: Besides these singles, two videos will be accompanying them, what can you disclose about said videos for these singles?
Looking For A Dad will be a tear jerker.
Cold Dead Hands is borderline controversial.
NP: Will these two singles be included on the new EP out this fall?
Yes.
NP: Where are you in the process of the EP?
Halfway done.
NP: Have you decided on the EP's artwork and title?
Title yes artwork no.
NP: Which producer did you end up with when in the studio?
Trinidad Sanchez.
NP: When can we expect to see this EP's release?
November 8th 2017!
NP: Will you have any more singles to be had off it or just these two tracks for now?
"Working Man Working For A Livin" will be made into a single as well.
NP: Why are you ready to bring "good old country music" to the modern ears and eyes of today?
It's vastly going extinct.
By: Natalie Perez