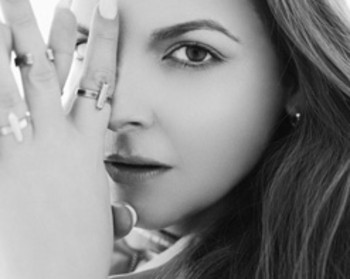 When it comes to creating authentic and sensual alternative pop music, Adaline does it best. Her hook-infused compositions and moody romantic lyrics will draw you right into her dark melodramatic world. Coming from the booming film city of Toronto, Canada, this alt-pop artist is a master of weaving cinematic elements into her art. The video for her single "Nostalgia" is no exception; starring Grey's Anatomy's Giacomo Gianniotti, it's a provokingly sensual performance choreographed into a beautifully shot film.
http://www.adalinemusic.com/
With influences from artists like Florence and the Machine, Sigur Ros, London Grammar, and Judy Garland, it's clear that Adaline's dedication is to make her music both emotionally stimulating and cinematically captivating. Her previous album Modern Romantics was nominated for "Pop Album of the Year" at the Western Canadian Music Awards. She was also recently featured in Cineplex's 2015 short film "Lily and the Snowman" with a cover of Genesis' "Follow You Follow Me" which was featured in the Top 50 Billboard Canada chart, showcasing her composing abilities for the big screen. Her next success is her new video for her hit single "Nostalgia," from her critically acclaimed album Aquatic.
We all feel nostalgic for that feeling of young, innocent love, and Adaline perfectly evokes that feeling in her video for "Nostalgia." Giacomo Gianniotti and Kimberly Laferriere play two lovers alongside a younger version of themselves, embodying the first feelings of young love. The two versions of the couple dance together in a school gymnasium decorated for prom. While Kim and Giacomo become more and more intimate, they begin to grow more distant, walking away from each other in the end, unable to retain the same feeling of love they had when they were younger. Sexy, alluring, and reflective, this melodrama truly showcases Adaline's talents in songwriting and composing compelling, thought provoking music.