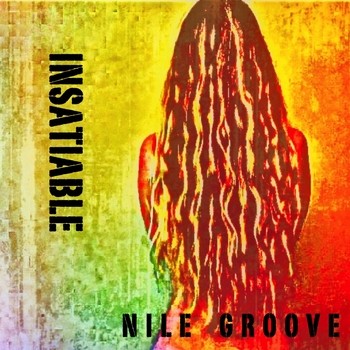 THIRTY SECONDS TO MARS – NEW SINGLE "WALK ON WATER" – AUGUST 22
After months of speculation about new music, multi-platinum selling band Thirty Seconds to Mars has announced their first single "Walk On Water" from their forthcoming fifth studio album will be released August 22, 2017. The song will have its television debut on the MTV Video Music Awards on August 27th.
SAM ROCHFORD EMBRACES GEEK CULTURE WITH "CRYSTAL KINGDOM" VIDEO
Nashville-based americana singer-songwriter Sam Rochford is best known for her laid-back and introspective hit, "So Easy." The song catapulted the 25-year-old Connecticut native onto the national charts, reaching the IndieWorld Country Record Report Top 40 and the Independent Music Network's Top 15. The former WSM radio on-air personality is still riding high with her debut single, appearing on dozens of talk shows to promote the release.
GRIZZLY BEAR RELEASES NEW VIDEO FOR "MOURNING SOUND"
Grizzly Bear has released a new video for their song "Mourning Sound," the lead single from their forthcoming album PAINTED RUINS, out this Friday, 8/18 via RCA Records. Directed by Beatrice Pegard and filmed in Paris, the video features Clémence Poésy (Harry Potter, In Bruges, 127 Hours) and is a playful, pastel-drenched commentary on women's liberation.
Danny Howard Releases EP 'Extra Trippy'
After bursting onto our airwaves via a Radio One competition 5 years ago, through determination, hard work and raw talent, Danny has gone on to build a massively successful career in dance music in a very short space of time.
His weekly Radio One show now attracts over 1m listeners every Saturday and his label 'Nothing Else Matters' has played host to some of this years biggest anthems. Take into consideration a grueling DJ schedule, a recent release on Shadowchild's mighty Food imprint and now this monstrous EP on Toolroom, it is fair to say that Danny is putting in the hours and deservedly reaping the rewards!
MIRANDA LAMBERT'S AWARD-WINNING SONG"VICE"REACHES PLATINUM
Vanner Records/RCA Records Nashville GRAMMY Award-winner Miranda Lambert's critically acclaimed and award winning song "Vice" is now certified PLATINUM by the RIAA.
The newly PLATINUM song, "Vice," that received GRAMMY and ACM nods for Best Country Solo Performance and Best Country Song as well as SINGLE OF THE YEAR, SONG OF THE YEAR (artist and songwriter), and VIDEO OF THE YEAR respectively was co-written by Lambert along with fellow GRAMMY Award-winning songwriters Shane McAnally and Josh Osborne.
Daniella Mason Gets Real with 'Nasty Gal'
"From our Instagrams to our interactions with friends, we're so accustomed to editing our lives that we often forget what it feels like to just be real with someone," Nasty Gal's Sophie Pawlowski wrote on Friday. "My reminder came in the form of a recent conversation I had with Daniella Mason, the Nashville-based alt pop artist who's forging her own path by being herself and putting in serious work while she's at it. Like managing her own record label, designing the cover art for her upcoming album and new single, and making the video for it all by herself. Aside from her insane work ethic though, it's her unabashed honesty that really struck me."
HUNDRED WATERS NEW SONG/VIDEO "FINGERS"
LA-based trio Hundred Waters – comprised of vocalist/songwriter Nicole Miglis, producer Trayer Tryon and drummer Zach Tetreault – have just shared a new music video for "Fingers," the third single from their long awaited new full length, Communicating (out September 14 via OWSLA). The hushed tones and raw emotionality of the song catches a fitting visual treatment from director Allie Avital in which the vulnerability of Miglis's lyrics metaphorically manifests as a small army of over 12,000 live insects that crawl around and on top of her. The video follows the recently released single "Blanket Me," which earned a coveted Best New Track designation from Pitchfork. Taken together the songs' reserved and masterful executions illustrate the leap in composition, performance, and confidence the band has undergone in the three years since 2014's critically lauded The Moon Rang Like a Bell.
GRAMMY WINNER MELISSA MANCHESTER SHARES NEW SINGLE, "AIN'T THAT A KICK IN THE HEAD"
Today, Melissa Manchester gave fans a taste of her forthcoming album, The Fellas, sharing the album opener and first single, "Ain't That A Kick In The Head," via her social media channels. Her rambunctious, horn-filled version of the song swings exuberantly from the rafters. "Ain't That A Kick In The Head" goes to radio on August 28, but fans can hear it now on YouTube and SoundCloud.
Qasim Naqvi (Dawn of Midi) announces new album "Film" out September 29
Qasim Naqvi, composer and drummer of Dawn of Midi, announces his new album Film which will be out on September 29. It will be a self-release and available as a digital release only. It is published by Erased Tapes Music.
Carmen Villain shares "Borders" featuring Jenny Hval
In anticipation of releasing her sophomore full-length album, Infinite Avenue, due out September 8th on Smalltown Supersound, Carmen Villain shares new single, "Borders." The track features taboo-busting fellow Norwegian artist Jenny Hval, who contributes lyrics and vocals.
VICE x JON BELLION x KYLE – "OBSESSION (25/7)" OUT NOW
Vice and Jon Bellion have teamed up with chart-topping California rapper KYLE for a summer-ready rework of "Obsession (25/7)" (out today via APG / Atlantic Records). With the original featured as the music behind Snapchat's global spring break filter and being praised as "such a bop" by Perez Hilton, this new take weaves the "iSpy" rapper's flow with Bellion's crisp falsetto. The track boasts more than 60 million global streams and will be impacting Top 40 radio in September, with early spins already on over 35 stations across the country.
Abraham King Shares New Single "Spit"
Brooklyn's Abraham King — which started as the solo project of lead singer Adam Eisler before growing into a four-piece band — has shared its new single, "Spit." It's a melancholic track that tackles themes of hypochondria and aging, but doubles as a catchy indie-rock tune: opening with a lone guitar riff and moody vocals, a fuzzy bass line and driving percussion kick in to keep things moving along (just as Eisler sings "the whole world's gone wrong.") You can stream the track on Soundcloud and read more about Abraham King via BTRtoday.
Laucan Shares Video For "Wait For The Impact"
With his debut album of cinematic folk FramesPerSecond released last month on Sunday Best, Laucan is pleased to unveil the new video for his track "Wait For The Impact" directed by James Heaphy.
RAP PHENOM TOKEN DROPS NEW VISUAL "DIRTY FLESH"
Hip Hop's most undeniable rising star, Token, drops a new visual today for his "Dirty Flesh" track. Token, who's known for spitting bars on top of bars, doesn't disappoint with the gritty track and video that follows suit. Token conceptualized the treatment and co-directed "Dirty Flesh" along with director Ben Proulx.
THE SCORE STRIPPED ACOUSTIC EP AVAILABLE NOW
Stripped EP includes acoustic versions of the band's most buzzworthy hits from their previous Unstoppable EP and Myths & Legends EP. The band also prepare to hit the road this Fall with a string of dates supporting Blue October, and announce today a west coast headline tour stopping in Phoenix, San Diego, San Francisco, and Anahiem.
Aqueous Release Studio Cut, "Weight of the Word"
Aqueous — the "unique, groove-oriented progressive rock" (Live For Live Music) group hailing from Buffalo, NY — announced their latest studio single, "Weight of the Word," out today. This is the band's first studio release since 2014's critically acclaimed effort, Cycles, and a song that has yet to appear in the band's live rotation.
The Dodos Premiere "Mirror Fake" via Line of Best Fit for Anti-Islamophobia Project
Philia: Artists Rise Against Islamophobia is a music and arts collaboration project designed to bring awareness to the growing problem of Islamophobia. According to the Department of Justice, incidents of bullying, discrimination and hate crimes towards American Muslims and those perceived to be Muslim have dramatically increased over the past year.
WIZ KHALIFA RELEASES VIDEO FOR "SOMETHING NEW (FT. TY DOLLA $IGN"
Wiz Khalifa released the video for his new single "Something New (ft. Ty Dolla $ign)" today.
Shawn Mendes Scores Second #1 at Pop Radio with "There's Nothing Holdin' Me Back"
This week Shawn Mendes has achieved his second #1 single with Double-Platinum "There's Nothing Holdin' Me Back" topping the pop radio chart and Billboard's Pop Songs chart. Shawn joins a select group as one of only 5 acts to score multiple #1s on the Pop Songs chart before the age of 20, and as only the second male to do so. "There's Nothing Holdin' Me Back," released on Island Records, has been declared by V Magazine as "one of his most upbeat yet, with a snappy drumline, acoustic tropical-esque breakdowns, and a chorus bound to get stuck in your head." The single is currently Top 5 at Hot AC radio and has amassed over 500 million streams, with its video garnering over 115 million views.
Prince Fox Returns to Dim Mak with "Space" Featuring Quinn XCII
Versatile LA producer Prince Fox and vocalist Quinn XCII team up for "Space," an exploration into realms of future pop, premiered on Billboard. Juxtaposing the song's lighthearted melody, Quinn XCII tells a story of heartbreak, using his falsetto to full effect on the infectious chorus.
Judy Dyble (Fairport Convention) and Andy Lewis Share "Night of a Thousand Hours" Video
Following their introduction, Judy Dyble – erstwhile vocalist with Fairport Convention and Andy Lewis – sometime member of Paul Weller's band have drawn from their own personal insight to create a wonderful collection of songs that have been drawn from a wealth of experiences.
AT THE DRIVE IN: NEW VIDEO FOR "CALL BROKEN ARROW" NOW LIVE
Directed by Rob Shaw, "Call Broken Arrow" acts as the prequel to the video for "Hostage Stamps," as it unfolds a story of previously seen prisoner and faceless captors—with an eerie appearance by mechanized spiders. Using the same intricate mix of digital and stop-motion animation, the video for "Call Broken Arrow" gives viewers a closer look behind the man's reason for imprisonment, as Rob Shaw explains:
"In 'Hostage Stamps,' we have a prisoner being tortured and monitored by some sort of authoritarian organization. The guys wanted to show why he was imprisoned, as well as cast doubt over his innocence. It's funny how in stories, especially film stories, you tend to sympathize with whoever you spend time with. When you watch someone being mistreated, the assumption is that person is the victim. 'Call Broken Arrow' is in part about illustrating the prisoner's culpability, but even that is in doubt as we see the Watcher character who follows him around slipping something in his drink at the end."
MOLLY KATE KESTNER ANNOUNCES FALL TOUR SUPPORTING PHOEBE RYAN + NEW TRACK "COMPROMISE"
APG/Atlantic singer-songwriter Molly Kate Kestner today announced a fall tour supporting Phoebe Ryan. Kicking off on Halloween in Philadelphia, PA, the tour sees Kestner and Ryan making stops at notable venues coast-to-coast, from Brooklyn's Music Hall of Williamsburg to Los Angeles' Echoplex.
Carl Thornton prepares to light up the dancefloor with his summer anthem 'Let's Go Crazy'
Carl Thornton will bring joy to dancefloors around the world with his jubilant new single, 'Let's Go Crazy.' Having already displayed his vocal talents in fantastic, soulful RnB records such as 'I Remember' Carl chose funkier vibes as the inspiration for his latest hit. As soon as 'Let's Go Crazy' is played anywhere, your feet will start moving to Carl's groove. No other track sounds like one of Carl's songs. His truly unique sound will captivate and delight your eardrums.
Studies at The American Academy of Dramatic Arts and The Broadway Dance Center, left Carl well trained in owning the spotlight, a skill he transferred to his music, which owns the dancefloor. Not content with selling out venues across America, Carl has toured across Europe, China, Hong Kong and Dubai. A series of notable blogs have already covered his music as the scale of his talent dawns on the wider music community.
Riot Ten Unleashes "Rail Breaker (feat. Rico Act)"
Riot Ten teams up with rapper Rico Act to deliver a vicious call to arms on the head-banging "Rail Breaker," premiered on YourEDM. Showcasing Riot Ten's advanced sound design, the production ebbs and flows with ominous build-ups and monstrous drops, saturated in fierce dubstep growls. With this single breaking into the festival sets of Excision, SLANDER and Datsik prior to its release, Riot Ten's ferocious sound is unstoppable.
Song: Cadence Weapon – "Don't Talk To Me"
Cadence Weapon is here to work. After years of leading the rap avant-garde, the Edmonton, Canada native is more self-assured than ever, making moves in his own lane with no endorsements or sponsorships. Earlier this year, Cadence Weapon ended his long hiatus from recording music by teaming up with Kaytranada for "My Crew (Wooo)," a haunting, heart-pounding track that served as Cadence's tribute to the arty Montreal underground. In his new loose single, "Don't Talk To Me," Cadence Weapon links with producer FrancisGotHeat (Roy Woods, Bryson Tiller, Drake) for a mellow yet refined sound, detailing his renewed focus and demanding the people who aren't adding value to stay away.