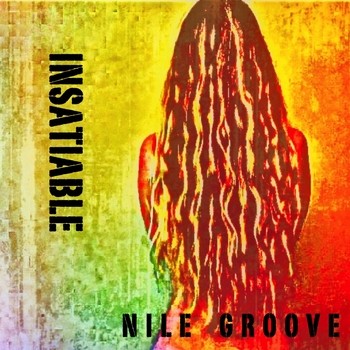 MAYHEM To Return To North America This Fall On Headlining Tour
MAYHEM will return to North America this fall on a month-long journey set to commence on November 1st and run through December 2nd. Support will be provided by Immolation and Black Anvil, the latter of which appeared with the band on their last stateside expedition. The Norwegian black metal icons have been commemorating the release of their 1994 landmark De Mysteriis Dom Sathanas full-length with a worldwide live takeover performing the monumental record in its entirety. Stateside fans who missed the spectacle the first time around get one last chance this November on the Purgatorium Americæ Septentrionalis- Pars Duorum tour.
No Small Children Releases New Single "I Don't Believe What You Say"
No Small Children releases their new single "I Don't Believe What You Say." Fans will have the opportunity to see No Small Children's Lisa Pimentel (guitar and vocals), Joanie Pimentel (bass and vocals), and Nicola Berlinsky (drums) on tour performing live with their captivating music including with their new single "I Don't Believe What You Say."
HotNewHipHop premieres Runway Richy music video 'I'll Be There'
Atlanta rapper Runway Richy partners with HotNewHipHop to release the brand new music video for his stand-out track "I'll be There" from China Cafeteria 2.5 releasing August 25. Beatmonster Marc produced what turned out to be one of Runway Richy's most touching and personal songs from the mixtape honoring two close friends lost too soon. Directed by Chase "DJ Southanbred" Walker, Runway Richy guides the young hustlers, advising them to put aside petty beefs and instead be there for their friends.
TRASH Release Self-Titled EP
Chesterfield indie upstarts TRASH have today released their eagerly anticipated self-titled EP via Clue Records. Specialising in summer jams of the highest calibre, their latest collection of indie pop staples has already attracted widespread praise from the likes of DIY, The Line Of Best Fit and Wonderland, as well as BBC Radio 1's Huw Stephens & Phil Taggart and 6 Music's Steve Lamacq.
CONS (former Coma Prevail) Release Brand New EP
The five-piece hardcore rock outfit, CONS, from Tucson, AZ, signed to Revival Recordings, consist of Josh Fererra (vocals), Jeremy Talley (guitar), Matt Barios (guitar, vocals), Steven Hathaway (bass), and Stephen Majalca (drums). The band creates a sound that blends the intensity of punk, technicality of metal, and hauntingly beautiful dynamic of post hardcore seamlessly into one. Formerly known as Coma Prevail, the band was assembled by Talley (ex-The Bled) in 2013 and introduced fans to an impressive lineup including ex-Scary Kids Scaring Kids vocalist, Tyson Stevens. However, after Stevens' tragic passing, the band decided it was only right to close a chapter of their lives and respect the music Stevens had helped create by retiring the name Coma Prevail. With an updated lineup, change in vocal style, and a fresh wave of creative energy, the band opened the new chapter of their musical careers under the moniker, CONS.
NOAH GUNDERSEN Brings Out "Bad Desire" On Entertainment Weekly
NOAH GUNDERSEN continues to build anticipation for his third studio LP White Noise with the premiere of his new track "Bad Desire," streaming now on Entertainment Weekly. "Bad Desire" is the newest song from White Noise, following last week's music video premiere of "The Sound" on Earmilk.
WIZ KHALIFA GIVES FANS "SOMETHING NEW"
Taylor Gang/Atlantic recording artist Wiz Khalifa has released his massively anticipated new single. "Something New (Feat. Ty Dolla $ign)" arrives today at all digital music retailers and streaming services. The track is the first single off his upcoming album to be released this fall.
"Something New (feat. Ty Dolla $ign)" marks Wiz Khalifa's first major release since 2014's "Blacc Hollywood." The single heralds the superstar rapper's eagerly awaited new album, due to arrive everywhere this fall. The new track comes off the heels of his RIAA 8X PLATINUM hit "See you Again (ft. Charlie Puth)" achieving an impressive milestone of becoming the most watched video of all time with more than 3 BILLION views on YouTube.
Solano Releases Highly Anticipated New Single 'Sweet Lies'
With successes under his belt like "Lately" and "Trouble," which was nominated as 2016's BPM Breaker, and amassed over 1 million streams across all digital platforms, Colombian-born LA-based producer/DJ SOLANO has emerged from the studio with another beautiful new single. Featuring the iconic voice of singer and songwriter Sam Gray, "Sweet Lies" shows a deeper side to SOLANO, one that latches on to our inner hopes and fears and pulls at our heartstrings. A tale of reckless abandon and self-destructive habits, "Sweet Lies" speaks to our secret desires to live wildly, freely, and in the moment regardless of the consequences. Fall in love with the single and watch the stunning official video, shot across Miami.
RICH HOMIE QUAN RELEASES NEW VIDEO FOR "GAMBLE"
Quan made his debut in 2012 with the release of his I Go In On Every Song project. He exploded the following year with the release of the mixtape Still Going In Reloaded, his Gold-certified "Type Of Way" single and an appearance on YG's triple Platinum "My Hitta" track. His 2015 single, "Flex (Ooh, Ooh, Ooh)," has been certified double Platinum and the accompanying video has more than 100 million YouTube views. Quan is currently at work on his full-length debut album with Motown Records.
MARSHMELLO RELEASES "SILENCE" FEAT. KHALID TODAY
Today, dance music superstar, Marshmello releases a brand-new track entitled "Silence" featuring critically-acclaimed 19-year-old singer-songwriter, Khalid via Joytime Collective/RCA Records. "Silence" feat. Khalid is available now on all digital retail providers.
ONR. RELEASES NEW SINGLE "JERICHO" TODAY
The ominous guitar delay, eighties-style keys, pensive lyricism, and soulful vocals of "Jericho" is the first offering from ONR. He has an echo-y croon and towering melodies, while a six-string screeches. Appropriately, the War Games-style old school monitor readout on the official lyric video opens up his world.
BOSCO'S 'b.' PROJECT OUT TODAY VIA FOOL'S GOLD
Atlanta-bred singer/songwriter BOSCO has released her new project 'b'. today via Fool's Gold. A collection of diary-like tracks that blend r&b and indie, the project has garnered tremendous early support from Beats 1's Zane Lowe and Ebro, along with high praise from NPR, VOGUE, PAPER, NYLON, JEZEBEL, WOMEN'S WEAR DAILY and many more. It features collaborations with Niia, St. Beauty, Anna Wise and production by Sammy Bananas, and long-time Atlanta friends and collaborators, Haunted (Washed Out, Toro y Moi, The Pheels), REO (Beyonce, Bruno Mars, Lil Wayne) and NEVR (Meek Mill).
Skinny Living release VI EP August 11th on RCA Records
?6? EP is the latest release from Wakefield-based four-piece Skinny Living. The EP follows the release of the track ?Why?, which is the lead song here. It?s backed up by live versions of ?Breathe? and ?If Love?s Enough? plus the remarkable ?Let Me In?. Their brand of gorgeous acoustic soul music backs up singer Ryan Johnston?s deep and heartfelt lyrics that provide a heavy dose of wisdom that belies their years.
ROYCE LOVETT PREMIERES NEW VIDEO "RUNNIN'" VIA SFPL
"Everyone is running from something (i.e. drama, stress, pressure) and everyone is running toward something (i.e., goals, success, health, wealth, fulfillment). This song is all about the tension in between," states Lovett.
Wolf Alice release music video for "Don't Delete The Kisses"
Today, London-based rock band, Wolf Alice release the music video for their new single "Don't Delete The Kisses", which was directed by Sophie Muller. "Don't Delete The Kisses" will be included on their upcoming sophomore album entitled Visions Of A Life, which is set for release September 29th, 2017 via Dirty Hit/RCA Records and is available for pre-order now. "Don't Delete The Kisses" and previously released track "Yuk Foo" will be available as instant-grat upon album pre-order.
Together Pangea Shares New Music Video for "Money On It"
LA rock quartet Together Pangea have shared a new music video for track "Money On It", off their forthcoming new album Bulls and Roosters, due out August 25th via Nettwerk. Directed by FIDLAR bassist Brandon Schwartzel, the music video can be seen HERE. Consequence of Sound premiered the song last month, praising, "The rich vibes mixed with scratchy vocals show more of the continued evolution the band has been undergoing."
Satellite Mode Share 'Wild Excuses' EP via The 405
Today, New York City-based, indie pop/rock duo Satellite Mode share their debut EP, Wild Excuses, on all DSPs. Yesterday, The 405 exclusively streamed the EP in advance of today's official release, calling it "a tremendously fluid little record, one that seamlessly blends convention and innovation." Half the EP tracks, including "Wild Excuses," were mastered by Grammy award winning mastering engineer Joe LaPorta (David Bowie, Bjork, Beach House, Vampire Weekend) at Sterling Sound.
Singer-Songwriter Liz Huett Releases Debut Single, "STFU & Hold Me"
"It's about getting to that point in a relationship where you're sick of going around and around talking about the same issue with your partner and it's time to wave the white flag," Huett says. "We've all been there. You just don't think it'll get solved, and it's like, 'Oh, just shut the fuck up and hold me.'"
An official video for "STFU & Hold Me" — shot on a road trip to Calipatria, CA — will be released soon.
PHILLIP PHILLIPS RELEASES NEW SINGLE "MILES" AUGUST 11TH
"I am so excited to have the connection with my fans again by releasing new music," says Phillip Phillips. "'Miles,' the first single, is about going through change but not being alone while it's happening. Just knowing that there is always light after dark. This has been a really interesting journey and I've learned a lot personally and professionally. This is a new time and I'm excited about taking everyone along. Its good stuff!"
EP: Lil Durk and Lil Reese – 'Supa Vultures'
Drill rap pioneers and masters of anthemic street music, Lil Durk and Lil Reese are Chicago's best duo since Jordan and Pippen. Joining forces for a six-track EP, Durk and Reese release Supa Vultures, their first collaborative project. Lil Reese's menacing and understated flow blends seamlessly with Lil Durk's mastery of tone and melody, creating an entrancing yin-yang effect that carries the project and rewards multiple listens. Released in July via Billboard and recognized as one of Chicago's hottest singles in Complex's Bout to Blow, the EP's opening track "Distance" is an entrancing drill anthem and the most popular local YouTube song in Chicago, decrying fakers and preaching the importance of putting in hard work for a successful rap career. Featuring soaring, piano-led production from Chopsquad DJ and others, Supa Vultures demonstrates the continued relevance of Chicago street rap, with highlights like the paranoid-yet-triumphant "Unstoppable," the sidewinding and menacing "Fuck Dat Shit," and the moving Durk solo track "Nobody Know." Debuted by Noisey and distributed by EMPIRE, Supa Vultures is available for purchase and stream
Space4Lease release introspective, heart-breaking single "Lately"
Oklahoma's indie psych-rock outfit Space4Lease is back with a throbbing heartache of a tune called "Lately". The single is filled to the brim with emotion as it explores the heartbreaking experience of falling in love, without reciprocation. The band reiterates that it's a feeling everyone can relate to on some level or another, as feelings of rejection occur not only in love, but in all forms of relationships. Passionately emotive and ultimately cathartic, the single premiered yesterday via VENTS Magazine.
HEY VIOLET PREMIERE THE VIDEO FOR NEW SINGLE "HOODIE" TODAY ON VEVO
Directed by Jessie Hill, (Chris Cornell, Broods, Zella Day) the video was filmed in Los Angeles. "This is video is visually completely different from our other music videos so far," says front woman Rena Lovelis. "We wanted to give it an air of indie movie vibes and used projections to symbolize the memories and show the loneliness conveyed through the lyrics."
Chicago LGBTQ post-punk trio Absolutely Not announce Fall tour
Absolutely Not's new album covers dark and heavy political and social themes, but always with a comic twist and pop sensibility to keep the vibe more playful and bratty. Produced by Donnie and engineered by Brian Fox, Errors is a collection of songs about people either mislabeled as "errors" by the general public just because they are misunderstood and different, or people that have horrible motivations or perceptions, making them actual "errors" of society. Since Donnie himself is a part of the LGBTQ community and the rest of the band is extremely supportive, shredding ignorance and igniting change is the driving force for both Absolutely Not and their long-running monthly LGBTQ rock event Glitter Creeps at The Empty Bottle. This band and event are here to make a difference, celebrate difference, and shine a light on all the things that are too often ignored.
Cheat Codes release stripped back version of "No Promises ft. Demi Lovato"
Euphoric and effervescent, Cheat Codes have it figured out. Perfectly blending pop and electronic music, the LA based three piece, who attract 22.5 million Spotify listeners a month, seem to know something that we don't know – they've figured out the secret to life, or at least a way to jump right to the good part.
LUCKY CHOPS Team Up With Alt Press To Premiere "Walter Jam" Video
Explosive five-piece brass/woodwind/drums powerhouse, LUCKY CHOPS just teamed up with Alternative Press to premiere the new video for "Walter Jam", a track off their recent Walter EP. The video is a follow up to the story-line introduced in the video for the band's cover of "Helter Skelter". It takes on an over-the-top super hero/villian type silliness that can best compared to The Aquabats videos of the late 90's.
Ant Beale, Charlie Heat & Rich The Kid drop "Dirty Taurus" Remix
Ant Beale has dropped the remix of his breakout single "Dirty Taurus" featuring Rich The Kid, premiered today via High Snobiety. The original track has earned over 1.8 million streams, a standout from his collaborative No Rain No Flowers EP with G.O.O.D. Music producer Charlie Heat, out now via House of 99 and Downtown / Interscope Records.
http://www.highsnobiety.com/2017/08/11/ant-beale-debut-ep-interview/
GRACE VANDERWAAL SHARES NEW SONG "SICK OF BEING TOLD" TODAY
Thirteen-year-old singer/songwriter Grace VanderWaal shares her new song "Sick of Being Told" today. The twinkling beat-filled track, produced by Kinetics & One Love, showcases the young singer's buoyant vocal chops while delivering a new sound from her previous releases. The song serves as another look into what's to come from her upcoming debut album.
http://smarturl.it/SickOfBeingTold
Xylo Releases New Track and Video "What We're Looking For"
Today, Los Angeles alternative pop duo XYLØ, comprised of producer/drummer/songwriter Chase Duddy and vocalist/songwriter Paige Duddy, releases their new track and video "What We're Looking For" via Disruptor Records/RED MUSIC. The alternative pop earworm combined with the stunning visuals directed by Daniel Iglesias Jr. (The Neighbourhood, X Ambassadors) serve as a shocking continuation of the duo's recently released "Alive" video. The track is now available across all digital service providers.
OLIVER RELEASE "CHEMICALS" FEAT. MNDR OFF THEIR DEBUT ALBUM
Producer/DJ duo Oliver have released their new single, "Chemicals," featuring singer-songwriter MNDR. "Chemicals" is the third single from the L.A.-based dance duo's upcoming debut album Full Circle, out via Interscope Records on August 25th. Their second single "Heart Attack" featured iconic hip-hop trio De La Soul, and first single "Electrify" has racked up over 1.8 million Spotify streams and was featured on the official FIFA 17 game soundtrack.
Stro Elliot (The Roots) remixes Sareem Poems x Terem's "Tic Toc"
Stro Elliot, of The Roots, remixes this Sareem Poems & Terem single. As always he injects soulful head nod worthy vibes on the beat production. The "Tic Toc" (Stro Elliot remix) is featured on A Pond Apart and is available now Illect Recordings.
98° To Release New Christmas Album
98° have made their Christmas plans for this year. The vocal quartet comprised of Nick Lachey, Drew Lachey, Justin Jeffre and Jeff Timmons who are renowned for signature R&B-tinged, four-part harmonies will release Let It Snow, their new Christmas album on October 13, 2017 via UMe. It is their first new album in 4 years and a follow-up 18 years in the making to the now classic and platinum certified album This Christmas. The album, recorded at Sound Factory in Los Angeles, CA was produced by Andy and Thom Mak and executive produced by Grammy-nominated music, TV and film producer Adam Anders (Glee, Miley Cyrus, Selena Gomez, Backstreet Boys and the Jonas Brothers).
The Flatliners Debut "Indoors" Music Video
Frontman Chris Cresswell says, "'Indoors' comes from a place of deep winter isolation and serious reflection – with the help of some burning paper and that familiar smell. Nights like that, that can really help take you to where you want to be once the snow melts."
He adds, "So now that it's summertime when you're out with your friends burning the candle at both ends, enjoy it, cause the snow's gonna fall before you know it. This one's for all those karaoke kings and queens out there, singing along like no one's watching."
JESSIE J RELEASES BRAND NEW TRACK "REAL DEAL" TODAY
JESSIE J releases new track "Real Deal" [LAVA/Republic Records], at all digital partners today. JESSIE J took to her socials announcing the track earlier this week saying, "First single? Nah… This is me just getting warmed up"
Matthew Koma Releases Acoustic Performance Video of New Single "Suitcase"
Earmilk describes "Suitcase" as a "nostalgic trip…the beautiful melding of melancholy, piano-backed production and Koma's reflective lyricism creates a touching atmosphere that might soundtrack your favorite teen romance movie or your late evening music listening trips….Sincerity runs deep in all of Matthew Koma's music, and 'Suitcase' is further proof of this fact."
Indie88 premieres Birds of Bellwoods' new single, "Catching Up"
Birds of Bellwoods have unveiled "Catching Up," the new single from their forthcoming album, VICTORIA. The quartet have established themselves as one of Toronto's most unique emerging bands, with "skilled musicianship and strong vocal harmonies." (New Canadian Music) The self-released EP, The Fifth, racked up accolades including a 2016 Independent Music Award and an International Songwriting Competition prize.