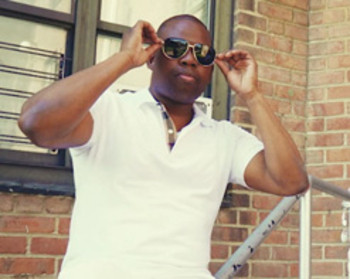 Back in 2015, we brought you "Black Lives Matter", a politically charged clip from Newark, New Jersey's own Jamal Gray, a.k.a. Jace The Great. Newark experienced notable race riots in the 1960s, but political upheaval is not the only thing that defines the city. It is also a city with a thriving community of creative minds and entrepreneurial spirits: Queen Latifah, Whitney Houston, and Naughty By Nature all emerged from the Brick City. Jace The Great is another proud Newark export, here to make a difference with his music.
http://www.facebook.com/JacetheGreat151/
"Black Lives Matter", along with its accompanying movie, is an uncompromising look at the struggle that exists to get past the same racial disparities that have plagued this country for centuries. It's inspired by the mistreatment of black people in the past and present, and has started a conscious dialogue among people of color.
If there's any common theme to Jace the Great's music, it's that it's "hip hop with a statement", as one fan described. His newest video for "Celebration" is an "instant classic feel good record." For "Celebration", Jace once again took to the streets of Newark, but this time he's showing the positive sides of the city. Newark residents of all ages gather to ride bikes, swing from the monkey bars, and enjoy a barbecue on a gloriously sunny day. Fellow New Jersey native and winner of Bravo TV's Platinum Hit Sonyae Elise lends her voice for an absolutely delightful harmony. "Celebration" is an inspiring clip, as Jace raps, "Even on my worst day, Imma celebrate."