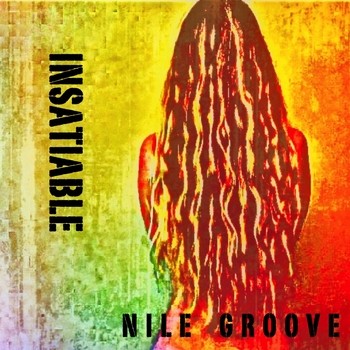 UK premiere Me For Queen's 'Jessica'
Critically-acclaimed soul-folk artist Me for Queen (aka Mary Erskine) will release her new single 'Jessica' on August 19th. This is the first song Mary has written and recorded on the guitar. It is "a vulnerable song about vulnerability" as well as a reflection on the role of art and that of the artist. The intricacy and elegance of Me For Queen's songwriting and delivery has prompted comparisons to Regina Spektor, Alessi's Ark and Carole King, with a slight touch of Kate Bush and Laura J Martin.
INTERNATIONAL POP ICON P!NK RELEASES NEW SINGLE "WHAT ABOUT US"
International pop icon P!NK is back with her new single, "What About Us" today at all digital providers via RCA Records. The pop anthem was written by P!NK, Johnny McDaid of Snow Patrol and Steve Mac and produced by Mac. "What About Us" is the first official single from P!NK's highly anticipated seventh studio album, Beautiful Trauma, which is available for pre-order now and set for release on October 13th.
Tanya Tucker Releases "Forever Loving You" in Memory of Glen Campbell
In recent years, groundbreaking country music icon Tanya Tucker has been quietly writing and recording new music while coping with a wave of emotions surrounding Glen Campbell's battle with Alzheimer's disease. While their relationship and breakup made headlines years ago, Tucker channeled her heartfelt feelings for Campbell in a new song titled "Forever Loving You." A portion of the proceeds from "Forever Loving You" will benefit Alzheimer's Foundation of America, a non-profit organization which provides programs and services for people living with Alzheimer's disease and their caregivers, as well as funds research towards a cure for Alzheimer's.
Ghosted releases their debut single "Get Some," featuring sultry vocals from Little Mix songwriter Camille Purcell aka Kamille, out now via PM:AM Recordings. The track highlights effervescent synths, melodic baselines and an infectious hook that carries summertime vibes to dance-floors across the globe. With tunes like "Get Some," it's safe to say Ghosted will be haunting the charts for quite some time to come.
Ones To Watch Video Premiere: "Safe" by Bay Ledges
Bay Ledges, the glitchy indie-pop group led by siblings Zach & Georgina Hurd, have released the new music video, "Safe" in anticipation of the EP, FOUNTAIN TROPICAL, which streets 8/18 on S-Curve Records.
Bay Ledges self-released the song, "Safe," late last fall and it unexpectedly and rapidly hit three million streams on Spotify. It was at the urging of family and friends that principal band member Zach Hurd even released the song, so its success was most unexpected to him. Making no effort to promote it, within weeks, the track landed on Spotify's "Fresh Finds" playlist, then shot up the Global Viral chart. "At the time I was in Williamsburg, Virginia, helping to clear out my grandparents' old house," recalls Hurd, "Every day I'd wake up to something new. It was so surreal -like, 'This unbelievable thing is happening, and I'm alone in Colonial Williamsburg.'" The band currently reside in Los Angeles however they are originally from Bath, ME, and the band take their name from a plot of land that the Hurds' grandparents owned in Maine. In addition to the success at Spotify, the song was selected a "Today's Top Tune" at KCRW.
Drew Kennedy To Release 'At Home In The Big Lonesome'
Drew Kennedy regularly finds himself at the same intersection, contemplating the selfishness of being a musician while wanting to remain a selfless father and husband. He's often doing what he loves while who he loves most is 1,000 miles away. It's that tension – the struggle between being the kind of man he wants to be and being the kind of artist he has to be – that keeps him up at night. At Home In The Big Lonesome, set to release on November 3, finds Kennedy in familiar territory, although he ventures into his most complex musical territory to date.
"A lot of artists say art comes from conflict – they talk about relationships ending or trying to overcome serious habits," Kennedy says. "Well, my conflict is this: how do I be so self-centered while being as selfless as I can?"
SWMRS Share New Music Video for "Lose It"
Bay Area quartet SWMRS today released a new music video for "Lose It", off their critically acclaimed debut album Drive North. Shot in the band's hometown of Oakland, CA, the clip was directed by singer/guitarist Cole Becker. Watch the video HERE.
Haiku From Zero, Cut Copy's first proper studio album in nearly four years and first for Astralwerks – will be released on September 22. Today, the band unveiled the second single from the album, "Standing in the Middle of the Field." Amid a backdrop of loping kalimbas, cowbells and bubbly synths, lead singer Dan Whitford's plaintive voice offers some emotional advice: "You gotta give up the things you love to make it better." The song announces a theme that percolates throughout Haiku From Zero- the need to cut through the noise, a desire to focus.
Jesse Woods shares stunning Jim Sullivan cult classic cover "U.F.O."
Jesse Woods' muse is movement — a new town, a new job, a new situation — and the songs on Autoflower are borne of his ever-changing circumstances. Jesse Woods picks up stakes incessantly, skirting the edge of a scene long enough to observe it in raw detail and draw up its' questionable characters. In each town, he works the odd jobs common to many musicians (recent stints include car garage attendant, hospital instrument salesman, Bass Pro Shop flunky) long enough to gather enough material to fill his quiver. Then he'll quit and hit the road again. With a new city comes fresh inspiration: NYC, Marfa, Mexico City, and Lockhart are all recent home bases for Jesse.
PinkLips Issue a Lipstick Smeared Manifesto of Girl Power
PinkLips, the girl power inspired brainchild of native New Yorker Perry "Peewee" Masco, announce their immediate debut digital release "Pink Is The New F**k You!" out on Bandcamp! The album features the track "Why," with accompanying YouTube video. Local dates are booked 8/19/17 at Our Wicked Lady in Brooklyn, 9/15/17 at Bowery Electric in Manhattan (opening up for King Missile w/ Art Gray Noizz Quintet), and 10/18/17 at Berlin in Manhattan. Vinyl and tour plans are being made for the Fall of 2017. A second video is in the works.
Stream the online premiere of Sähkö The Movie
Mika Vainio's death in April 2017 sent shock waves rippling through the electronic music community. The late Finnish musician left an indelible mark on noise thanks to his roles in the '90s group Pan Sonic and record label Sähkö Recordings. Over the years, Vainio collaborated with Björk, Suicide's Alan Vega, drone icon Stephen O'Malley and more.
ISAAC GRACIE ANNOUNCES NEW EP
Isaac Gracie is pleased to announce his new 4 track EP, The Death of You & I will be released on September 29th [Republic Records]. The EP will be available to stream and download as well as via a limited edition run of 10" vinyl which you can pre-order now at isaacgraciemusic.com.
ATRIARCH: Portland Death Rockers Share Dead As Truth Full-Length
In advance of tomorrow's release, ATRIARCH unveils a full stream of their monolithic Dead As Truth full-length via No Clean Singing.
Derek Minor blasts off in new "Astronaut" video
The world can be a heavy place. Some of us allow the weight of our problems to hold us down. Others set limits on ourselves and what we can accomplish. Astronaut is all about blasting off past those problems and defying the gravitational pull that tries to keep us from reflecting greatness. The astronaut in the song is focused on exploring a new world without limits, he is seeking new destinations, and getting high above the gravitational pull.
Norfolk songwriter Ian Randall Thornton shares new single
At the time, Thornton was in the middle of writing his debut album Lineage, a brilliant conceptual album about family and heritage, while spending much of his travel time meditating on the concept. Each song on his new album flows from one to the next like movements in a symphony, ideas weaving incandescently throughout. Sparks of world influence and folk traditions light up different tracks, such as the African influences heard in the fretless banjo dancing through "Philadelphia," and distinctly Appalachian influences mixed with sounds of hope and history in "Dance Upon the Tables." With "See You Through," an ode written from a father to his daughter, the album comes to a crescendo of three part harmonies and a unique combination of Asian and Appalachian melodic influences.
KRISTIAN NAIRN Ready to Go "BIGGER"
DJ, producer, and actor, KRISTIAN NAIRN will be releasing his third solo single, titled "BIGGER," on Friday, August 11th via Radikal Records. Renowned locally and internationally in the field of music and performance, Kristian Nairn is a prolific homegrown talent. Widely recognized for his portrayal of the lovable and loyal "Hodor" on HBO's hit series Game of Thrones, Nairn has been DJing and producing for over a decade, holding down a residency for eleven years at Kremlin, one of Ireland's most popular and enduring venues. Nairn is looking to build on the success of is past singles, "Up/Beacon (feat. Leanne Robinson)" and "4Love (feat. Salt Ashes)" which received rave reviews from publications like Ministry of Sound, Thump/Vice, and The Verge, with the release of "Bigger."
Excited to share his new track, "Bigger," with the world Nairn says: "I've been fortunate enough to tour the world over the past few years playing at some of the most amazing venues, with such incredible crowds, and this track really evolved from the sound of my live set. This is a much bigger sound for me than any of my previous releases, hence the name, and I can't wait to have it out in the world."
DJ ENVY TEAMS UP WITH FETTY WAP AND DJ SLIINK FOR "TEXT UR NUMBER"
Today, renowned artist, producer, DJ and hip hop icon DJ ENVY is pleased to release his new single, "Text Ur Number" ft. Fetty Wap & DJ Sliink. The feel-good, up-tempo song arrives just in time for the end of the summer, showcasing Fetty Wap's melodic streetwise swagger mixed with production full of bouncy, kinetic and addictive rhythms from Skrillex protégé DJ Sliink and producer esentrik. "Text Ur Number" will act as DJ Envy's first official release under his new label deal with Commission Music. "Text Ur Number" premiered today across iHeart Media outlets and is currently available for purchase and streaming at all digital platforms.
New Majestic Casual Records signee Oscar Oscar dazzles with debut single "Hey Ho"
Australian electronic producer, singer and songwriter Oscar Oscar is a phenomenal talent. At the early age of 13, he began experimenting with production, fusing soft, warm production and instrumentation with graceful vocals.
Oscar's left field electronic music and predominately emotional vocals are heavily influenced by artists such as James Blake, Bon Iver, SBTRKT and Jai Paul.
Liam Gallagher Releases New Song "For What It's Worth"
Liam Gallagher's high profile return has already encompassed life-affirming live shows around the world with more than 12 million streams of the lead track 'Wall Of Glass,' and the recent 'Chinatown,' which Rolling Stone compared to the Oasis classic "Champagne Supernova." The new songs have made an instant and indelible impact:
"'Chinatown' is as plucky and sweet as 'Wall Of Glass,' is brash and aggressive. Gallagher's full-length will have plenty of stylistic diversity… top notch." – Entertainment Weekly
Argentinian born Malena Zavala launches debut single 'Should I Try'
Malena is an Argentinian born artist, producer and film maker. Influenced by guitar players such as Blake Mills and Venezuelan American singer- songwriter / visual artist Devendra Banhart as well as the psychedelic and dreamy sounds of Tame Impala, Beach House, Malena explores a free thinking and forgiving approach to her work. 'Should I Try' and its accompanying visuals are self-produced.
"Should I Try" is a song about fearing the future, and the anxiety that comes with potentially setting yourself up for failure, but then realising that you need to relax. It's not that bad, things will work out"
Taylor Hicks To Host Second Season of the Award-Winning TV Series, State Plate
Family-entertainment network INSP will premiere the second season of their popular and critically-acclaimed original series, State Plate this Friday, August 11 at 8:00PM ET, as part of the "Destination Fridays" programming block.
"Our goal is to cover ALL fifty states," said Doug Butts, SVP of Programming at INSP. "And we are well on our way. Season two of State Plate will feature even more of the foods we've come to know and love as part of America's cultural history. Thankfully, there is no shortage of stories to tell."
Stops this season include the legendary Flora-Bama and Hick's own restaurant, Saw's BBQ! By the end of the second season of State Plate, the show will have featured more than 180 iconic foods; everything from crab cakes in Maryland and peaches in Georgia; to chili in Texas and potatoes in Idaho. As he makes his way from coast to coast, Taylor visits farms, ranches, markets, festivals, and other diverse and unusual locales. In the process, viewers share in the journey as he uncovers the rich details behind each state's unique food traditions. It's a heaping helping of America's most beloved cuisine, rich in history, folklore, and flavor.
Philly Hard Rockers ON TOP Premiere New Song: "Everything"
Philly hard rockers ON TOP have hooked up with New Noise Magazine to blast out a brand new track from the band's forthcoming EP, Top Dollar.
Vocalist/bassist Jaron Gulino comments on the song: "'Everything' is one of our favorite tracks in our catalogue. It has nice high tempo and lots of attitude. Like most of our material, the lyrics are based on the human struggle, and this time, relationship based. Desire vs reality. Crank it up and enjoy!"
NIGHTMARE AIR DEBUTS NEW SINGLE, "WHO'S YOUR LOVER," AHEAD OF LA RESIDENCY
LA based indie-rock shoegazers Nightmare Air will kick off a hometown residency at The Satellite next week and in anticipation has partnered with Post-Punk.com to debut a video for their brand-new single, "Who's Your Lover."
Nightmare Air premiere the the infectious indie-pop Shoegaze of 'Who's Your Lover'
USNEA: Portland Doom Unit Shares Music Video For "Pyrrhic Victory"
Portland doom unit USNEA today shares the official music video for "Pyrrhic Victory," which comes by way of their upcoming Portals Into Futility full-length.
Knightstown sings to FatCat
Knightstown is the solo vocal/electronic project of composer and songwriter Michael Aston. He was signed to FatCat in 2016, after submitting 'Disparity' in 2014, a demo which quickly became one of the label's most listened to tracks on the FatCat Demo site. Working closely with his cousin and producer, Thomas Aston, Knightstown honed the project over the course of a year. The end result is a 10-track album that is beautiful, dark and everything in between. The self-titled record 'Knightstown' is in?uenced by left-?eld downtempo and electronic contemporaries, but still inhabits the world of 'pop' in its broadest sense.
BELLY RELEASES MUSIC VIDEO FOR P.O.P. (POWER OF PUSSY)
Today, critically acclaimed rapper, songwriter and producer, Belly, releases the eye-catching visual for his latest track P.O.P. (Power of Pussy) that features a guest appearance by Blac Chyna. The stylish aesthetic and colorful music video was directed by Director X (Drake, Jay Z, Wiz Khalifa, Usher) and showcases Belly's willpower succumbing to the P.O.P.
Leave the Universe Releases Music Video for Politically-Fueled Track "N.W.O."
California alt-rock/trap project Leave the Universe recently returned from nine months in London, where they were writing and creating their debut EP N.W.O.. With clear influences in the U.K.'s historical punk rock scene, Leave The Universe seamlessly blends alternative rock, post-punk, and electronic music while exploring themes such as politics, insanity, and love on their forthcoming debut EP, N.W.O., set for release on September 1, 2017. Today, the band has partnered with idobi Radio to debut the official music video for the EP's title track, "N.W.O." Short for "New World Order," this song is a politically-fueled call-to-arms that was written the day after the last U.S. presidential election.
Premiere: Leave the Universe's New Video for "N.W.O" Will Make You Wanna Start a Revolution
SHOWTEK PRESENT THE LYRIC VIDEO FOR 'AMEN'
Hot on the heels of their two-track EP release, Showtek have now unveiled the lyric video of the lead single 'AMEN'. The track has been dominating festival main stages all summer. The second installment of the EP, including two additional tracks, is set to release on August 23.
Taking a stance with their music, "Amen" is a Caribbean inspired track that grabs you after one listen, while "Don't Shoot" is a more traditional Showtek release filled with fan favorite heavy bass and drops. Written in conjunction with vocalist GC in the midst of the recent protests against police violence, both Showtek and GC have provided statements concerning the inspiration and reasoning behind their collaboration on "Don't Shoot."
Boston Indie Rock Outfit THE MAX TRIBE SHARE "YELLOW PAGES"
The Max Tribe share new single "Yellow Pages." Premiered with AXS, the track comes off of the band's forthcoming album Retrofit, to be released on August 18th, 2017.
The Tribe was born in 2013 when Nashville native Austin Max (Guitar/Vox) united with Northern Virginia Native Conner Kessler (Drums) at music school in Boston. For a year they developed a psych sound playing around New England. Their Debut Single, "Tape Machine" was featured on Sound of Boston as one of the top 5 releases of 2015. Max, Kessler linked up with Noah Lubert (Keys/Vox) and Rafael Minerbo (Bass) in 2016. Noah and Rafa contributed to form the intertwined charisma that became the group's signature Psych sound. Over the course of 15 months, the Tribe wrote and Recorded their Debut LP Retrofit at 1867 studios due August 2017. In January of 17, they embarked on a Winter tour covering the North and Southeast. They are currently gearing up for their LP Release and summer tour of the record. Together, the Tribe creates a unique blend of psych rock with influences stemming from The White Stripes, The Beatles, The Doors, The Black Keys, King Gizzard and The Lizard Wizard, and Cage The Elephant.
STEFFLON DON ANNOUNCES BRAND NEW SINGLE 'HURTIN' ME' FEAT. FRENCH MONTANA
After the incredible, break-out success of her critically-acclaimed debut mixtape 'Real Ting', STEFFLON DON today announces her first official single 'Hurtin' Me', featuring French Montana. The track is the first official single from Stefflon Don's imprint V-VI Records and also serves as her first release under new US label Quality Control.
STU LARSEN Shares Cheerful Video About Misfits And Vagabonds
Stu Larsen shares the official music video for "Chicago Song" the lead single from his latest album Resolute (out now via Nettwerk Records). Pulled from the song's lyrics "I've been waiting for a partner in crime, to split every dollar and share every dime," the playful video is chock full of colorful misfits and vagabonds.
POISON BLOOD: Black Metal Duo Uniting Members Of Krieg And Horseback Streams Self-Titled Debut
Black metal duo POISON BLOOD will unleash their self-titled debut tomorrow via Relapse Records. A collaboration between Horseback's Jenks Miller and Krieg's Neill Jameson born out of Miller's desire to write music that was an outlet for a more straightforward kind of aggression, POISON BLOOD's eponymous debut is a short but furious chronicle of cold, reptilian, sonic terror.
TOP "VMA" NOMINEE KENDRICK LAMAR TO PERFORM AT THE 2017 "VIDEO MUSIC AWARDS"
MTV today announced that platinum-selling, Grammy-award winning, Top Dawg Entertainment recording artist Kendrick Lamar, will take the "VMA" stage for the first time as a solo headline performer. The "VMAs" will air live from the "Fabulous" Forum in Inglewood, CA, on Sunday, August 27 at 8:00 p.m. ET/PT. Lamar joins an extensive line-up of A-list performers for the show, including Katy Perry, Miley Cyrus, Ed Sheeran, The Weeknd and more, promising more music and unpredictable moments than ever before.
Compton native Kendrick Lamar has captivated audiences and fans with his trailblazing talent and prowess as a rapper, artist and storyteller. His rise to superstardom was further cemented by his preeminent, fourth studio album DAMN., which sold 603,300 copies in its first week, shot to number one on the Billboard 200 where it remained for four consecutive weeks, and is the highest selling album of 2017. Additionally, Lamar is this year's top VMA nominee with nods in eight categories including: Artist of the Year, Video of the Year, Best Hip Hop, Best Cinematography, Best Direction, Best Art Direction, Best Visual Effects, and Best Choreography.
Seether Releases New Music Video for "Betray and Degrade"
"Betray and Degrade," Seether's newest music video from their seventh full-length studio album Poison the Parish, premiered on Vevo today. This is the second music video the band released from their latest album.
Poison the Parish (Canine Riot / Fantasy), which hit on May 12th, 2017, debuted at #1 on Billboard's Hard Rock albums chart, #14 on Billboard's Top 200 albums chart, and #8 on Billboard's Current albums chart selling more than 31,000 copies in its first week.
HIGHLIVES release brand new single 'Nothing Left'
Bristol-based pop punks HIGHLIVES have released their brand new single 'Nothing Left', which premiered in the UK yesterday with Punktastic and New Noise Magazine in the US. The track bounces with energetic drums and high-octane lead guitar phrases that shimmer and glare in equal measure.
http://newnoisemagazine.com/premiere-highlives-nothing-left-lyric-video/
French DJ Arias releases new single 'Elephant' today
French DJ and producer Arias has released his new single, 'Elephant' today via Steve Angello's SIZE Records.
Having caught the attention of Pete Tong, Axwell, and Eric Prydz with previous single 'Magenta', Arias' latest serving 'Elephant' is set to propel the beatmaker into the next chapter in his music career.