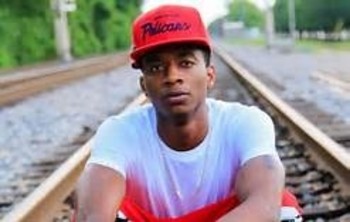 Humbling and hard hitting are only a few ways to describe Louisiana-born lyricist Ivan Keith. His story is one for the books, and one that inspires some incredible music with the potential to deeply expand the role of social change in the world of hip hop. With sharp meaningful lyrics delivered in a current of infectious rhythm, this rapper's talent is unparalleled.
After experiencing a near-death experience, he issues a call-out to responsibility for the youth in his emotional video for "Get It Together" featuring producer/songwriter Dre Butterz. Contrasted over a deconstructed piano melody, Ivan's lyrical flow challenges the status quo of guns and violence in many communities. His autobiographical tale is one that would harden a weaker man into a life of cynicism, anger, and violence. Ivan, on the other hand, has chosen to see his near-misses as not just a chance, but almost a duty, to do his part in making the world he lives in a little more compassionate to one another.
https://www.instagram.com/IvanKeith/
In the video, Ivan delivers his message with a laser focus, locking eyes with the camera as he drops line after line of knowledge. On the stripped down choruses he steps back on the rooftop to let Dre Butterz sing the anthemic chorus asking "when will we get it together?" With the Detroit skyline just barely visible in the distance, it's a reminder that for every gleaming downtown of glass and steel, there's also entire neighborhoods that though they are nearby, can feel like another world due to the struggles of American society. A variety of shots of the tumult are interspersed, showing both the struggles and determination of the community. Ivan Keith hits straight to the heart.