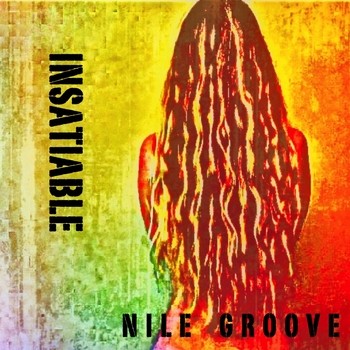 New from #1 Spotify Global Viral Act, Emmit Fenn
Fresh off the releases of his Prologue EP, multidimensional 21 year old artist, Emmit Fenn arrives with two gorgeous new releases; a stripped back video featuring YUNA via PAPER Magazine and the jazzy indietronic track, "Everybody Else," via Mass Appeal.
The LA based singer/songwriter and producer has accumulated over 25 million Spotify streams thus far, beginning with his Painting Greys EP in 2015, which peaked at #1 on Spotify's Global Viral Chart for over a week.
THE SHINS SHARE NEW VIDEO FOR "HALF A MILLION"
The Shins have released their innovative new video for "Half a Million". Directed by Lamar + Nik, the "Half a Million" visual was created using 5,566 stickers that were then stop-motion animated.
Impose reviews the NYC inspired, psych pop full length 'Youth Moose' from Brooklyn's Spirit Plate
Inspired by New York City's rapid pace of change, decay and rebirth, and the dichotomy NYC presents of arriving at tranquility though chaos and clutter, "Youth Moose" is a complex collage of sound, delivered through gritty, succinct songs.
On "Youth Moose," Spirit Plate reacts to New York City as well as our greater globe through many sharp lenses. To initially gain inspiration for songs, the band closely observed and cataloged street art tattooed to Brooklyn buildings, some of which were scrawled decades ago and others part of the modern resurgence of murals, tags, and visible art everywhere from Bushwick to the Bronx (hence the title "Youth Moose," which in itself is a reference to a commonly seen NYC tag). As a result, there is as much of a nostalgic aspect to this record as there is forward-thinking. Songwriter Brian Russ has personally been living in, playing shows and recording music in Brooklyn for the past 12 years and "Youth Moose" has many reflections to offer from someone who can now safely call Brooklyn his home.
MNEK SHARES VIDEO FOR NEW SONG "PARADISE"
GRAMMY-nominated British singer, songwriter and producer MNEK has returned with an official video for his powerful and emotive new single, "Paradise." The striking visuals take you on a man's isolated journey through pyramids, brutalist buildings and a dystopian landscape of other metaphorical images.
Tiffani Juno set to release solo debut EP Go Hard
Having won Sony/ATV's song writing competition during her college years and collaborated with a number of notable artists including Shy FX and Jakwob, the latter of whom she charted with in the UK top 40 with 'Somebody New', London based electro-soul singer-songwriter, Tiffani Juno, is back with her debut EP, Go Hard – an introspective collection of songs that document the turbulent years of growing up and her struggle with depression.
Father John Misty Releases Stop Motion Video "Things It Would Have Been Helpful to Know Before the Revolution"
Time for you to not miss Father John Misty's gorgeous, stop-motion video for "Things It Would Have Been Helpful to Know Before the Revolution," a thought-provoking standout from Pure Comedy, directed by Chris Hopewell(Radiohead's "Burn the Witch," Run The Jewels' "Don't Get Captured"). The song's apocalyptic themes and subtle humor are captured brilliantly throughout. The "…Revolution" video was constructed and filmed in three weeks at Jacknife Studios in Bristol, UK.
Shaman's Harvest Celebrate #1 Debut On Billboard Heatseekers Chart
Shaman's Harvest and Mascot Label Group celebrate a #1 debut on Billboard's "Heatseekers" chart this week, while the lead single "The Come Up" has entered the Top 30 at Active Rock radio. As the band continued to tour North America as support with Nickelback, while also staging headline appearances, their footprint grows larger on a weekly basis. On the lead single, singer Nathan Hunt shares, "There's so much negativity on social media today – a lot of people struggling with real issues and with where we're at as a nation. This song is therapeutic for me personally, and I hope it speaks to our fans. Sometimes when you just can't change shit, you got to realize you can't mold everything in your life. You kind of just have to roll with the punches."
Gemini Syndrome Joins Fozzy On "Judas Rising" Tour
Gemini Syndrome has announced that they will be joining Fozzy and The Stir on select dates of "The Judas Rising Tour". The band will be touring in support of their latest album Memento Mori (Century Media) and current radio single "Sorry Not Sorry". The band will first hit the road for a handful of headline shows beginning on September 19th, before meeting up with Fozzy in Fort Wayne, Indiana on September 27th.
Steve Miller to release hits collections with rarities
Music legend Steve Miller has produced and personally directed the curation and creative process for two new, career-spanning Steve Miller Band Ultimate Hits collections, to be released September 15 by Capitol/UMe. Ultimate Hits is available now for preorder in a 1CD and digital edition featuring 22 essential Steve Miller Band tracks, including three previously unreleased rarities, and in an expanded 2CD and digital deluxe edition with 40 tracks, including the acclaimed band's top hits, live tracks, and eight previously unreleased recordings from the studio and the stage. On October 27, both editions will be released on 180-gram vinyl in 2LP and 4LP deluxe packages, which are also available now for preorder.
PRIMITIVE MAN Announces Upcoming Album
Denver-based nihilistic trio PRIMITIVE MAN returns with Caustic, their second full-length offering of soul-crushing, blackened doom and noise-ridden claustrophobia. Recorded and produced at Flatline Audio by Dave Otero (Cobalt, Cephalic Carnage, Cattle Decapitation et al), Caustic is twelve songs and over seventy-five minutes of bloodcurdling howls, abysmal tones, and dense, unsettling feedback spewing forth a cesspool of utter misery. With lyrical themes ranging from political corruption, personal struggle, and the crumbling social climate facing the world today, Caustic serves as a cataclysmic soundtrack for a world gone awry.
EMA SHARES NEW SONG "BLOOD AND CHALK"
"'Blood and Chalk' was originally written for the #Horror soundtrack," explains Erika M. Anderson (aka EMA). "I wrote the lyrics very quickly, with the idea that it was about the experience of being a 12 year-old girl, kind of right on the cusp between childhood and starting to grow up. But when I played it for Jake (Portrait) he said he thought it was about a police shooting. I was kind of shocked, but it also makes complete sense from that point of view. Makes me wonder if my subconscious mind was working on a different level, creating a double meaning."
Murder Inc x Irv Gotti Presents TALES Tuesdays (Watch Episode 1)
Today, Murder Inc. and Irv Gotti kick off the new online installment, TALES Tuesdays.
The first video from TALES Tuesdays is Murder Inc. founder, Irv Gotti sharing the experience of his father losing his job and how that started Irv Gotti's career in the music industry. Each week, TALES Tuesdays will release either another animated episode of Irv Gotti or video interviews introducing Murder Inc.'s new roster, Sir Preme, Boogiie Byrd, and Fitted Circle.
Night Trains Unveil Video For "Gunshot"
Night Trains are pleased to announce details of a career spanning compilation Lovesick 1987-2017, on 25th August though Acid Jazz Records.
Formed in 1987 around bassist, producer and DJ, Hugh Brooker, Night Trains became an influential part of the first wave of artists alongside Galliano to sign up to Eddie Pillar and Gilles Peterson's newly formed Acid Jazz label.
The acclaimed collective have unveiled the video to album closer Gunshot which will be available as an instant grat when pre-ordering the album – details below Directed by Night Trains head honcho Hugh Brooker and shot in black and white it's a befitting snapshot of the Night Trains cinematic grooves whilst basking in heyday of 70's US cop shows
CRAIG FINN ANNOUNCES FALL HEADLINE TOUR
Craig Finn has announced details of his eagerly anticipated fall headline tour. The dates – which see Finn backed by The Uptown Controllers – get started Friday, October 13th at Gainesville, FL's High Dive and then travel North America through a Halloween finale at New York City's City Winery on Tuesday, October 31st. Support throughout comes from special guest John K. Samson.
Norway's Sløtface share video for party pep-talk 'Pitted'
Norway's Sløtface today release the video for their spirited introvert's anthem about not wanting to go out, but having the greatest night when you do – 'Pitted'.
ACT OF DEFIANCE to Release New Full-Length Album
With their 2015 debut, Birth And The Burial, metal band ACT OF DEFIANCE – featuring Chris Broderick on guitar, Henry Derek on vocals, Shawn Drover on drums and Matt Bachand on bass – delivered a blast of pure and unadulterated metal that ignored fads and hit home hard. This year, the band returns with their sinister new album, entitled Old Scars, New Wounds, hitting retailers on September 29, 2017 via Metal Blade Records.
Jacquie debuts new music video for "Am I The Only One"
20 year old singer/songwriter Jacquie releases her first video for single "Am I The Only One" of three part installment directed by Chris Le today via PAPER Magazine off her new EP set to debut early fall. This is a new sound for Jacquie and her first project that's 100% her, coming along way from being the season 5 runner-up for The Voice and her mentorship by Christina Aguilera.
AT&T Teams Up with Thirty Seconds To Mars To Live Stream Concert & Provide Exclusive Connectivity for Camp Mars
AT&T* Creator Lab teamed up with Thirty Seconds to Mars to livestream the band's Aug. 12 concert, and provide wireless connectivity and interactive fan experiences for their upcoming Camp Mars Music Festival. The music fest takes place Aug. 11-14 in Malibu, California.
The Camp Mars Music Festival is in its third year and gives fans a special chance to relive the summer camp of their youth while interacting with Thirty Seconds to Mars through a variety of activities including hiking, yoga, games, art installations, meditation, and more. The band will give 2 intimate live performances in this unique and natural setting, on Aug. 12 and 13.
The Goo Goo Dolls Offer Fans The Chance To Win A Private Performance Through Omaze
Today, rock and roll legends The Goo Goo Dolls announced a once-in-a-lifetime opportunity for fans through Omaze, the premier site for online charitable giving. While in the midst of their "Long Way Home" summer tour in support of the release of their new EP You Should Be Happy, the band is partnering with Omaze to offer the chance to win the ultimate concert experience.
One winner and their guest will be flown out to Los Angeles and stay in a four-star hotel for The Goo Goo Dolls performance at the Greek Theater on September 13th. The experience guarantees premium VIP seats for the show, a private performance during pre-show sound check, a meet and greet with the band, and the opportunity to take home one of John's guitars that he used during the show.
GRAMMY-Nominated Seth Glier Releases Anti-Fracking Song "Water On Fire"
GRAMMY®-nominated singer/songwriter Seth Glier has just released his new single "Water On Fire" which explores the controversial issue of environmental fracking. The intense and provocative single highlights corporate greed and its interference with environmental justice.
JAYLIEN – "Summer Love"
An accomplished songwriter and producer who has penned hits for everybody in the business, JAYLIEN is equally as formidable when stepping into centerstage and singing his own tracks. Singing his heart out over a spritely piano-laden R&B instrumental, JAYLIEN shares "Summer Love," an ode to warm weather romance. Perfect for a poolside party, "Summer Love" is a joyous uptempo track, buoyed by JAYLIEN's gorgeous vocals, ad-libs, and helium-voiced harmonies. Though the phrase "Summer Love" implies a temporary relationship and a sad ending, JAYLIEN is unencumbered by these worries, wrapped up in her beauty and her attitude: "See you remind me of Aaliyah/with a little Nia Long,
Sarantos Releases A New Dance Music Video For The Summer Song "PAuse"
Sarantos new pop dance music video "PAuse" encourages fans from all around the world to listen to their favorite song all summer long.
Summer is here in full bloom. Every single person on the planet has a favorite song, one they play repeatedly. Studies continue to analyze what makes a hit song a hit. A catchy chorus, infectious melody, inspired lyrics, timeless beats, the list goes on and on. To the human ear and mind, though, something just clicks. You just know it when you hear it, don't you?
Sarantos new dance/EDM song "PAuse" tackles this topic in a fun and unique way. So of course, shouldn't the new music video do the same thing?
Beachwood Coyotes 'I'm Tired Of Rolling My Eyes'
Leading single Face to Face highlights the band's use of infectious melodies, driving rhythm section and strong harmonic vocals, creating the ultimate indie rock anthem. I'm Tired Of Rolling My Eyes showcases the versatility of the band, with a more funky electronic/hip-hop sound and socially conscious lyrics critiquing race relations in America. "We believe the best bands are like a melting pot of each person's styles, which together achieves something unique that you'd never be able to sit down and describe in advance", confides King.
Buoyed by a growing local fanbase and multiple successful tours throughout the western US, Beachwood Coyotes are ready for their next step in their musical endeavor. Their latest EP 'Scrubby' is set be released in summer of 2017. God bless those damn coyotes.
As Sensory Records prepares to issue The Circus Of The Tattered And Torn, the second proper full-length album by Brazilian progressive rock/metal outfit, DAYDREAM XI, the label issues two tracks from the opus — "Trust-Forged Knife" and "Painted Smile" — along with digital preorders of the record.
Esperanza Spalding, Jesse & Joy, Moby & More Join Ed Sheeran For 'Give A Home' Global Concert Event
Musical artists from around the world including GRAMMY Award winners Esperanza Spalding, Jesse & Joy and Moby have just joined an acclaimed line-up to perform exclusive and intimate shows on September 20, 2017 as part of the global concert series, Give a Home, presented by Amnesty International and Sofar Sounds.
New acts announced today include BØRNS, Laura Mvula, Moby, Ryan Cabrera, The Mowgli's and Stanaj, all playing shows in Los Angeles, with Bokanté, Jasmine Thompson and Kamau set to perform in New York City.
With a massive grassroots fanbase, an easy charisma, and a deep musicality, Connecticut's Felly is the next East Coaster to blow. Skillfully negotiating the bass-heavy syncopation of the dancehall-flavored instrumental, Felly shows his versatility on "Wide Angle," his latest single. Flashing a melodic rap-n-b flow, Felly declares his devotion to a woman who knows what she wants. Featuring an energetic guest appearance from Dancehall emcee Konshens, "Wide Angle" is a potent combination of dancefloor-friendly beats and ethereal soundscapes, ideally suited for the beach or the club. Premiered by Zane Lowe on Apple Music's Beats 1, "Wide Angle" is the latest single from Wild Strawberries, Felly's upcoming album.
BABY JESUS SHARE "THE BEAT" VIDEO VIA ALL THINGS GO
Halmstead, Sweden-based, psychedelic garage rockers, Baby Jesus, release "The Beat" video and announce their follow-up LP, Took Our Sons Away, due out September 8, 2017 via Yippee Ki Yay Records (Soaked, Las Piñas).
Today, All Things Go premieres the band's lead single and music video, "The Beat," stating, "With low light and minimal focus, the band are sharing what seems like a lyric video, but hit hard with punk-twinged sonic madness." The track comes off the forthcoming release, Took Our Sons Away. The album has distinct psychedelic flare, a punk edge with enough energy to heat up a hearty dinner of Sjömansbiff for 12. Second single, "Even Though You Look So Good," presents the strange dichotomy of feeling both alive and aware, and gone, simultaneously. The band wrote the song in Stockholm during a series of live shows. The 14-track LP pushes beyond the self-titled debut album's fuzzy, chaotic instrumentation, by exploring new moods, moments, lyrical narratives and sonic textures. It picks up from where the band previously left off, capturing the high energy of their sweat-soaked live sets via a range of frat-rock anthems and surfy punk melodies. The album was recorded at Studio Vansinnet. It was mixed by Joel Arwidsson and mastered by Michael Sållström. Vinyl was pressed in Addison, Texas via Yippee Ki Yay Records and distributed by Redeye Worldwide (Burger Records, Warp Records, Luaka Bop, Kill Rock Stars).
Jessica Domingo wows fans with new video for Original Song "Wonderland"
Before taking a turn in this new dreamy, alt-R&B direction, Jessica received praise for her more pop-oriented album Just Vibe. Popdose even called Jessica "one of Seattle's brightest young talents and the pride of the Filipino Community". On top of that, Jessica was a world-wide semi-finalist in the Unsigned Only Music Competition 2014, a top 3 finalist of Asian American Singing Idol and a multi-time performer at the Bite of Seattle Festival. Now Jessica moves on to take the loyal following on the journey into becoming the artist that she's always wanted to be.
ALL OUT WAR's Give Us Extinction Now Streaming At No Echo
As ALL OUT WAR prepares to unleash their sixth album, Give Us Extinction, through Organized Crime Records this Friday, the entire album is now streaming early at No Echo.
Fellow artists and friends react to the passing of Glen Campbell:
"Well Glen Campbell was special because he was so gifted. Glen is one of the greatest voices that ever was in the business, and he was one of the greatest musicians. He was a wonderful session musician as well. A lot of people don't realize that, but he could play anything. And he could play it really well. So he was just extremely talented. I will always love you, Glen!" – Dolly Parton