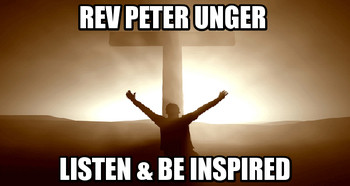 MISS AMERICA ANNOUNCES THE "PRELIMINARY COMPETITION WEEK"
The Miss America Organization and dick clark productions announced today the panel of judges for the non-broadcast preliminary rounds of "The 2018 Miss America Competition." The diverse group of judges will select the top 15 finalists competing for the title of Miss America 2018 during the preliminary week of competition on September 6th – 8th in Atlantic City, NJ. Airing live on ABC from Atlantic City's Boardwalk Hall on SUNDAY, SEPTEMBER 10 (9:00 – 11:00p.m. ET/PT), "The 2018 Miss America Competition" will showcase the intellect, grace and exceptional talent of 51 accomplished women representing their home states (and District of Columbia) to compete for the coveted title of Miss America.
The judges will use their expertise in their respective fields to evaluate the young women and their incredible blend of intelligence, leadership, talent, physical fitness and dedication to community service.
Glacci – 'Lifeforce' LP
Nottingham-based producer Glacci returns to Terrorhtyhm for his debut album, 'Lifeforce', almost 18 months on from sparkling debut EP, 'Lucid'.
A record long-in-the-making, written over a period of extensive fine-tuning of his crystalline, trap-grime sound, 'Lifeforce' lands as Glacci's second release proper and forms both a natural and ambitious extension of the themes explored on 'Lucid'. "Lifeforce is an album about life, death and love", he explains.
Americana/folk singer-songwriter Joel Madison Blount to release "Our New Moon" in September
Birmingham, AL-based Americana/folk singer-songwriter Joel Madison Blount is set to release his new album, Our New Moon, on September 29, 2017. Merging the influence of Southern literary authors with a musical response to the rhythm and melody of life, Blount writes songs about the human experience, meant to offer hope and inspire the listener. The songs appearing on Our New Moon were written in response to the birth of Blount's first child and represent a new beginning for his growing family, and a new phase of life for Blount and his artistic career.
"A new moon marks the start of the first phase of Earth's moon during the course of the lunar cycle," says Blount, "and it also alludes to the mystery surrounding what we will encounter on our journey ahead, as neither are visible from our perspective." Themes on the album wind their way through a time of sorrow and brokenness, but ultimately lead the listener to witness redemption and an outpouring of grace. "This is a record in favor of the quiet life," Blount says about his forthcoming album, "best savored while winding down in the peace and calm of the evening."
London's FAERS stir up inspired sentiments in their new song 'Last of Our Kind'
FAERS' latest single 'Last Of Our Kind' is a rousing reflection on the state of modern guitar music, an allegorical love story, and a clear nod to their childhood heroes The Maccabees. Written during a songwriting retreat to the welsh countryside, and recorded in Gothenburg with producer Anders Lagersford, 'Last Of Our Kind' is a shimmering example of the bold and brazen songwriting that inspires youngsters to pick up guitars and form bands in the first place. Steven Anderson-Howard's rich vocals are bolstered by intensely atmospheric and colourful production as the song effortlessly mounts to a heady climax. 'Last Of Our Kind' is the sort of song that leaves a lasting impression in the hearts, minds, and ears of listeners long after it's finished. It's a clear and powerful indicator that there's still life left in that old dog we call rock and roll.
Andrew Weatherall's "Qualia" LP out September 29th
The aural collusions of Weatherall, Walsh and an old accomplice and sparring partner in Legrand (11/11/65 – 22/11/11), "Qualia" is a quandary, a question mark and maybe, just maybe, his finest release in years. It's also a record best defined in the words of Mr Weatherall himself:
"Mr Brackstone, my psychic shepherd, when confronted by the facts would probably say it was cosmic synchronicity but then again he would because he's Jung at heart. Others may cite mere coincidence. These are the facts. I'll leave the metaphysical debate for another time…
Gnarsh's "The Rise of Slime"
In "The Rise of Slime," Glennon recorded his friend's dogs barking and howling to include in the track. "I also went out a country lake with a dock, and had my girlfriend record me rocking the dock as well as playing a mad ship captain," he explains.
The track comes off his new album 'Throw it on the Fire', which came together over the span of two years. "I had been playing around with the idea of an album and finally started piece-mealing songs together. I finally settled on 11 songs, and after many recordings and re-recording I ended up with an album that I actually was happy with," Glennon says.
Superet Shares New Single "Who Is This Guy"
Superet is an American rock band that formed in Los Angeles, CA on Valentine's Day of 2016. Tattooed across the arm of singer/guitarist Matt Blitzer, the date marks both the project's genesis and the manifestation of the musical partnership between five close friends. Having collaborated in various iterations over the preceding years, Blitzer, along with Alex Fischel (keyboards), Sam KS (drums), Patrick Kelly (bass) and Isaac Tamburino (guitar, keyboards, percussion) present Superet as the culmination of their longstanding creative kinship. Snatched from the facade of a decrepit Los Angeles church (cult), the Latin word "superet" translates to "may it overflow," an apt description of the reclusive band's modus operandi. After quietly stockpiling eccentric, hook-laden rock gems behind closed doors, the group unveiled its blistering debut single "Pay It Later" in May of 2017. Superet is coming…
Sleeptalk release music video for crisp new single "Bright Eyes"
LA-based electro-pop quartet Sleeptalk's debut album has arrived via Artery Recordings and the band has released an accompanying music video for the single "Bright Eyes." The short and crisp track is an innocent song about an infatuation that finally blossoms.
Vocalist Anthony Fitzpatrick says "It's about being with the girl you have wanted to be with for so long and realizing you both were meant to be together."
Stööki Sound Take Bok Nero to the "Burbs"
Combining core elements of rap, trap, and grime, London's Stööki Sound make a bold statement with their sinister single "Burbs" featuring Philadelphia's own Bok Nero. With space age arpeggiated synths and a massive bassline, this track destroys conventional boundaries and unites rhymesayers across the Atlantic. Recently premiered by HipHopDX, "Burbs" arrived on the same day that Stööki Sound made their Tomorrowland debut, performing live on the Dim Mak stage.
VVELLS "Green Lights"
"Green Lights is an open call to be yourself. To be able to understand, embrace, and enjoy your place in this world. Keep your eyes open for that small crack of light and keep pushing towards it." – VVELLS
Janet Mock addresses the controversy via The Breakfast Club
Janet Mock addresses the controversy following her appearance on the problematic radio show.
Weezer Release "Paradise City"
Weezer have released a new video for their hit single, "Feels Like Summer," today. Inspired by Guns N' Roses iconic "Paradise City" video, the band filmed this video in late June 2017 at Goldenvoice's new Arroyo Seco Weekend festival in Pasadena, CA. "Feels Like Summer" is also dominating the Alternative Radio chart since its release in March; the song is currently top 5 and is the band's biggest Alternative Radio hit in nearly a decade.
Primus are excited to announce their ninth studio album The Desaturating Seven; via Rolling Stone you can now listen to the first single "The Seven" HERE.
This is the first studio album of original material since 1995's Tales From The Punchbowl with the classic Primus line-up of Les Claypool (vocals, bass), Larry LaLonde (guitar) and Tim Alexander (drums). The Desaturating Seven is inspired by a 1970's children's book Claypool often read to his kids when they were growing up. The book tells a story of seven goblins – one representing each color of the rainbow – who simultaneously pull all of the color out of the world.
JONAH unveil debut album "Wicked Fever"
In January 2015, in the remoter reaches of Fuerteventura, JONAH began writing songs for their debut album, "Wicked Fever". Somewhere between the depths of the deep blue sea and the arid volcanic moonscape, with neither mobile nor email reception but for that their own antennae all the more finely tuned, the duo condensed the surreal ambience of the place into their instantly recognisable ethereal sound.
Def Leppard Releases Mini Documentary Series "Step Inside: Hysteria at 30" Today
Legendary British rock 'n' roll icons Def Leppard celebrate the 30th anniversary of their seminal album Hysteria, one of the best-selling and most influential releases in music history, with mini documentary, Step Inside: Hysteria at 30. The documentary gives Def Leppard fans a behind the scenes look into the making of the iconic record, thirty years later.
Black Satellite debut action-packed "Blind" lyric video via HuffPost
Lead vocalist Larissa Vale told HuffPost, "We were going for an ultra-modern, synthetic vibe for the video that still captured the dark undertones of the song." The visuals display Vale's vengeful, hard-hitting lyrics over a space-age backdrop, reminiscent of the opening sequence of your favorite high-octane action thriller. Praised as a standout track on the band's debut album Endless, "Blind" features layers of guitar riffs supported by Vale's dynamic vocals. Vale remarked that, "Despite its catchiness, 'Blind's' meaning cuts deep with its often abrasive lyrics."
Aaron Lewis to Host 6th Annual Charity Golf Tournament and Benefit Concert
Grammy-nominated and multi-platinum singer-songwriter Aaron Lewis will hold his 6th Annual Aaron Lewis Invitational Charity Golf Tournament on August 5 at Crumpin-Fox Golf Course in Bernardston, Massachusetts. The Aaron Lewis and Friends Benefit Concert will take place the night before at Pines Theater at Look Park in Northampton, Massachusetts featuring special guests Mike Mushok (Staind, Saint Asonia) and Adam Gontier (Three Days Grace, Saint Asonia) plus Ben Kitterman and Corey Taylor (Slipknot, Stone Sour). All of the proceeds from both events will go to the nonprofit organization founded by Lewis, It Takes A Community (ITAC).
"It Takes a Community began when my family joined with neighbors in our small adopted home town to keep the doors of the community elementary school open after state funding was eliminated due to district consolation," explains Aaron. "It started out as something very personal and close-to-home, but is morphing into something bigger. If we can make a difference in our little corner of Massachusetts, couldn't we give additional worthy organizations in our area a similar leg up?"
LOCKED UP IN A RUSSIAN JAIL CELL, HE WINS A REMIX CONTEST
Some people in the music business may feel 'the struggle is real' when it comes to setting up a music production studio. Think of all the neighbors that always yell to shut it down, the big financial investment it takes, being holed up in a tiny room all day just to finish another track and the lack of much of a social life.
But there's always someone else who has it worse! Meet AJ BELIK, he's currently JAILED BY RUSSIAN AUTHORITIES for the possession and sale of weed. And he'll be there for another while..
Amazingly, he set up his music production studio in his jail cell which consists of very limited means.
Discrepancies Release Official Music Video for "Art of War"
St. Louis Rap/Rock band Discrepancies has released the Official Music Video for their single, "Art of War," off of their 2016 debut album The Awakening. Originally premiered on Metal Underground, "Art of War" was filmed and directed by Matthew Goodman.
Hand Habits shares new single "yr heart"
Document is a new series from Saddle Creek which aims to highlight artists and music scenes from around the world that the SC crew has fallen in love with, but aren't necessarily already part of the Saddle Creek family. The third release in the series is the yr heart 7-inch from Los Angeles' Hand Habits.
MAJOR LAZER'S 'SUA CARA' VIDEO FEATURING ANITTA AND PABLLO VITTAR RELEASED
'Sua Cara' is taken from the band's new surprise-released EP, Know No Better, and reached #1 on Spotify in Brazil within hours of its release. The song has been streamed more than 60 million times to date worldwide. The new EP expands upon the group's global sound, taking inspiration from their travels to Pakistan, Cuba, South America, Africa and more while paying homage to their Caribbean roots. 'Know No Better' feature appearances from Machel Montano, Busy Signal, Sean Paul, Konshens, J Balvin, Nasty C, Ice Prince, Patoranking, Jidenna, Anitta, Pabllo Vittar and more, as well as production work from the likes of Jr. Blender, Boaz van de Beatz, King Henry and Maphorisa.
LUUDE Releases New Single "Sticky Tape"
DJ/producer LUUDE reveals his newest single, "Sticky Tape" the highly anticipated release, which is out now. Continuing to display the producer's powerful production skills, "Sticky Tape" highlights a compelling sonic performance. The track starts out with an organic piano interlude and chilling synths that build into a drum and bass breakdown alongside a soothing vocal sample. From there, the song takes on a life of its own; evolving from its original organic sound into an electronic rain-shower of synth stabs and heavy four on the floor drum sections that keeps the mix banging from onset to end.
YOUNG GREATNESS ANNOUNCES SIGNING TO CASH MONEY RECORDS
Today, gold-selling critically acclaimed New Orleans rapper Young Greatness unveils his first single "We Rollin" on Cash Money Records at all digital retailers.
Produced by Grammy Nominated Drumma Boy [Gucci Mane, 2 Chainz, Future], the hypnotic trap beat gives way to a signature melodic chant from Greatness. A seamless fusion of soaring vocals and irresistible production, "We Rollin" represents a natural progression from the gold-certified 2016 breakout smash "Moolah" that turned the artist into a household name. It also properly kicks off his partnership with Cash Money Records.
LEDISI ANNOUNCES NEW ALBUM "LET LOVE RULE"
Verve Records artist and R&B songstress Ledisi is gearing up to release her ninth studio album Let Love Rule, out September 22. A nine-time Grammy nominated vocalist, Ledisi is excited to share her new body of work with the world as she delivers brand new vibes with classic vocals. Packed with raw, unequivocal emotion, the 15-track album showcases her evolution as an artist; executive produced by Ledisi and longtime collaborator Rex Rideout, the album also includes contributions from John Legend, DJ Camper, BJ The Chicago Kid and Kirk Franklin. The classically trained vocals remain on full display, but the production bobs and weaves between eras, echoing everything from seventies-style soul to 21st-century bounce. Let Love Rule is the pure essence of R&B music and will take the listener on a journey of life, love, and relationships.
NAS' "MADE YOU LOOK" GETS ETHERED
This one doesn't need a lot of word play from me as all the words you need are contained in the song. This is another one off of Page's forthcoming #StraightBars project dropping August 18th and is the perfect follow-up to last week's "The Story of OJ."
Supergroup Black Country Communion announce new album
Just like its three predecessors, 'BCCIV' was overseen by legendary producer Kevin Shirley, whose catalogue of hit classic rock records for Led Zeppelin, Iron Maiden, Aerosmith, Journey, The Black Crowes, has made him the hottest producer that rock music has to offer. Shirley, who originally had the idea of putting Hughes and Bonamassa in a band after seeing them jamming together onstage in Los Angeles back in November 2009 – is the group's unofficial 'fifth member'.
Black Country Communion is an earth-shattering combination of American and British rock influences-a bona fide super group that conveys to the world a simple but important message: classic rock is alive and in good hands in the 21st century. Their communion together forms something that is greater than the sum of its parts, creating a legacy being cemented within the halls of music history.
Peace Is Just A Break announced debut full-length album 'Little Boy'
A few weeks after premiering a new self-titled music video through their own YouTube channel and then on the Blank TV, Swiss metallers Peace Is Just A Break aka PIJAB (modern/melodic death-metal) just officially announced the release of their long-awaited debut full-length album 'Little Boy', planned for physical/digital on October 13th.
JOSH PEARL, "EMOTIONAL"
Pearl says the inspiration for "Emotional" came after he relocated temporarily to Los Angeles. "I felt like no matter how much I would show and prove to people how serious I was about everything I was doing, I still never got that same respect back. From being betrayed by a radio station back home that I built years of a relationship with, who falsely advertised my name at a event that I had no consent to, to someone I had love for not feeling the same way as I did towards our relationship. It all melted into me letting all of my emotions go onto this song, which is something that was new for me."
The song premiered on Impose Magazine where the band detailed, "This is a song about leaving home and the pangs of guilt/sadness that hang over you before the excitement of being in a new life sets in. We wanted the contrast of the bright guitar hooks/shimmering synth to offset the more somber tone of the lyrics."
City of New York and 'Biggie Smalls' Chris Wallace Family To Dedicate Playground's Basketball Court
City of New York Councilman Robert E, Cornegy, Jr. and the family of Chris Wallace aka Biggie Smalls will be dedicating basketball courts in the playground in which the legendary rapper played while growing up in Brooklyn. Friends, family and community leaders will be attending this historic dedication. Biggie Smalls was one of the best known hip hop artists of all time. He was born and raised in Brooklyn until he was tragically killed about 20 years ago. Many City of New York and parks officials will be attending.
The World is a Beautiful Place & I am No Longer Afraid to Die Announce New Album
The World is a Beautiful Place & I am No Longer Afraid To Die have announced the forthcoming release of their third full-length, Always Foreign. Due out September 29 on Epitaph, Always Foreign follows the Connecticut-bred collective's acclaimed 2015 album Harmlessness.
Also today, The Fader premieres "Dillon and Her Son," the kinetic and shimmering lead single from Always Foreign. One of the album's most blatantly upbeat tracks, "Dillon and Her Son" speaks out against "getting older and becoming the kind of person who resents younger people for having fun and doing something new," according to TWIABP bassist/vocalist Joshua Cyr. The song features Aaron Weiss from mewithoutyou singing guest vocals.
Frances Rose return with empowering new indie-pop anthem, "Read My Body"
On "Read My Body" (co-written with Larzz Principato [Halsey, Dua Lipa] and Allison Crystal), Frances Rose goes on to say, "One of our favorite things about New York City is the freedom and the ability to walk up to a stranger, find common ground, and connect. In our age of technology, people are becoming progressively more afraid of direct contact. This song is about embracing physical human contact and your sexuality. There's nothing more empowering than exuding confidence through body language. We wanted to write an uplifting anthem about not being afraid to go after what you want."
Leave the Universe Release Politically-Fueled Track 'N.W.O.'
San Diego's alt-rock/trap project Leave the Universe recently returned from 9 months in London, where they were writing and creating their debut EP N.W.O.With clear influences in the U.K.'s historical punk rock scene, Leave The Universe seamlessly blends alternative rock, post-punk, and electronic music, while exploring themes such as politics, insanity and love. Today, the band is thrilled to the official release date for the N.W.O. EP, set for September 1, 2017. Along with this announcement, Leave the Universe teamed up with IMPOSE Magazine to premiere the leading, title track, "N.W.O." Short for "New World Order," this song is a politically-fueled call-to-arms that was written the day after the last U.S. presidential election.
International Pop Artist Ozark Henry Releases New Single In The U.S.
"A Dream That Never Stops", produced by Tim Bran (London Grammar, Birdy, The Verve), is both very now and very vintage. Using old-school trip-hop with a solid dose of electro-pop, it evokes the R&B-fusion style honed by Marvin Gaye during his time in Ozark's home country of Belgium. Reminiscent of The XX, James Blake and Frances and the Lights, the track features upbeat drums, lush piano chords, and Ozark's warm tone.