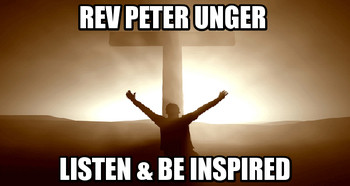 SPACE4LEASE release dreamy indie psych-rock single "Drifting"
A sonic transcendence of raw emotions, Space4Lease's new single "Drifting" will take you on a passionate journey of love, heartbreak and acceptance. The track was released today, after premiering on Idobi earlier this week, who said, "You'll be 'Drifting' from an intense love of the track to a deep reverie only music like this can inspire."
Ms. White Shares "Stone Street" Via The 405
Ms. White shares new track "Stone Street" via The 405. She explains that the track "pines for a polished, charmed life she never had, and maybe never wanted." The single is from her forthcoming EP, Jade, which is out 9/14.
VIC MENSA'S DEBUT ALBUM OUT TODAY
GRAMMY®-nominated artist Vic Mensa's highly anticipated debut album, The Autobiography, is out today via Roc Nation/Capitol Records. Executive produced by Jay-Z and No I.D., it features Pharrell, Weezer, The-Dream, Pusha T, Ty Dolla $ign, SYD, Chief Keef, Joey Purp, Dreezy, Saul Williams and more. The album has garnered early praise from Stereogum who picked it as Album Of The Week, NPR, Rolling Stone, Entertainment Weekly, VIBE, Chicago Tribune and many others.
Swedish Electronica Band Highly Sedated release their eagerly-awaited debut album
Swedish electronica band Highly Sedated have announced the release of their debut album, 'All We Have Is Now' via Steve Angello's SIZE Records. Comprising of 12 tracks, the album contains brand new material alongside their previous singles, 'Got Some Water', 'Make Love', 'Last Call' and their recently released album tracks, 'Highly Sedated' and 'Burn'.
Fall Out Boy – "Champion" Music Video Out NOW
Multi-platinum selling, Grammy-nominated band Fall Out Boy has unveiled the music video for their single "Champion" today. Starring Josh Brener (Silicon Valley), Timothy Granaderos (13 Reasons Why), Ashley Iaconetti (The Bachelor), and Jaden Smith (The Get Down), the video depicts each of their characters embodying the song's shared anthemic and defiant message in their own personal situations.
Rob Cockerton releases 'Design Your Life' EP
Established producer and Abode favourite Rob Cockerton returns to the label with a new original EP, 'Design Your Life'. Due for release on the 28th July, it features two solo tracks and a remix from UK house stalwarts Leftwing & Kody.
'Groove To the Beat' is a fast-paced opener, channelling Rob's characteristic sense of movement with a catchy bass melody and an attention-grabbing eponymous vocal sample.
NE-YO RELEASES VIDEO FOR "ANOTHER LOVE SONG"
NE-YO returns with "Another Love Song," his first new single in two years. Released by Motown Records/Compound Entertainment, the track is an infectious, exuberant celebration of falling in love.NE-YO wrote and recorded the song with producers Cirkut and Dr. Luke. It was mixed by Serban Ghenea.
Billie Eilish Drops Another EP Track "my boy"
"my boy" is the latest gem from Billie Eilish's forthcoming EP "dont smile at me" which drops on August 11 via Darkroom Records/Interscope.
HuffPost Premieres Super Duper's Emotive New Track
"Super Duper, the project from Nashville-based Josh Hawkins, comes with a new track 'Second Chances' featuring the soulful vocals of fellow Nashville singer Louis Johnson (The Saint Johns). The track laid down by Super Duper is lush and emotive and with Johnson's stellar vocals, it's a winner," HuffPost's Kelly Frazier wrote on Thursday.
Imitating Aeroplanes unleash debut single 'Hourglass'
Imitating Aeroplanes is the new project of Tord Øverland Knudsen (The Wombats) and Marius Drogsa°s Hagen (Team Me) – a collective output tallying five albums, multi-million sales and streams, repeat Billboard charts, international play-listing and widespread acclaim, including a Norwegian Grammy Award and multiple NME / MTV Award nominations.
MORTEN Drops New Dim Mak"China White"
MORTEN unleashes a main stage beast with his latest single "China White." Aided by fiery female vocals and epic drops, the trap-fueled anthem takes bass music to new heights and arrives in conjunction with MORTEN's debut performance at Tomorrowland. It first surfaced earlier this month as an ID track on his Dim Mak x Tomorrowland Mix.
BØRNS RELEASES NEW SINGLE "FADED HEART" TODAY
Santa Monica, California, July 28, 2017 –Indie-pop singer, songwriter and musician BØRNS releases his newest single "Faded Heart" today, July 28, on Interscope Records.
New Deborah Cox Remixes Combine 90's Vibes and Modern Dance Pop
Deborah Cox is best known for her 1998 hit single "Nobody's Supposed To Be Here," which held the record for the longest-running number one single on Billboard's Hot R&B/Hip-Hop Singles & Track Chart (14 weeks). Cox is also well-known as a Grammy® Award-nominated, multi-platinum R&B recording artist, film/TV and Stage actress, and bonafide LGBTQ philanthropist. The songstress has achieved 12 number one hits on Billboard's Hot Dance Club Songs Chart, with "Let The World Be Ours Tonight" sitting at number 14 for the week of August 5th, a soon-to-be number one hit.
Stars shared the following statement: "Does no one fall in love under fluorescent light? Pretty sure that's not true, as many an office romance could attest. But as a statement in support of love's delusions, we will stand by it. In love, the lights are different, softer; the air has more oxygen in it; and for a second, all you need is a good chorus to believe this might be the one. It's a Stars song, but with Peter Katis producing it. So, it's spaghetti with tomato sauce, but Mario Batali cooked it. So, eat it."
Coast Modern release self-titled debut album
Off the back of single releases totaling over 30 million streams, Coast Modern – comprised of Coleman Trapp and Luke Atlas – today release their highly anticipated self-titled debut album via 300 Entertainment / +1 Records. Earlier this week, the band are dropping a dreamy, stripped-back new track called "Frost" via Consequence of Sound, alongside an exclusive track by track of the forthcoming record.
KOWL – 'Memories'
Today, Australian-producer/DJ, KOWL released his new song, "Memories," via Casablanca Sunset. "Memories" is a 4-minute long instrumental electronic tune featuring warm analog synth on top of sultry guitar licks with fresh percussive rhythm.
BIBLICAL to Release New Album
Toronto rock and roll band BIBLICAL will release its new album, The City that Always Sleeps, on September 15 via Tee Pee Records / New Damage. The band's sophomore full-length is a deep dive into sludgy psych rock that explores spaces, textures and tones beyond the outer limits. In advance of the record's release, BIBLICAL debuts the new single and video, "Mature Themes", which vocalist / bassist Nick Sewell calls, "a meditation on buried things; buried ideas, buried feelings, buried people."
MILK TEETH SIGN TO ROADRUNNER RECORDS
Tipped as one of Britain's hottest rising rock bands, MILK TEETH has announced that they've signed with Roadrunner Records. The band's first release for the label comes with the brand new EP 'Be Nice' which is streaming now at all DSPs. 'Be Nice' represents the first of two interlinked EPs, with the second to follow later this year.
DIMITRI VEGAS & LIKE MIKE RELEASE NEW SINGLE, "COMPLICATED"
Two heavyweight superstars of the electronic dance music scene, Dimitri Vegas & Like Mike, have released their latest single "Complicated" with David Guetta and Kiiara today. The irrefutably stylistic party anthem track is available now at all digital providers via Sony Music Benelux/RCA Records.
Wiwek drops 'Drum Nation' EP on OWSLA
Wiwek has dropped his latest EP, Drum Nation, out today via OWSLA. The EP represents the most focused vision of Wiwek's pioneering "jungle terror" genre, a blend of Dutch house, Indian-inspired rhythms, tribal drums, exotic bird calls and more made with an expansive, one-of-a-kind library of sounds that Wiwek has spent years building.
YOUNG THE GIANT UNLEASHES TWO-TRACK SINGLE "MIRRORBALL/MIND OVER MATTER (REPRISE)"
Fueled By Ramen recording group Young The Giant have released their two-track single, "Mirrorball/Mind Over Matter (Reprise)." Previously only available on vinyl as a Record Store Day piece, the songs are now available today at all DSPs and streaming services.
The band took to Instagram yesterday to announce the arrival of the two-track single: "'Mind Over Matter (Reprise)' was recorded in Nashville with The Raconteur's Brendan Benson while we were on tour. We strived to recreate the power of the original recording while harnessing a more pastoral sonic. We wanted to reshape and re-tool with the same skeletal framework; strip it and re-dress it with new varnish. Benson even brought in the renowned McCrary Sisters to sing back up. We hope you enjoy – 'Mirrorball & Mind Over Matter (Reprise)' out Friday."
Cheat Codes and Nicky Romero release 'Sober'
EDM trio Cheat Codes and Dutch superstar Nicky Romero have released their latest single "Sober" through 300 Entertainment which can be heard here. The track comes on the heels of what has been a breakthrough year for Cheat Codes, comprised of Trevor Dahl, Matthew Russell and Kevin Ford, with the success of their massive hit "No Promises" featuring multi-platinum selling and Grammy nominated vocalist Demi Lovato. The song is approaching 2 million equivalents around the world and has over 220 million streams globally. Its accompanying music video has been streamed more than 60 million times on YouTube. Additionally, with "No Promises", the group has reached over 1.5 billion career streams to date, continuing to display their undeniable ability to produce a catchy pop hook. Most recently, the group was featured on the official remix of Katy Perry's hit single "Swish Swish", which can be heard here. The group's current remix of Maggie Lindemann's single, "Pretty Girl" (with CADE) is showing explosive growth globally with over 200 million streams.
Stream New Pinact Track "Everybody Says"
Pinact's sophomore LP, The Part That No One Knows, comes out on August 25th via Kanine Records. Though it's the Scottish band's second release for Kanine, it's their first as a three-piece, since adding bassist Jon Arbuthnott to round out their energetic, punk-infused sound. The upcoming release is full of fuzzed-out guitar hooks and razor-sharp melodies, earning Pinact comparisons to everyone from Dinosaur Jr. and Weezer to FIDLAR.
AWAKEN I AM RELEASE NEW VIDEO "BLIND LOVE"
Blind Love, the sonically infectious, ethereal and groundbreaking new album from AWAKEN I AM is set for release on September 29th, 2017. The Australian Gold Coast quintet have delivered a captivatingly hypnotic and visually liberating music video for the first single and title track, "Blind Love."
PHIL ADÉ RELEASES NEW SINGLE "NO FEAR"
Today, buzzing ThreeSixEight/Every Blue Moon hip-hop recording artist Phil Adé releases his new single "No Fear" featuring Tate Kobang and Saba Abraha via Billboard. "No Fear," from Phil's forthcoming album Selfish, is filled with substantial lyrics that could initially translate as subtle due to Phil's mellow and cerebral approach. Phil's artistry paired with Tate Kobang and Saba creates a track that is undeniably captivating. "No Fear" is also the official song for WWE NXT premiering on August 19 on WWE Network.
Bandsintown Releases New Version of Popular Concert Discovery App
Bandsintown, the popular concert discovery platform, is making it easier than ever for artist and fans to connect with the release of Version 6.1 of their app, which is available today on the App Store on iTunes and Google Play.
The new version of Bandsintown is their most significant app update in the past year and is a direct result of specific input and feedback received from passionate artists, managers, and fans. The latest update – which comes in time for peak festival season, improves concert discovery through new search functionalities and enhances the connection between bands and fans by allowing artists to communicate with their most engaged fans – the concert goers.
Dirty Pop Artist Fiona Grey Shares Video for "Money"
Drawing inspiration from fashion photographer, Helmut Newton, Fiona and her director, Chase R. McCurdy, filmed the video in Paris while on tour in Europe. Here, they were able to shoot in the infamous "Le Smoking" alley — the exact location where Newton styled and photographed the statement-making Yves Saint Laurent tuxedo in 1975.
KIM VIERA SHARES NEW SINGLE "GOLD LINING" TODAY
Flipping a sample of Lumidee's classic "Never Leave You (Uh Oooh, Uh Oooh)," the songstress delivers a soulful and show-stopping anthem that's as empowering as it is engaging. "Gold Lining" marks her first release for Republic Records and paves the way for the arrival of more new music very soon.
With over 60 million streams on Spotify, SonReal inspires his fans with relatable, hooky, and radio-friendly jams. Riding a simple and insidiously catchy piano loop, reminiscent of "Broccoli" or "iSpy," SonReal revels in the joy of making music on "Who Care," his latest single. A master at crafting infectious choruses with positive messages, SonReal encourages his fans to put their minds to their passions and not give up, no matter what the haters say. Alternating smoothly sung bars with rapidfire flows, SonReal shows off the full breadth of his talents on the track, premiered today by Complex. "Who Care" is the latest single from One Long Dream, SonReal's upcoming debut album. Featuring production from Kenneth "Babyface" Edmonds, Rahki (Kendrick, YG, Schoolboy Q), DJ Kahlil (Dr Dre, Anderson Paak, Eminem) and others, and boasting the hit single "Can I Get A Witness?," One Long Dream releases on August 11th via Black Box Music.
Lio Nicol Releases Playful Video "They Sent You Back Down"
Lio Nicol's bubbly charisma shines in this catchy summer anthem and video. To create the lively, cinematic video, Nicol recruited Los Angeles film director Riley Robbins (Pharrell Williams, Juicy J) to shoot her, alongside her friend Katherine. "They Sent You Back Down" explores the idea that soul mates can take many shapes- friends, lovers, and siblings can equally fill the role. Nicol leaves the interpretation of her lyrics up to the audience, allowing them to add their own meaning to the song. "'They Sent You Back Down' is a reflection on what it's like to have a soul mate, someone that knows you so well it seems too good be true- someone you can do anything and everything with," explains Nicol. "Almost like they're an angel sent back down to be in your life."
With over 52 million SoundCloud streams and more than 63,000 YouTube subscribers, 21-year-old artist/producer Felly is rapidly rising in popularity. Gliding over a jittery, ethereal instrumental with a melodic flow, the young rapper takes his success into his own hands on "Bag Season." Aided by an impossibly smooth hook from the velvet-voiced Trip Carter, Felly reaps the fruit of his labors, spitting about working hard and shouting down his haters: "Pimpin' ain't easy but it sure is fun/Can't fuck with a real one, y'all my sons." Premiered by Earmilk, "Bag Season" is the latest single from Wild Strawberries, Felly's upcoming project. "Bag Season" follows the release of the video for "Blue Velour," the live-in-studio jam cut that shows what Felly and his band can do.
DAE DAE RELEASES '5 REASONS PROJECT'
Today, Atlanta rapper and motorcycle enthusiast, Dae Dae released his highly anticipated project, 5 Reasons.
Executive produced by his friend, Nitti Beatz, Dae Dae delivers 11 tracks that will definitely help you continue your summer the right way. Prior to the release of 5 Reasons, Dae Dae dropped the project's first single, "New Wave" on Worldstar Hip-Hop. Dae Dae went on to join forces with director, G-Visuals for the "New Wave" music video, which pays homage to iconic Atlanta music videos such as: Outkast's "Player's Circle," Ying Yang Twins "Wait (The Whisper Song)," Bone Crushers "Never Scared," and a few others.
DANISH SINGER-SONGWRITER SOLEIMA RELEASES NEW VERSION OF ALBUM TRACK "BREATHE"
oleima casts an enigmatic and hypnotic spell with her recent debut mini-album 'No.14' and today she brings an intoxicating island vibe to her new version of album track "Breathe" out today via Big Beat Records; featuring Jamaican dancehall artist Kranium and Hoodboi and adding another layer of invention to the track's modernist alt-pop. Watch the official music video here, premiered today via Milk.
"I feel like Kranium fits into the vibe of the song in a really exceptional way," Soleima explains of the rework. "I love his mellow melodies in this kind of song. Really clever. It has been a great experience."
SNAKEHIPS & ANNE-MARIE RELEASE "EITHER WAY" (FEAT. JOEY BADA$$)
Today, coveted U.K. beat-makers, Snakehips partner up with British superstar Anne-Marie and American rapper Joey Bada$$ to release new track "Either Way" via Sony Music U.K./RCA Records. Snakehips & Anne-Marie also release the music video for the track, which was directed by filmmaker Hector Dockrill. Filmed around the U.K. Capital, the video offers a snapshot of London's youth culture, following a series of multicultural groups in their day to day lives. "Either Way" (feat. Joey Bada$$) is available now at all digital retail providers
SABRINA CLAUDIO CAPTIVATES AGAIN WITH "BELONG TO YOU"
Recently hailed a "master of seduction" by the LA Times, Sabrina Claudio has delivered another entrancing new song and captivating visual. "Belong To You" was premiered yesterday by Apple Music's Carl Chery and Zane Lowe on Beats 1. The video made its premiere today on The FADER, alongside an interview feature about Claudio dubbing her, "your favorite new star." The "Belong To You" video captures Claudio gazing at herself in mirrors throughout multiple high-fashion settings, which captures the song's ultimate meaning of self-love.
STATE OF SOUND RELEASES NEW TRACK "HEAVEN"
Stockholm duo State of Sound releases today their new track "Heaven" via Sony Music Sweden/RCA Records. The summertime-ready track, which is a cover of Bryan Adam's "Heaven," is now available across all digital service providers.
HDLSS shares new single "What Comes Next?"
The album was recorded/produced by HDLSS and mastered by Yale Yng-Wong (Grizzly Bear, Chairlift) and Jonathan Schenke (Parquet Courts). Today the band shares a new track "What Comes Next?" via AdHoc – they'll also be playing this Sat. night at Baby's All Right in Brooklyn, opening for the much-hyped KUCKA who has recently appeared on tracks w/ Vince Staples & Kendrick Lamar.
Kublai Khan Release New Song & Video "The Hammer"
The four piece metalcore band Kublai Khan was founded in summer 2009. In this scene, bogged down with mindless music and meaningless lyrics, the band is making its mark across North America. Combining traditional metalcore music roots with the new sounds of underground hardcore, Kublai Khan is working for something new. With hopes of continuing to play music every day to all open ears.
LONDON BASED THREE PIECE FLAWESREVEAL NEW SINGLE'BLANK DICE'
-London via Yorkshire band FLAWES reveal their new single 'Blank Dice' via Red Bull Records. It's the second track from their upcoming EP due for release this Autumn.
The new EP is the band's first new material since 2016's 'CTRL' and 'UNSPKN' EPs created a feverish buzz around the trio. 'Blank Dice' – produced by young, London producer Lostboy (Ella Eyre / Anne-Marie) encapsulates the band's flair for alternative pop which has been attracting a loyal fan base these past 12 months.
International Special Releases New Track "Go" Today
Fresh of the heels of his film-debut in the Tupac biopic, All Eyez On Me, International Special is beloved by many of rap's upper echelon. He is personally responsible for orchestrating the success of many of today's platinum artists and chart-toppers. It was only a matter of time before Special stepped into the booth himself.
Special has been featured in top-tier magazines and blogs, alongside hip-hop heavyweights like Jay Z, Busta Rhymes, Lil Wayne, Chris Brown, The Game, Young Jeezy, French Montana, DJ Khaled, and Young Thug, among others. Special's reach and rolodex are un-matched – which can be seen via his Instagram – even scoring him a premiere seat at the 59th annual GRAMMY® Awards.
Olympia, Washington has a well known history as a mecca for burgeoning artists and musicians. The band Fruit Juice has without a doubt, developed into the retro-glam darling of the college town's music scene. Now that half of the band resides in Seattle, their stature and influence is spreading to larger audiences.
Their first release, a five song EP titled Terra-Fi, showed us nostalgic elements of '60s Psychedelic Pop, and '70s era glam, while carrying us into a distinct, modern atmosphere of infectious energy, sparkling oddities, and 13 shades of eye shadow. You can expect that and much more on Fruit Juice's first full-length album, Eat You Up. Recorded at Swoon Records with engineer Jeff Southard (Tangerine, Fauna Shade) and Bear Creek Studio with engineer Jerry Streeter (Brandi Carlile, The Lumineers, Secret Sisters) you can expect pristine production and fidelity, without missing any of their wild character.
Sammie Releases New Single "Bad Gal"
Fresh off the success of his 2016 EP I'm Him, former pre-teen sensation Sammie returns with the tropical single "Bad Gal." Blending dancehall and afrobeat sounds, the flirtatious track showcases the singer-songwriter's versatility and serves as a reminder that Sammie is all grown up. Produced by Bryan "K City" Elmore and premiering exclusively on Vibe, "Bad Gal" is the first single off his upcoming third album and first independent offering via Star Camp Music/ EMPIRE, slated for a fall release.