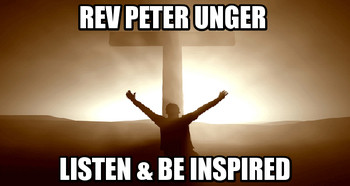 Sian Cross – 'Gave Away'
Sian says: "The music video is a direct presentation of the story behind Gave Away told through the medium of dance. The lense provides a connection between the subject and myself; I helplessly watch on as my best friend struggles to break away from a life of drugs. The video takes us through her battle all the way through to her eventual redemption after some unexpected news gives her a new perspective on life. This video means a lot to me not only because of its content but it is also the first time I have stepped into the director's shoes to shoot my own music video."
LeAnn Rimes Brings the Holiday Spirit to July
LeAnn Rimes is getting back on the road just in time for Christmas to play in over a dozen cities across the U.S., as the multiplatinum, two-time Grammy® Award-winning female vocalist announces her 5th annual Today is Christmas Tour. The holiday extravaganza will kick off in Sarasota, FL on December 3 and wrap in Aspen, CO on December 20.
RUSS RELEASES NEW VISUAL FOR CURRENT SINGLE "ME YOU"
Russ just wrapped up his nearly completely sold-out headlining Wake Up Tour. He is set to perform at various upcoming festivals including Lollapalooza, Austin City Limits, Life is Beautiful and Osheaga.
Ontario-based vocalist/producer Chris LaRocca has just dropped a new single "Wild" with NYLON. Highlighted by ambient textures, ethereal synths, and dreamy melodies, the track was inspired by Chris' experience with the power of infatuation – the push and pull of being too involved.
New Music by Hz
Releases her new single "Pia Pia." After releasing her debut EP, April 1st last fall, Hz aka Hz_Sound follows up with a great summer single that'll surely have the ladies dancing. the single was mixed and mastered by industry producer and audio engineer Steve Sola who has worked with the likes of P. Diddy, 50 Cent and Mariah Carey. The reggae influence is reminiscent of Drake's "Controlla" or Justin Bieber's, "Sorry." Here is the Spotify link to stream:
The Montreals – 'deadheads.' Single
Regarded as one of "the next big things in Australian Music" (5Why), The Montreals, are a slick indie-rock outfit from Adelaide, South Australia. After kicking the door down with their debut EP Indigo Club in late-2016, the band successfully toured nationally and performed in support for internationally successful acts including ALPINE, LAST DINOSAURS, ANDY BULL, HEY GERONIMO & DORSAL FINS. Mixed by Magoo (The Jungle Giants, Art vs. Science) and mastered by Steve Smart of Studio 301 (British India, Vance Joy), the 3-track record garnered hundreds of thousands of streams on streaming services worldwide. The highly anticipated release of their first single of 2017, 'deadheads.', is the exclamation point on a breakout debutant year.
Axwell + Ingrosso take over Best of Dance by Aftercluv on Spotify
Known as legends in the global dance music scene, Axwell ? Ingrosso are masters when it comes to curating beats designed to rock a dance floor. In the week leading up to their highly anticipated headlining performance at Tomorrowland Belgium, the duo has taken over Aftercluv's Best Of Dance Spotify playlist, with 160k followers, to bring fans plenty of sounds to get excited about. The list includes favorites like Falcons' "Want Your Body," Moullinex's "Love Love Love", Alpha 9's "The Night Is Ours," and of course classics by Axwell ? Ingrosso themselves, including "More Than You Know," "Dream Bigger," "Renegade," and "On My Way." Tune in now and get ready for Axwell ? Ingrosso's performance at Tomorrowland this Friday, July 28.
DAYDREAM XI: Brazilian Outfit Signs With Sensory Records
Laser's Edge branch Sensory Records confirms the label's signing of Brazilian outfit DAYDREAM XI, issuing the info for the band's second album, The Circus Of The Tattered And Torn, which is now set for release in September alongside their performance at ProgPower USA.
Mixing hard rock and progressive rock with heavy and power metal influences, Brazil's DAYDREAM XI is a band with no self-imposed boundaries. Their debut album The Grand Disguise was produced by Jens Bogren, head of the world-class Fascination Street studio, in Orëbro, Sweden, released in September 2014, via Power Prog. The album has received many great reviews all over the globe, placing the band as one of the most promising names in progressive metal in South America.
ANTONIO RAMSEY Releases His New Single, "RITUALS"
What becomes of a striking vocal talent that was born and bred for entertainment in South Florida, polished and primed in Atlanta and is currently being presented in the Los Angeles performance sect? Undoubtedly, the debut of a conceptual new genre, "Funk Trap" and a comprehensive new talent, Antonio Ramsey, who's destined to dominate the charts and update what we now know to be the soulful sound of today's man.
The raspy baritone and soon to be vocal paramount has opened shows and shared stages with fellow celebrated performers including Fantasia, Lyfe Jennings, Anthony Hamilton, Bobby Brown, Vivian Green, Bobby V, Chubb Rock and more. Currently, Ramsey is promoting his newest single All Night Long, a mannish, bass-ladened promise to unabashedly "give it all he's got" all night long. The accompanying video, shot between a desolate California desert and a sex-charged hotel room is steadily tearing through the social-sphere drawing fans into the look, feel, sound and overall experience that is the 20-something year old crooner with boy-next-door charm.
Andrea Oliva remixes Thick Dick's seminal track 'Welcome To The Jungle'
Swiss tastemaker Andrea Oliva has been handpicked to craft a remix of Thick Dick's classic 'Welcome To The Jungle'. Originally produced by E-Smoove and released sixteen years ago, Andrea's edits signify the return of Erick Morillo's critically acclaimed SONDOS Records imprint.
The Afghan Whigs release new single
Originally released by Pleasure Club in 2004 on their second and final album, the Afghan Whigs' version of the song features the original singer and writer James Hall. The track has been a staple of The Afghan Whigs' live set in Europe during the In Spades tour.
"Pleasure Club was a legendary New Orleans band and Dave Rosser and I had spoken for years about performing this song," Greg Dulli commented. "In light of his passing we decided to record it in his honor."
Warbly Jets to release self-titled debut album on Oct 20
Ask synth player Julien O'Neill how Warbly Jets fits into LA's music scene and he'll have a simple answer for you: they don't. They exist out there in the ether—caught somewhere in between yesterday and today, where massive rock 'n' roll melodies brush up against skittish breakbeats, swoon-worthy strings, and laser-guided synth lines. Warbly Jets will release its self-titled debut album on October 20 via Rebel Union Recordings and the album is available for pre-order at PledgeMusic and iTunes.
Sofia Imas releases stunning debut "Cold"
Sofia Imas and her debut single "Cold".The track is accompanied by a wonderful video that acts as the perfect foil to the raw and personal nature of the track. Championing a DIY approach, "Cold" was written, produced and recorded by the Canadian singer/songwriter, who also shot the video herself.
Nick Mulvey's latest single "Mountain to Move"
Wake Up Now, an album rooted in conscience, was produced by Ethan Johns at Real World Studios who recorded Mulvey and his band live and at their most raw to reinforce that key community spirit. That sense of community was further drilled home by Brian Eno who in a few pre-recording sessions implored Mulvey to open up more and consider sharing the workload. The idea of opening himself up has filtered into Mulvey's lyrics, once swathed in metaphor upon metaphor, they're now at the heart of this record's identity.
SINGER/SONGWRITER NOAH PARKER'S NEW VIDEO
Singer-songwriter-musician and video director/writer Noah Parker premieres his new video for his original song, "Tomorrow's Too Late" on Huffington Post, today, Wednesday, July 26th, 2017. A gifted artist who studied film at Yale, Parker wrote and shot the video in LA, marking the rising pop star's directorial debut. Parker is also finishing up work on his debut EP and his third single "Radio," both recorded in LA and due mid-August, 2017. The entire EP, including initial single, "Fight the Feeling," is produced by top studio team, The Cartoons (Emile Ghantous and Keith Hetrick).
Skrillex and Poo Bear drop new song "Would You Ever"
Skrillex and singer/songwriter Poo Bear have teamed up for their new song "Would You Ever," out now via OWSLA / Atlantic. Poo Bear has been building his name as Justin Bieber's go-to hit writer — penning Skrillex, Diplo and Bieber's triple platinum single "Where Are Ü Now" as well as seven other songs on Bieber's latest album Purpose — now he's making his artist debut singing on his first solo collaboration alongside Skrillex.
Rounder Records has announced the release date for Gregg Allman's final studio album. SOUTHERN BLOOD arrives everywhere on Friday, September 8th. NPR premiered the album's first song, "My Only True Friend" today.
Shelley Short's new Peter Broderick-produced album
Shelley Short's newest project was forged in a little town on the Oregon coast, where the house and studio of musical polymath Peter Broderick sits on the lee side of great sand dunes that slope down to meet the raging grey unpredictable Pacific Ocean. Broderick, after hooked by her last covers record, made contact and invited her out there to see if they might work on something.
"In an age when tradition is often foregone, Shelley seems to be able to look back and find meaningful guidance in the ways of the past," he says, "I think this is where that nourishing feeling came from as I listened to her vinyl in the spring. There's an intangible wisdom in the folk traditions, and what a joy it is to spend time with someone who carries some of that. In person and on record."
B-52s Cindy Wilson announces new album
Kill Rock Stars has announced the release of CHANGE, the eagerly anticipated debut solo album from the legendary Cindy Wilson. CHANGE arrives everywhere in November. The album is heralded by the shimmering first single, "Mystic," premiering today exclusively via Stereogum.
Watch Der Kvnstler's vibrant video for "Sommerloch"
"Sommerloch" celebrates self-indulgence and the simple pleasures of life. Reintroducing decadence and sex appeal back into the musical landscape, Der Kvnstler merges quirky electro-pop and Dada-influenced art into an irresistible and unforgettable performance. Whether it be golden latex gloves or precariously placed exotic fruits, "Sommerloch" is here to celebrate your kink.
Acclaimed string band Twisted Pine on NPR Music's "Heavy Rotation"
Acclaimed Boston string band, Twisted Pine was featured on NPR Music's Heavy Rotation over the weekend: "Hold On Me," displays everything that is wonderful about Twisted Pine: an upbeat, poppy vibe; energetic, driving rhythms; virtuosic solos; tight harmonies. This is definitely a band to watch!"
Asthmatic Kitty's Angelo De Augustine Debuts Animated New Video For "Haze,"
Last week, De Augustine performed at Los Angeles' historic Hollywood Forever Cemetery in support of Planetarium — featuring Sufjan Stevens, Bryce Dessner, Nico Muhly, and James McAlister — and today the 24-year-old has announced a handful of U.S. tour dates in October. The shows will take the young songwriter through Los Angeles, San Francisco, Washington, DC, Philadelphia, and New York before he heads overseas in November, beginning with a stop at the Pitchfork Avant-Garde Festival in Paris on the 1st. Tickets for the U.S. dates will go on sale this Friday, July 28th.
Sleep Party People Shares "Fainting Spell" Video On Earmilk
Earmilk has shared Sleep Party People's video for his single "Fainting Spell". For the video, fans worldwide were given the opportunity to take part in the music video. Hundreds of fans submitted their own photos and videos, each wearing their own hand-made bunny rabbits, a de facto symbol of the band. Many of these submissions were then used in the making of the video, which was directed by Ryan Valdez. "Fainting Spell" along with previously released singles, "The Sun Will Open Its Core", "Lingering Eyes", & "The Missing Steps" are all featured on the new LP 'Lingering'. Written, recorded, produced and performed entirely by Danish multi-instrumentalist Brian Batz, 'Lingering' – featuring collaborations with The Antlers' Peter Silberman & Air vocalist Beth Hirsch – is Sleep Party People's fourth studio album, and the first release since 2014's 'Floating'. 'Lingering' is out now via Joyful Noise Recordings.
Mister Heavenly announces new album
Mister Heavenly dabbled in love and affection on their first record, 2011's Out of Love (Sub Pop). This time, however, the band is in a scrappy mood as they embrace a tougher sound on their new album, Boxing the Moonlight.
"It seemed like it was a good idea to pivot from the subject matter of the first record," Thorburn says. "That was maybe a more emotional thing, and I think this record is much more physical."
SWEATER BEATS SHARES INCREDIBLE 'GLORY DAYS' KARAOKE THEMED OFFICIAL VIDEO
Sweater Beats sets the scene in a Los Angeles karaoke bar, delivering his best performance of Weezer's 'Sweater Song', at the top of his official music video for new single 'Glory Days'; with guest appearances from a bevy of other Asian-American influencers including: Far East Movment; producer/DJ/agency, The Kinjaz; professional dance group, Ryan Feng; of The Quest Dance Crew, Starro; Grammy nominated producer/multi-instrumental/DJ, Dumfoundead; rapper/producer, Lydia Paek; singer/dancer, Ellen Kim; choreographer/dancer/actress, and Kimi Singer; actress/model starring as 'Karaoke Girl' in the video – to name a few.
INHEAVEN Share "World On Fire" Video
Each step that INHEAVEN take towards the September 1st release of their self-titled debut album seems to be both bolder and darker than what came before. That's exactly what their current track 'World On Fire' delivered, with Dork calling it "a typically incendiary mega banger."
Snafu – "Blast" feat. Abrax Phaeton
LA bass music producer and DJ Snafu is excited to announce the release of his latest single "Blast" featuring rapper and hip-hop artist Abrax Phaeton. Snafu brings the heat with "Blast" by combining elements of dubstep, trap, and hip-hop with Abrax's lyrical flow. The result is a bone rattling, energetic and uplifting song that simply makes you want to get up and dance. Any fan of trap and bass music at large ought to keep a close eye on him in the years to follow. "Blast" featuring Abrax Phaeton is now available on all digital platforms and is also available with VIP Vocals.
TIDAL's Rising Artist on New Music Video FT Popcaan!
Ivy draws her unique sounds from all around the globe. The blonde bombshell was born in Ukraine and moved to France when she was a pre-teen with her mother, father and two brothers. Since the time she could speak, Ivy knew with absolutely certainty that one day she would be a singer. She grew up listening to some of the biggest music icons including Michael Jackson and Prince. Layne was also drawn to off-beat artists who had a unique vibe and sound, like Gwen Stefani. Knowing she needed to experience more of the world, Ivy took a leap of faith and moved to New York City where she was really able to hone her tone and style as an artist.
Landlocked for the Summer? Watch Ivy Layne's Beachy Debut Music Video
Z-RO PREMIERES NEW VIDEO "HE'S NOT DONE"
Premiering on Noisey, Houston rap legend, Z-Ro, lets loose the video for "He's Not Done," the last song off his final album, No Love Boulevard, which skyrocketed to #2 on the iTunes Hip Hop charts immediately after its release. Directed by Squrilla Montana and The Mo City Don himself, the video shows Z-Ro rapping in front of thousands of fans with flashbacks to memorable moments in his 20 year career, and scenes of Rother Vandross speaking to himself about the trials and tribulations of the rap game. The song serves as a reflection and leaves fans questioning the future of The King of the Ghetto in hip hop.
Single: Siya – "Culture Vulture"
A fiercely charismatic emcee from a hip-hop crazy neighborhood in Brooklyn, Siya can go toe-for-toe with any rapper in New York City or beyond. Snarling over a minimalist, chime-driven beat, Siya throws fake rappers in the trash on "Culture Vulture," viciously attacking those without taste or originality. Featuring an appearance from Latinx trapper Troopnastyy, who delivers a ferocious bilingual verse that speakers of any language can understand, "Culture Vulture" is one of the purest examples of Siya's talent yet, packed with perfectly-crafted boasts, lascivious come-ons, and menacing threats. Premiered by Mass Appeal, "Culture Vulture" is a highlight from 383 – For Roosevelt, Siya's upcoming project. Her third project in eight months and her most accomplished yet, 383 – For Roosevelt drops on July 28th.
Jesse Woods shares dreamy "Buckle Bunny" video
Jesse Woods' muse is movement — a new town, a new job, a new situation — and the songs on Autoflower are borne of his ever-changing circumstances. Jesse Woods picks up stakes incessantly, skirting the edge of a scene long enough to observe it in raw detail and draw up its' questionable characters. In each town, he works the odd jobs common to many musicians (recent stints include car garage attendant, hospital instrument salesman, Bass Pro Shop flunky) long enough to gather enough material to fill his quiver. Then he'll quit and hit the road again. With a new city comes fresh inspiration: NYC, Marfa, Mexico City, and Lockhart are all recent homebases for Jesse.
Talullah Ruff Shares "I Am Not" via Atwood Magazine
Reflection lies at the core of Ruff's art, her lyrics acting as mirrors for what she internalizes about herself and her experiences of dejection. She seeks to create sonic worlds for her listeners, while also attempting to forge refuge and connection. With over 200 unreleased songs and 2 unpublished novels to her name, What Is Honest represents a curated collection of her works from freshman year of high school to her sophomore year in college. Blending 1970s-esque production with 1990s alt-rock songwriting and aesthetics, Ruff has built her own brand of art rock, in which she seeks to blend each eclectic side of herself. Using piano and vocals to drive forward her heart-rendering lyrics, her music suggests a nostalgic nod to her inspirations, such as Fiona Apple, Jeff Buckley and Tori Amos.
Heavy Hearts' new song "Unravel (Your Love)"
Breakout Canadian alternative rock band Heavy Hearts has debuted a video for their new single, "Unravel (Your Love)." The song comes at the launch of their U.S. tour which is currently underway and will extend until the beginning of August.
Amai Kuda & Y Josephine Share Earthy New "Cave" Video
Canadian singer-songwriters and activists Amai Kuda and Y Josephine are here today with the new video for their single "Cave." The earthy, soulful video makes one think of the roots from which they came, focusing on the organic relationship between nature and humanity. In the words of PopMatters, "It's a track that is meant to reconnect humanity to Earth itself, and its music video showcases parallels "between water and skin, and between rock and bone" to get there. It's all about love, womanhood, and beginnings, and it all comes about beautifully."
Party Favor & NJOMZA Release Video for Collaborative Single
Party Favor and Njomza have joined forces, alongside FKi 1st, to create "Caskets," this summer's hottest anthem, via Mad Decent. Out today, the accompanying music video touches on the beautiful chaos of the summer festival season; NJOMZA joyously wanders through a rollicking assortment of scenarios emblematic of a festival setting. The track's tropically definitive tones and dazzling vocal performances leave the listener begging for it never to end, and for Party Favor, Njomza, and FKi 1st's next collaboration to start right at once. Click here to watch the video on YouTube now.
New 'The Complex Cover' Features LANA DEL REY
THE COMPLEX COVER profiles Lana Del Rey on the heels of her recently released fourth studio effort Lust for Life. In the interview – filmed at the Prohibition era-inspired, Hollywood hotspot No Vacancy and produced in the nostalgia-inducing style of the 50s and 60s she's known for – Del Rey opens up to Complex's Noah Callahan-Bever about the album's overall lighter tone, explains her decision to weave elements of the current political climate throughout the record, reflects on her experience collaborating with her friends, explores her growth as an artist, and more.
Saturn Rising announces debut EP
Darkest Dream is a full conception of music, dance and visual expression. The Bay Area vocalist outlines the pains of love, life and his pursuit of artist growth, all set to an atmospheric and intimate club aesthetic. The 5 tracks cover a range of sounds and ideas from the tribal-trap influences found in "Ghost", and reaches back to their 90's R&B influences in "Blown." Darkest Dream is out August 25th on Molly House Records.
Charli XCX new single "Boys"
"Boys" marks the next track from the multi award-winning talent; singer; songwriter; video director; documentary maker; radio host; record label boss' forthcoming third studio album. The single made with Jerker Hansson (Zara Larsson, Terror Jr) and Cass Lowe (Snakehips, Rudimental) follows Charli XCX's genre-defying "Number 1 Angel" EP which boasted hook-fueled collaborations with some of her favorite artists (including RAYE and MØ), which also follows her recent single, "After The Afterparty" ft. Lil Yachty, celebrating over 43 million global streams. Charlotte Aitchison has won 2 x SESAC Songwriter of the Year Awards, 2 x Billboard Awards, 2 x NME Awards, and 1 x YouTube Music Award alongside an array of nominations at the Grammy's, BRIT Awards and MTV VMA's. Not to mention the studio time she's commanded with the likes of Blondie [Charli has writing credits on their latest LP 'Pollinator'], Rihanna, Gwen Stefani, Selena Gomez, Britney Spears and many more. Charli XCX will be supporting Halsey on her US tour this fall. Stay tuned for further announcements.