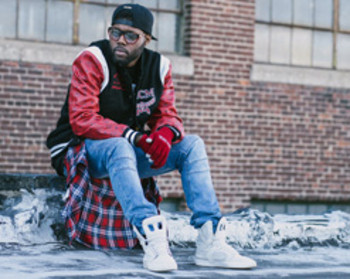 What do you get when you take a classically trained pianist and graphic artist and raise him with a passion for hip-hop? Jase Harley, a New Jersey native and freelance multimedia creator who's music has garnered over 12 million streams worldwide. Even before he began taking piano lessons at age 12, he grew up an artist; and a lifelong love of drawing and painting eventually transitioned into a love of making music. This has inspired the creation of Fresh Fuzion, a multimedia outlet he conceived that's "about [blending] different forms of music and art together." While he grew up on hip-hop, he's greatly influenced by older soul, jazz, and blues music, and cites film composers Hans Zimmer and Ryuichi Sakamoto as some of his favorite musicians.
Harley recorded and mixed his latest album Free Pxrn: the Memoir of an American Heathen (released in March of 2016) in the studio he's owned in Hoboken for the past 4 years. After gaining traction on Pandora, the album now has over 12 million spins online and counting. "Between the Lines", like every song Harley writes, is a true story. "I don't rap about anything that doesn't happen to me", he says, explaining that the song is "about the relationship between me and one of my exes."
While loosely inspired by the film Flashdance, the "Between The Lines" video ultimately tells the story of two young artists- Jase, a musician, and Olivia L. Burgess, a dancer- who are in a toxic relationship and working to get by. It's an honest and intimate portrait of the life of two young urban creatives. Filmed in Hoboken and directed by Ryan Metcalf, it's an incredibly well-shot and cinematic window into the lives of the two individuals, rather than a performance at the camera.