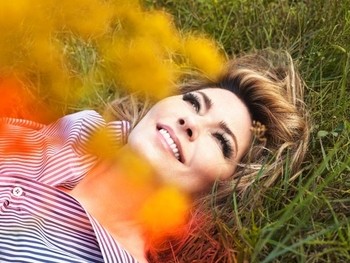 Multi-platinum and multi-award winning Global superstar Shania Twain has released the Matthew Cullen (Katy Perry, Kygo, Weezer, Beck) directed video for her single 'Life's About to Get Good'. The track is taken from 'Now', Shania's first album in fifteen years, out September 29, on Mercury, Nashville.
When writing "Life's About to Get Good," Shania explains, "I was at home looking out at the ocean and I said to myself, 'Here I am stuck in this past of negativity, but it's so beautiful out. I'm not in the mood to write a 'feeling-sorry-for-myself' song." The songwriter recognized that with all of the negative in life also comes the positive. "You can't have the good without the bad. And that's what the song ended up being about."
Shania is a five-time GRAMMY Award-winner and the reigning Queen of Country Pop.
https://www.vevo.com/watch/shania-twain/lifes-about-to-get-good/USUV71700816