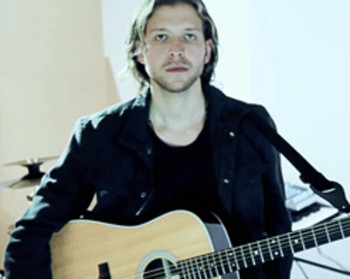 From Bogota, Colombia to Miami comes Latin pop singer/songwriter Daniel Zapata. This bilingual singer/songwriter/producer has made a name for himself with his own music as well as by collaborating with and producing other Latin pop recording artists. A disciplined musician since he started guitar lessons at the age of 12, as an entertainer he aims to write songs that are uplifting and spread love.
Welcome To Daniel Music, The Official Website Of Daniel Zapata
In addition to sharing the stage with the likes of Phil Collins, Richard Marx, Laura Pausini (for the Little Dreams Foundation) and Latin celebrities like Andres Cepeda, Vilma Palma e Vampiros, and Prisioneros, Zapata has received major pop radio airplay in his hometown of Medellin, Colombia and other coastal cities like Monteria. He's recording with several Grammy-winning musicians, engineers, and producers in the United States such as: Rudy Perez, Dan Warner, Lee Levin, Julio Hernandez, Doug Emery, Peter Wallace, and the late Tom Coyne. For his latest single, "In My Dreams" ("En Mis Sueños"), he teamed up with multiple-time Latin Grammy Award winner Iker Gastaminza.
Zapata originally wrote "In My Dreams" in Spanish ("En Mis Sueños"), but created an English version in hopes of sharing his music with even more listeners. The video was produced by Christian Jaillier at Panther Films, and much of it is Zapata performing with his band mates. But when he's not performing, he's dreaming of that person he loves and wishing they could "make this moment last forever."