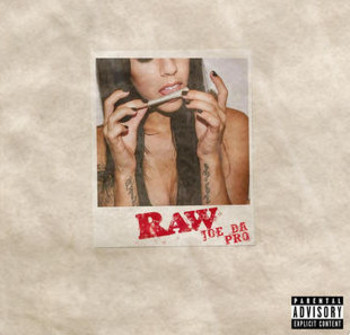 Hip hop and rap artist Joe De Pro, has an EP "R.A.W." out and about with a lot more to come from him. The next project will have a different sound than this he wants more and says with music comes growth. Joe De Pro takes time to discuss his EP "R.A.W." with how he got started with music making, where he is from and where he plans to take his music.
NP: Can you please introduce yourself to our readers, who are not aware of your music and yourself?
My Name Is Joe Da Pro. I'm an artist from Stone Mountain, GA.
NP: Give us some insight into the formation of how you get involved with music. When and how did it happen and why are you still doing it?
When I was young around 13, I would always play with music never wanted to be a rapper just liked rapping 10 years I started taking it serious released my first project and went from there. I'm still doing music because it's what I want to do.
NP: Do you think using your own name Joe Da Pro, perfectly describes your music and who you are as a person?
Joe Da Pro is what they call me so I just ran with the name. Does it describes my music? Nope.
NP: Who are your musical and non-musical influences?
Musical influences? Curren$y, Nipsey Hussle, Wiz Khalfia, Snoop Dogg. Outside of music the only person to influence me was My brother Nussie R.I.P.
NP: What does your writing process look like when creating your music?
All my songs are pretty much personal experiences. Sometimes hearing a beat before I write gives me insight on where I wanna go with the song. Sometimes I'll write first and deal with the beat later.
NP: Can you tell us the differences between your mixtape release "Social Rehab" and your album "R.A.W."?
Social Rehab was more of an album vibe. The mixing sucked ha but the concept was great. Raw is exactly that… Raw. It's getting you ready for something bigger.
NP: How would you say the two releases are in comparison and equal to one another and why?
The two are equal in a way off of word play. When it comes to my music I care about what I'm saying more VS. the beat and which each project I give the word play will be there. Reason for it… Most rappers don't know or give a fuck about what they say but I'm not built like that.
NP: "Best Smoke" will be the first single for the "R.A.W." album, why did you want this track to be first single?
Best Smoke is a song that will catch your ear off rip. You don't have to play it more than once to grasp the concept. As soon as you hear it you will be like "damn".
NP: Will you be releasing an accompanying video for this "Best Smoke" single?
Yes, in due time.
NP: Did you get the album that you wanted when it comes to "R.A.W." Or were there some things left unfinished that you wanted to try out?
I can say I got what I wanted out of it. With music comes growth. Next project will have a different sound. Meaning I will want more.
NP: What else can we expect from you for the rest of this year?
A lot.
NP: Thanks a lot for your time. Speak out to all your fans and supporters.
Everybody go listen to my EP "Raw" out on all streaming services. Also follow me on All social media @its_joedapro.
By: Natalie Perez