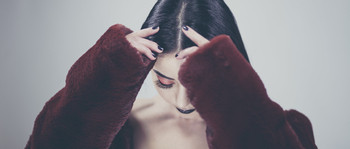 All of this encapsulates the dark character and sinister inner demon of Calista Kazuko whose classical roots at the Royal Academy of Music have been jettisoned and instead, she is carving out her own genre with a diamond-edged blade which she likes to call 'pop-noir', perfectly and elegantly exhibited in her latest single from herProject: Love Me EP, 'Life With Ivy'.
After the intense diva-carnage of her first single, 'Poison', The evocative, lightly jazz-inflected'Life With Ivy' is a gentle, shimmering numberthat tells the story of two women; one lost, one longing.The new single reveals a glimpse of a new layer to Calista's complex musical persona– juxtaposed to her previous releases, listeners are now seeing a new side to her; one of sensitive vulnerability.
Calista's way with a grand piano,story-telling songwriting and sophisticated performance style blend together into a dry, heady cocktail that will leave your emotions exposed and giddy. She's not so much lightning in a bottle as the conjuror of the storm. High concept videos and live shows have earned her a reputation as an unrelenting force from LA to London, winning fans with her dynamic voice and captivating songwriting, and garnering her comparisons with Florence and the Machine, Diamanda Galas, Tori Amos and Regina Spektor.
Watch: