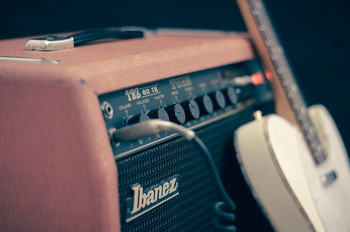 There's no question about it, breaking into the music industry is tough to do, especially if you don't have a big production company backing you. So, what is an aspiring artist to do? How can they get their music out there, get it heard, and hope to start a fan following? Here's a look at a few tips that you can use that will help you as you get started as a musician and struggle to get your artwork heard.
Get Noticed by a Blogger
Bloggers have a whole lot of pull nowadays, so one route worth taking is to get noticed by a blogger. You can do this by sending an album of your music, perhaps a press release, and photos of you and your band. The idea is that you want to look as professional as possible so they will share the content.
If you don't have an album cut yet, you can look at a service such as Copycats that offers short run CD duplication. This is ideal if you've got less than 500 you want to print, and you want it done relatively fast. These short run services usually take just a few days. You can also create original looking cover art, which will help your CD stand out.
Advertise on Social Media
Staying with the times, social media is where everyone hangs out it seems, so why not take advantage of these networks and advertise your music there. Unlike typical advertising, social media advertising is extremely cheap, it's easy to set up, and it offers some pretty effective results. You won't have to worry about hiring an advertising company, as you can do it all on your own. As far as which network to choose, Twitter tends to be the best option with Facebook coming in a close second.
Get on YouTube
How many huge sensations have now made it that first appeared on YouTube? Some of the most well-known artists who hit it big after starting on YouTube include Justin Bieber, 5 Seconds of Summer, Tori Kelly, Shawn Mendes, James Bay, and so many more. It's a great way to get your music out there to a large audience and hopefully start trending.
Go ahead and showcase original songs or even covers. Covers tend to get noticed a little faster since people are more likely to stumble across them when doing searches on YouTube.
Hire a Publicist
This tip is meant for those a little further along in their career. Obviously hiring a publicist is an expense so you need to have a budget in order to make this move. If you plan on going forward and really making this into a career, a publicist will eventually be necessary. The publicist is the one who works for you and gets your music out to a broad audience.
Take Control of Your Career
While there are no guarantees of making it big in the music industry, you can certainly do your part and take control of your career by making sure your music is heard by as many people as possible.