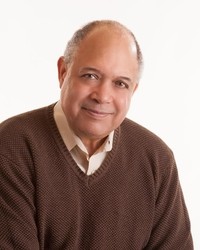 Cover songs, we have all heard them before from a favorite artist or band we adore to one we have never heard of but later becomes that favorite act. What is it about cover versions that appeal so well to the ear no matter the act in question. Well it is the way the artist and or band works with the track at hand. Like take for instance "Sweet Dreams (Are Made Of This)" from the 80's by Eurythmics probably have no idea who that artist may be but the song perhaps so.
Now take that same track but put the name of Marilyn Manson in front of it from his rendition of the track back in 90s. It is the same song except done by another performer, a more modern day act if you will, which supposedly draws in the listener more so than the original artist. In any case though cover tracks of all shapes, sizes, kinds, and types are all around the music scene. For Billy Ray Deiz with his assorted genre choices of rock, pop, country, and soul, he has taken his cover songs into consideration with his unique blend of genres listed here.
The first track is one by John Prine called "Angel from Montgomery" originally coming out of the 70s time frame and era as it were. So how does Billy Ray Deiz's version hold up to the original version dated way back when. Well with Billy Ray Deiz's genre choice options, his version uses those genres no doubt. But it is really hard to place what type of genres this track takes on. It sounds like it is country but then it sounds soulful, then also could be considered as rock pop as well. So a mixture of a little bit of everything apparently.
This is not bad it is good to be able to mix it up when creating music, even if it is a covered version of a track in particular. Billy Ray Deiz's version is as said a mixed version, his vocal chords on the other hand, sounding powerful and impressive to say the least. He is able to bellow out this harmony of tone to float along with the music being played. Both in turn go so well together, as it creates a refreshing take on a classic tune with a modern effect.
It just varies on the act performing said material. Like the Marilyn Manson somewhat comparison to Eurythmics version of "Sweet Dreams (Are Made Of This)". You have the same track except two acts taking it on, in their own ways, having the song's work be the same, except sounding so different.
Billy Ray Deiz's take on John Prine's "Angel from Montgomery", is a lot like the original version, in some ways, both John and Billy, have got a same sense of vocal tone, having this bellowing voice, that really presents itself, outward as the music surrounds its pulsing wave links of the vocals. The music from both sides of either version is upbeat and catchy. Simply put the music stands out, due to being as catchy and upbeat as it is, it brings out the melodies of the music more so, causing a spree of happiness to spread across the listener's face, each time hearing it.
It is like a rediscovering of a track not heard before, except in reality it has been heard before, which makes it that much more gripping to the ear, and music in question. At least that's what it sort of sounds like it is doing at times anyway.
http://numberonemusic.com/billyraydeiz
By: Natalie Perez