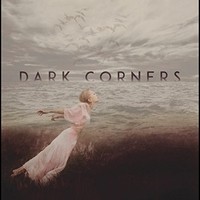 It's Just Craig offers a warm intimacy with the tender folk of "Dark Corners". Rather lovely in execution, It's Just Craig opts for a full, rich sound. Quite ornate instrumentally, the songs unfurl with such grace and style. Everything about the album feels real and fully lived. By far the highlight of the album are the soft smooth reassuring vocals whose highly articulate lyrics have a dreamy quality to them. Stories emerge out of these small snapshots of reflective moments. A wide variety of styles are utilized, with folk anchoring it but allowing for chamber pop, soundtrack work, and found electronics filtering their way into the mix.
Without a word, It's Just Craig sets the tone of the album with the warble of "Intro". From there things get truly started with the hush of "Go". Building up into a great structure, "Go" has a kindness to it. Organs glisten in the distance on the fragile textures of "Alone" whose light melody adds to the song's gorgeousness. A wonderful bloom of color defines the spaciousness of "Captain". Infectious grooves take hold on the otherworldly origins of "Goodnight" with precise drum work giving the song a jazzy feeling. Hazy to its very core is the tragedy of "Leaving Now". By far the highlight of the album comes with the closing impassioned "Thirty-Nine" where many layers of sound work together possessing a poetic quality.
"Dark Corners" has It's Just Craig explore the beauty of the world in a beautiful understated way.
By – beachsloth.com