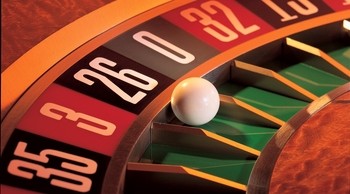 Imagine that you had one day (or night) to take part in two of your favorite decadences- in the wheel at a table or play with the online slot machines as you dance to your favorite musician. In Sin City, all this is possible. With the city's music residencies, fans from all over the world have the chance to see their favorite musicians in hotels and casinos all over Las Vegas. A music residency is almost like a tour concert- only difference is that the musician stays in one place, and the fans fly in. Here is a look at Vegas's top ten most famous casino music residencies.
Mariah Carey
In a residency that lasted through a few months in 2015, Mariah Carey dazzled fans with hits from her album #1 to Infinity. The vocalist played in the Caesar's Palace Colosseum throughout her stay.
Celine Dion
This French-Canadian singer took on two residencies in the Colosseum between 2003 and 2014. She quit all he residencies in 2014 to take care of her husband, much to the dismay of the millions of fans.
Prince
A solid competitor for the king of pop title, this 1999 and Little Red Corvette singer drew record sales during his 6-month residency in The Rio in 2006. It was said that Prince only came out to play on the weekends.
Rod Stewart
Rod Stewart had many songs in his singing career, and fans all over the world came to see him in his 2015 stay at the Colosseum. Fans listened to hit singles like Forever Young and Hot Legs as they tried their luck with cards and online slot machines.
Britney Spears
There is really nothing like a Britney Spears high-charged performance. No wonder fans showed up the Planet Hollywood Resort and Casino from 2013 to date to dance to some Piece of Me pieces from the singer.
Elton John
Elton John performed fan favorites and many hit songs in the 75 concerts that he played at Caesar's Palace. His two residencies, The Red Piano and the Million Dollar Piano, both sold out.
Bette Miller
The Divine Miss M was in The Colosseum between 2008 and 2010, piping up jokes and a lot of hits including the chart-topping From A Distance hit from the Show Must Go On.
J Lo
Jenny from the Block hit the LV residency strip in 2016 and started drawing a lot of fans with her 23-track performance. At Planet Hollywood's Axis, fans have heard the likes of Jenny from the Block, Love Don't Cost a Thing and On the Floor.
Faith Hill and Tim McGraw
Hill and McGraw have been making country music in Vegas since 2013, and their Vegas stay looks like it's going to be longer. Fans can get the best of country music by looking up this pair at the Venetian.
Calvin Harris
Singers are not the only ones taking up in Sin City. This 2014 MTV Electronic Music Award winner gave his fans a run for their money with 2015 performances in several joints including the popular Hakassan and Omina Nightclubs.