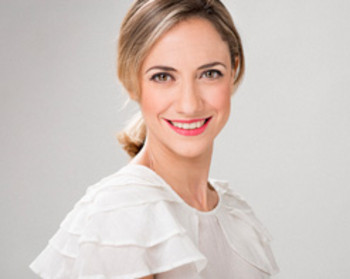 Many artists like to brand themselves as multi-faceted, seamlessly jumping from one skill set to another. The truth is, while many believe they are a "jack of all trades" the truth is most are simply a "master of none." Once in awhile, though, an artist like Inma Mira comes to the screen and proves that it is possible to be such a well-rounded talent. With her brand new music video for "Indecisión," Inma Mira shows off her mastery of song, dance, and stage.
http://www.facebook.com/InmyMira/
Originally from Castalla, Alicante in Spain, Inma studied classical ballet, piano, and violin at school before moving onto musical theater studies in Madrid and New York City. Name an art, and chances are Inma has performed it. Whether it be on the stage in performances of Cabaret, Avenue Q, or Evita, on screen in the films The Birthday and Marisa, or displaying her mastery of the violin, Inma never does anything half-hearted. That's why when she decided to step into the music video world, there was never a doubt that she would deliver a captivating, intelligent, and rewarding music video. We're pleased to introduce to you the new video for "Indecisión."
The sepia-toned clip begins with Inma seated on a park bench, coyly playing the glockenspiel in front of her. As she steps up and walks through the park, the camera follows her every move. A perfectly timed set of passersby and collaborators provide a dance partner, backup singers, and ultimately her backing band. As the action unfolds a handful of mid-stream wardrobe changes keep the momentum going. The brilliance of the clip is that it is actually done in a single shot. No breaks, no revisions, no second chances. The end result is a beautifully ambitious clip that shows the true depth of her talents.