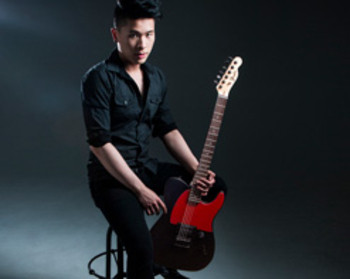 MSN messenger, coloured fringes, and studded belts- who else misses the glory days of "the scene"? Earlier this year, we partnered with Sydney, Australia-based musician Kevin Tiah to promote his "Fight For You" music video and now, he's back with the lyric video for "Bring Back 2005″, a pop-punk singalong jam that could be straight from the early 2000s.
http://facebook.com/KevinTiahMusic
Kevin Tiah got his start in music as the lead vocalist and guitarist of a post-hardcore/screamo band in Sydney, where he performed at venues like The Metro, Factory Theatre and Oxford Art Factory. But for his solo debut, he slowed things down and smoothed them out. "Fight For You" is a piano-based pop ballad, showing his diverse talents as a songwriter, with a message to "Cherish every moment with your loved ones and don't wait for it to become a memory before you realize how valuable it was to you."
Everyone loves things that bring them back to their teenage years, and for the millennial set, Kevin Tiah's newest single "Bring Back 2005″ is right on the money. "Bring Back 2005″ celebrates the nostalgia that pop-punk fans love, with instrumentation and a vocal melody that could be straight from a Warped Tour headliner like Simple Plan or The Starting Line. Illustrated by Franco Illustrations, the "Bring Back 2005″ lyric video illustrates the nostalgia full-force with Limewire downloads, Hot Topic fashions, and Razor Scooters. It'll even bring back the question… who's in your Top 8?