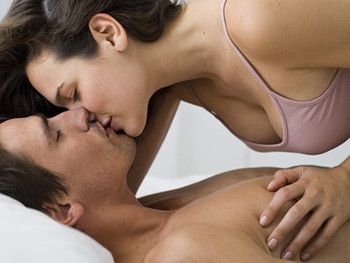 Buying a mattress is one of the most difficult purchases that people struggle with when shopping for a new home. You will be surprised to find out that many people spend more time shopping for a mattress than for a piece of furniture. For this reason, here are some important tips that will help you find a good mattress.
•Tip 1# Research beforehand
There are different manufacturers available online. Browse through their websites and do some research on the available options. Look for special features like mattress material, durability and pricing. Compare the special features for different brands and find one that suits you. You can also get recommendations from a friend or a relative that has bought a mattress in the recent past.
•Tip 2# Decide on how firm you need the mattress to be
This is very important, especially if you have a history of severe back pain. According to a number of best mattress reviews, a medium firm mattress would be perfect for people with back problems. If you have extra weight, you should consider pillow top mattress as they give them extra comfort.
•Tip 3# Talk to your doctor
If you have health issues, especially back and neck pain, it is advisable that you seek approval from your healthcare practitioner before buying a mattress. Although your doctor if far from being a sleep master, he is in a better position to help you find a comfortable mattress, one that will alleviate the pain to some degree.
•Tip 4# Do a physical test
If possible, do not buy mattresses online. Even if you find one online, find out if you can go to the brick and motor store for a physical test of that mattress. Lie on the mattress for about 3 minutes so that you can have a feel of how your night will be. If you are uncomfortable, then move to another option. Most importantly, test a mattress with a pillow choice because they are meant to work together.
•Tip 5# Negotiate the Price and purchase your mattress
Never be afraid of negotiating prices. Believe it or not, with a little bargaining with your sales person or store manager, you will have the price lowered to a reasonable amount. Another way of ensuring you get a good deal is by contacting your friends or family, especially if they had given you a recommendation. If your price is ridiculously high compared to how much they spent, find another store.
Before your search for a good mattress begins, it is important for you to know that some stores will give you the option of taking the mattress home for a trial. Although it might be an extra fee for you, such stores would be a good option for you. You will know of how the mattress feels when you lie on it for a few hours. Lastly, shop towards your interest and desires; never let the sales person alter your choice because at the end of it all, you will be the one to lie on that mattress.
BIO
Kimberly Rivers is a professional blogger. She mainly focuses on health and fitness topics. For more information, please check best mattress reviews 2017. You can also follow Kimberly on her twitter handle @