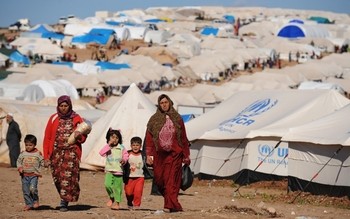 Immigration consultants are professionals who help immigrants to become residents. Hiring a consultant is important for any individual who wants to move to Canada. This is because the laws governing immigration tend to vary from one country to another. You should assess your situation and determine whether you want to work with an agent or not. Here are guidelines that will help you choose the right immigration agent to help you through the entire process.
Immigration lawyer or agent
Most people do not know whether they should choose an agent or a lawyer for their immigration services. Both of these professionals will provide immigration services to their clients. However, if your immigration case needs judicial review or ministerial intervention, then an immigration lawyer will be your best bet. Whether you settle for an agent or a lawyer for your immigration to Canada, you must ensure that you choose the right person for the job. It is best that you get recommendations and do some research on them before making a decision.
Verify their experience and qualifications
Make sure that you verify the licenses and educational qualifications of the immigration consultant you choose. Make sure that the consultants are regulated by the ICCRC. This is proof that they have successfully completed their training and will provide the best services for their clients. You should request for references so that you can find out how the consultant handles his/her clients and the quality of services that they provide.
Geographical location
Determine the location of the immigration consultant that works best for you. Some individuals may wish to work with a Canadian Immigration consultant in their locality while others will prefer to work with agents from Canada. A local consultant will be more convenient, especially when you need face-to-face meetings and when compiling the necessary documents. A consultant based in Canada can be quite dependable especially when you arrive in the country and need help finding a home, a job or more.
Discuss the fees
A good immigration consultant will be honest and open about their fees. Make sure that you understand all the fees involved and the types of services that you will get. Some consultants will offer additional services such as relocation assistance and other benefits that will make the transition process easier for you. It is best that you settle for a fixed price for the immigration services to avoid surprises in the future.
Be cautious of the unethical consultants
Unfortunately, there have been cases of immigration agents who take advantage of naïve clients and do not deliver results. Make sure that you are cautious of the consultants that you settle for. Immigration matters are crucial and you do not want to risk trusting an agent who is just after your money.
If you need assistance with the challenging process of immigration into Canada, picking the right immigration consultant must be your first step. Professional and experienced consultants will assist you with the application process and ensure that you become a legal Canadian resident. They will also ensure that you get the necessary documentation that will help you in successfully getting through the immigration process. With the aforementioned guidelines, you will select the right individual to help you out.
Author Bio
Lincoln Jones is an immigration agent with several years of experience. He understands the Canadian immigration law and is the best person to help with Canadian Immigration issues. You can get more information by checking out www.mapleimmigration.ca.