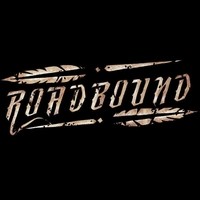 Stay, by Roadbound, was released Nov 05, 2016 on Graviton Records. They're from the Brussells region and they consist of Nicholas Brynin: Lead Vocals, Nico Wilder: Guitar, Roman Quennery: Bass, and Cyril Wilfart: Drums. That is all there is to tell about the band, but the track "Stay" can help describe them as a good band with a lot of soothing qualities. This seems to be a right good band. There is a video to accompany the track and it gives a good look at what's going on with them and "Stay." They've got the beards, the boots and the talent to back it. You get all of that and more within the first few bars of the track. It's not pop rock, not alternative rock, but somehow both with a roadhouse twist. A travelling band feel. You'd think they were from somewhere in the southern united states, but they happen to be from nowhere near it. This is a universal appeal that could help popularize what are essentially unknowns on the map. They have a real strong alternative vibe but there is just more to it, at least displayed on that of the single "Stay." But it doesn't give a lot more to go on other than knowing it is fine track with much going for it. The guitars are sharp, as it begins with an acoustic motif before the track builds up into a brooding semi-ballad of sorts.
They do get a lot out in this one big track, but an EP or even full-length LP will hopefully follow from this band. You don't hear debut's like this every day, that's for sure. And after hearing it play several times I'd like to hear what there is to come from this band. Good music is getting scarce, especially good rock, and when you add their acoustic layer it makes them all, the more, intriguing. But there is only so much to be said about the band and the song from this standpoint, and I'm sure they'll get to the level where there is much to be said. But as for "Stay" itself this is a winning ticket to more good things to come from Roadbound. Especially if the road is their destiny and they hit it, we could be hearing them more than I can anticipate.
In closing this is a good single by a good band with a spotless production which paves the way for more to come from Roadbound. As there aren't enough bands like them to go around, but as long as they keep coming the industry awaits. There are a lot of fans who await as well, I just hope this band keep together long enough to see that. They fit into many categories of rock while most bands of the day are just going for one dimension or the other, Roadbound incorporate more musicality and less static norm clichés that can keep bands down. This one sounds like they can pull their own any day.
Brion Stephen