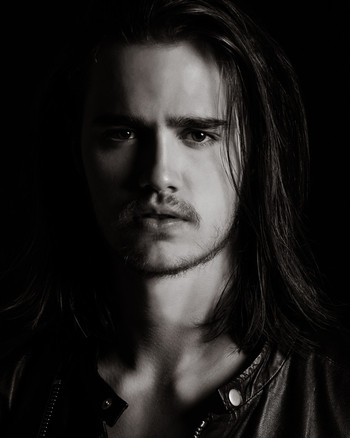 As Walt Disney Pictures prepares to unveil the $300 million-plus blockbuster in cinemas around the world on May 25th, actor and musician Anthony De La Torre has taken to Facebook to confirm his role as Young Jack Sparrow. De La Torre is featured in a back story about "Young Jack" in the highly anticipated 5th installment of the hit film franchise.
De La Torre, who bears a striking resemblance to a young Johnny Depp, posted a photo of himself from the film's trailer in costume as Young Jack on Facebook with the caption: "The word is out… I am the Young Jack Sparrow in Pirates of the Caribbean: Dead Men Tell No Tales. Collaborating with Johnny Depp in creating this character was one of the most thrilling experiences of my life."
Anthony De La Torre is 2nd generation Cuban-American from Bowling Green, Ohio. He is an actor and the frontman of self-titled rock band DE LA TORRE who has just independently released their 2nd single "Paradise". Anthony is making his film debut as Young Jack Sparrow in Pirates of the Caribbean: Dead Men Tell No Tales (2017). He also portrays drummer Hellhammer from Norwegian black metal band "Mayhem" in Jonas Åkerlund & Ridley Scott's bio-pic thriller Lords of Chaos (2017) and plays drums in Metallica's music video "ManUNkind" featuring the Lords of Chaos cast. Anthony also stars in the title role of upcoming teen horror parody Johnny Gruesome (2017). He made his television acting debut as Latin heart-throb Anthony Del Rey in the hit Nickelodeon sitcom, 100 Things To Do Before High School (2016).
photo credit – Tony Hayes