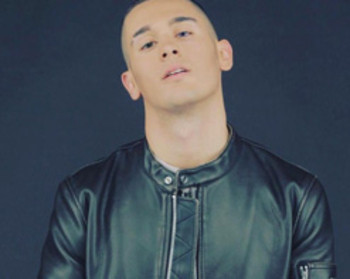 When Kyle Davis was asked what his aspirations for this year are, his answer was simple: "My goal is for 2017 to be the year people discovered Kyle Davis." It's a bold statement and a lofty goal, but if anyone's on track to becoming a household name, it's him. Davis's life has revolved around music since he began writing and performing at only 8 years old, and by 16, he'd made it through five rounds of auditions for American Idol. Now, at 21, it's time to take things to the next level by working on more new music and videos, setting up interviews, and booking performances at big events.
http://www.officialkyledavis.com/
Born and raised in the Boston area, Davis is a natural storyteller with his lyrics, with a voice that's smooth and alluring. It's a combination that draws you in, leaving you with a tune stuck in your head and a song in your heart. With his songs (all of which he's written himself), Davis aims to give hope to his audience and evoke any and all emotions- something that comes easily, as he's an open book and expresses blood, sweat, and heartbreak in his powerful live performances.
Davis's latest effort, "Rental", is reminiscent of the soulful, R&B-tinged pop of Nick Jonas or Bruno Mars, but with a dark, mysterious edge. Written with the help of Ryan Aderray and produced by D-Sharp International, the song explores hook-up culture, and how a one night stand is different from true love. Hooking up isn't a bad thing, though, but Davis warns the person he's singing to that they should "Keep our hearts out of it this time, let our bodies make up our minds." It's a topic that plenty of people can relate to, but each can take their own meaning from.