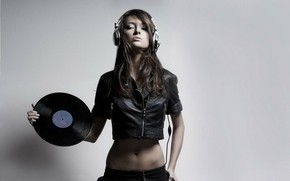 We want to congratulate Ray William Roldan for winning the January 2017 Skope Radio / Kiwi6 Plays Contest with 100 plays:
http://skopemag.com/2017/01/06/january-2017-skope-radio-kiwi6-plays-contest
Since the last contest went so well we are going again via Skope Radio @skopemag.com. The way it works is pretty simple. You place a song submission below as noted. Once the MP3 is processed you will get a link @ kiwi6.com that will tally all plays for 1 month – 30 days. All submissions will be placed on a specific page @ skopemag.com as well so you can see plays for other artists/bands as well. Once the contest closes the winner will be featured @ SBS Live This Week Podcast – http://sleepingbagstudios.ca/category/sbs-live-this-week + your single will be reviewed at http://www.theratingsgame.net!
WINNER: 
DeDe Wedekind
"America United"
Play Stats: http://kiwi6.com/file/b3tgq20udp
http://www.dedewedekind.com/
https://ratingsgamemusic.com Review – Click!
SBS Podcast:
http://sleepingbagstudios.ca/sbs-podcast-ep-028/
Submissions:
Phoebe Legere
"OK Cupid"
http://www.PhoebeLegere.org
Play Stats: http://kiwi6.com/file/ovb8d8i4s7
DeDe Wedekind
"Dream Of You"
http://www.dedewedekind.com/
Play Stats: http://kiwi6.com/file/g6wwt8heoh
DeDe Wedekind
"America United"
Play Stats: http://kiwi6.com/file/b3tgq20udp
http://www.dedewedekind.com/
P Bailey
"Kiss My Bottay"
https://remote.com/paul-c-bailey
Play Stats: http://kiwi6.com/file/qbj722xwyi
Glen Naylor/Chris Wilson
"Jacaranda Blue"
http://www.bonzabobbydazzler.com
Play Stats: http://kiwi6.com/file/n8jkyrgl6u
Glen Naylor/Chris Wilson
Where the Willows Weep
http://www.bonzabobbydazzler.com
Play Stats: http://kiwi6.com/file/p41r670a7a
Glen Naylor/Chris Wilson
A Paris August Moon
http://www.bonzabobbydazzler.com
Play Stats: http://kiwi6.com/file/j9a69vox4o
Glen Naylor/Chris Wilson
Spin My Heart
http://www.bonzabobbydazzler.com
Play Stats: http://kiwi6.com/file/bjfwho8dyk
Glen Naylor/Chris Wilson
When Did You Know?
http://www.bonzabobbydazzler.com
Play Stats: http://kiwi6.com/file/bzjkvl25zk