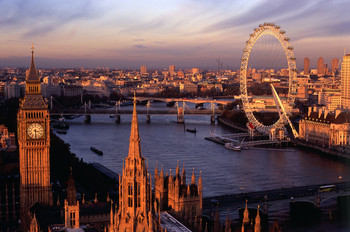 Over the last few decades, London has become synonymous with fine dining. Some fine dining restaurants and concept dining restaurants opening up in the heart of the city has made this possible. We don't think there is any other city in the world with so many Michelin star restaurants. In short, London's fine dine is quite a star-studded affair.
Many restaurants in London have evolved from nowhere. Tucked inside old garages and once-occupied industrial corners, sit some of the top restaurants in London owned by world-renowned chefs. Funnily enough, you wouldn't be caught dead walking through these areas even during the day 20 years ago. Primus is one such hidden gem tucked away at the end of a quiet street. There are quite a few others that fall in this league. We have all heard of Glory, Pond, and Pidgin. However, not many of us have been to these restaurants.
Where are London's hidden gems?
If you are looking for some of the most famous restaurants like Bentley's and J Sheekey, the West End should be your lunch destination. Deconstruct food has become a regular reality in the contemporary food scene of London. You can check out the latest trends of creative street food at the West End. It is London's food hub and is quickly becoming a place for the rendezvous of world cuisines. This locality is studded with culinary superstars like the Shake Shack and MEATmarket.
Experience something new with every bite
London alone is home to about 50 Michelin star restaurants. From Indian restaurants that serve traditional Indian cuisines with a twist like Gymkhana to BrassiereBlanc, that defines London's accepting attitude towards outside institutions. However, if you want to try something different within a budget, don't forget Pollen Street Social. Their dreamy cheese trolley is simply to die for. This is a new affair altogether that London has not seen before.
London's fast food has entered a new era as well. Can you imagine chips topped with truffles and brioche bun burgers? Well, if you can't, don't worry. You can find all this, and more in the heart of the city. London has evolved to become the culinary paradise with something for everyone.
What's food in London all about?
Food and London has a long-standing relationship that cannot be defined by naming a few famous restaurants and food joints. London is one place in the world, where every mood can be justified by complementary food and cuisines. Take, for example, London's Galvin at Windows on Park Lane. It is an idea for lunch with your special someone. It offers an unparalleled view of Hyde Park. Even if you want to dine alone, this restaurant's perfect view of the foliage will keep you company. The Swan at The Globe has a similar charm. It offers an uninterrupted view of the Thames. This is located on the south bank. The Swan is perfect for a first date or a millionth one, given the evergreen view and delicious food.
Author Bio: Kevin Jacobs is a foodie. He is also a food blogger who loves to share his finds on https://www.gourmetguide.co.uk/ for his followers.