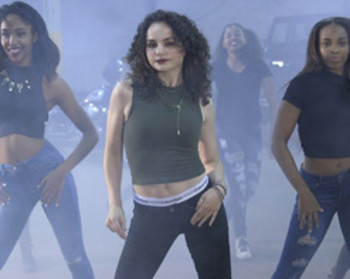 Carolyn Marie has demonstrated that she is not only an exceedingly compelling musician and dancer, but a motivated and determined young woman as well. She has proved herself once again with her newest hit, "Wanna Be Cool." This Jersey Girl with an insatiable craving for the city lights has given us numerous hits sure to be the soundtrack of all of life's adventures. The team at HIP Video Promo have had the honor of bringing you the strong, unyielding "Surrender," "Our Favorite Song" with its light-hearted and free vibe and the popping dance beat, the raw, powerful ballad that is "The Moment," and the vulnerable, inquisitive, visually gripping creation, "Shelter Me." Prepare to have this addicting tune stuck in your head with this most recent song about the warnings and thrills of social climbing.
http://www.carolynmariemusic.com/
With sincere lyrics that everyone can connect to, combined with catchy melodies, Carolyn Marie has captured the hearts of fans all over the world. Add in her impressive dance moves and she is a force to be reckoned with. Carolyn is currently preparing to release her self-titled, debut album coming this year. With a brand new, edgy, innovative sound, her new music has an emotive vibe with a clear rock influence. The album was recorded in Hoboken, New Jersey with Cooper Anderson, who has worked with artists such as John Legend, FUN and Justin Bieber. It was mixed by Ken Lewis, who has worked with Lady Gaga, Bruno Mars and Lana Del Rey. Carolyn penned 11 tracks with Zach Loss, including this hot, new single, "Wanna Be Cool."
This smooth, spellbinding video personifies the classic human struggle of "fitting in." Brilliantly showcasing not only Carolyn Marie's mesmerizing dance talent, but her supporting dancers' as well, it is clear that her dance background has only enhanced her showmanship to create a remarkable performance that promises to keep viewers captivated. The video is shot in a warehouse of sorts, with a group of young people standing coolly by in anticipation. Carolyn rides up looking calm and collected and the group begins an entrancing dance routine headed by Carolyn Marie. With its haunting lyrics and veiled warnings to not "trust thoughts at 3 am," it is hard not to become engrossed and caught up by the thumping, rock percussion and her lulling voice.