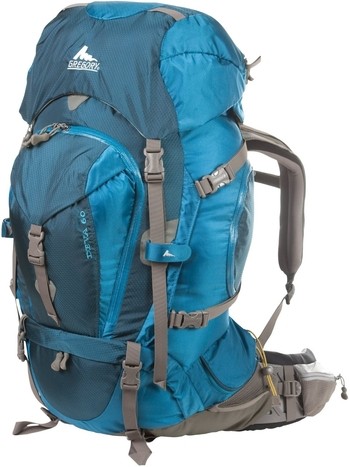 Selecting the right backpack is an important yet rather confusing decision. You're probably going to have this piece of luggage with you at all times, and you'll use it to hold all your stuff. Like many other aspects of traveling, choosing the perfect backpack needs a balance between two extremes; small vs. big, fabric vs. solid frame, expensive vs. cheap, etc.
To help you narrow down your choice, below is a list of important characteristics that the most appropriate backpack will have. Pick a combination of qualities that are the most essential for you, or pick them all.
Lockable zippers
When looking for the best duffel bags, crossbody bags, backpack, and other travel bags, confirm that there are two zippers that open and close in every zipper compartment. This makes it possible for you to lock the two zippers together, thus protecting your luggage as it makes it hard for anyone other than yourself to get access to your items, including your electronic devices (phone, camera, etc.) and other personal belongings.
Water resistant material
When making any travel purchase, one of the most important things to consider is weather. This is especially important when it comes to backpacks. Even though it is not absolutely necessary for your backpack to be 100% waterproof, the best travel backpacks are made of material that is semi-waterproof in order to protect your belongings during a light drizzle.
It's is also important to consider how fast the backpack material dries. Good material that does not stay wet for long ensures that the backpack doesn't get musty.
Padded shoulder pads
Since most of the weight of the luggage you will be carrying will be bearing down on your shoulders, it's a good idea to ensure the backpack provides enough comfort and support so as to put less pressure on your shoulders. This will also help relieve some of your lower back pain.
It is an added advantage as the shoulder pads are very thick and created from a single piece rather than many pieces stitched together. This prevent the shoulder strap from wearing thin and splitting apart.
Internal frame
Previously, backpacks usually featured an unwieldy, exposed metal frame that held its shape and provided support. Fortunately, a wide variety of modern backpacks have internal frames that include support rods that stay out of sight and are covered in fabric. When they are out of sight and covered, there is no risk of it catching on random things.
Additionally, the internal frame also considerably slims down your bag. Moreover, a number of internal frames are created from tough plastic or carbon fiber, which makes them more durable and easy on your back.
Padded/contoured back
While we're on the subject of the weight of the luggage you're carrying, your back is also as important as your shoulders with respect to what requires comfort and relief. Lumbar-shaped backpacks assist in distributing the weight evenly and are therefore more comfortable. They follow your back's natural arch and at the same time create a small space between your back and the bag for air circulation, which provides a cooling effect.
Bio:
Maggie Thomas is a travel lover and blogger who is constantly looking for an exhilarating adventure. She provides her readers with advice on various things to do with trave. Visit this website for more information www.travelgearlab.com