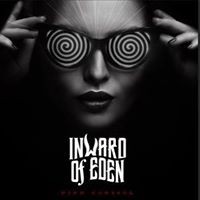 Inward of Eden goes for a heavy bombastic sound on the muscular "Mind Control EP". "Mind Control EP" deserves to be blasted as loudly as possible to obtain that maximum effect. Everything feels gripping: from the beats that blast their way through the wall of guitar sound that is integral to the sound. Vocals rise above the madness adding to the overall sense of controlled chaos, just virtually completely unhinged. They rush through the sound with nary a care for the way that the distortion reigns supreme feels simply stunning.
Aptly named, "Slow Burn" sets the tone for the EP. The guitar work that adorns the beginning feels wild and unhinged. Referencing classic and modern rock in equal measure the song is a virtual anthem for defiance. Gradually unfurling the song's buildup feels masterful. "Devil" strips the sound down a bit to get to the heart of the matter. From there the way that the organ leads the way results in a rather glorious sea of sound. By far the highlight of the EP comes from the hyperkinetic "Mind Control". Wasting no time at all Inward of Eden dives deep into the infectious rhythm, at times feels akin to the same crazed maniac energy as "Death From Above 1979". Ending things on an eerie note is the atmospheric work of "Ghost of Amelie".
https://www.facebook.com/InwardofEden/
With "Mind Control EP" Inward of Eden delivers a potent powerful sound one that goes for the jugular.
By – beachsloth.com