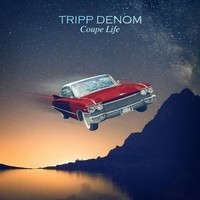 Tripp Denom's "Coupe Life" glides by on chill vibes. With an all-encompassing lush sound the arrangement feels perfect. Percussion hits all the right notes, kept stripped down but still fully in force. Synthesizers sprawl out into luxurious textures letting the multi-layered kaleidoscopic rush of color. By far the heart and soul of the sound comes from the loose casual flow that rises above the rest of the sound. Everything simply works with the sound remaining in perfect harmony. Energy on the track adds to the overall feeling of contentment and well-being that dominates the track. Throughout the track Tripp Denom taps into this spirit again and again, letting the song fully embrace others, of exactly how true passion feels.
Audio:
https://soundcloud.com/trippdenom/coupe-life-produced-by-captain-atlanta
Wasting no time Tripp Denom dives deep into the multi-faceted sound. Affectionate in nature the lyrics focus on true decadence. Beats have a neat angular sound to them as they frame the rest of the song. Melodies waft by as vast plumes of smoke, adding to the night-vibe that the song explores in detail. Over the course of the song things ebb and flow, stripping away the synthesizer sweeps only for them to return in ever greater force. Offering the perfect kind of laid-back atmosphere, the way that the song ends feel quite wonderful, almost evaporating into thin air.
Neatly tying together hip-hop, rap, R&B, and hypnagogic pop into a satisfying rich whole, Tripp Denom's "Coupe Life" is a pure joy.
By – beachsloth.com